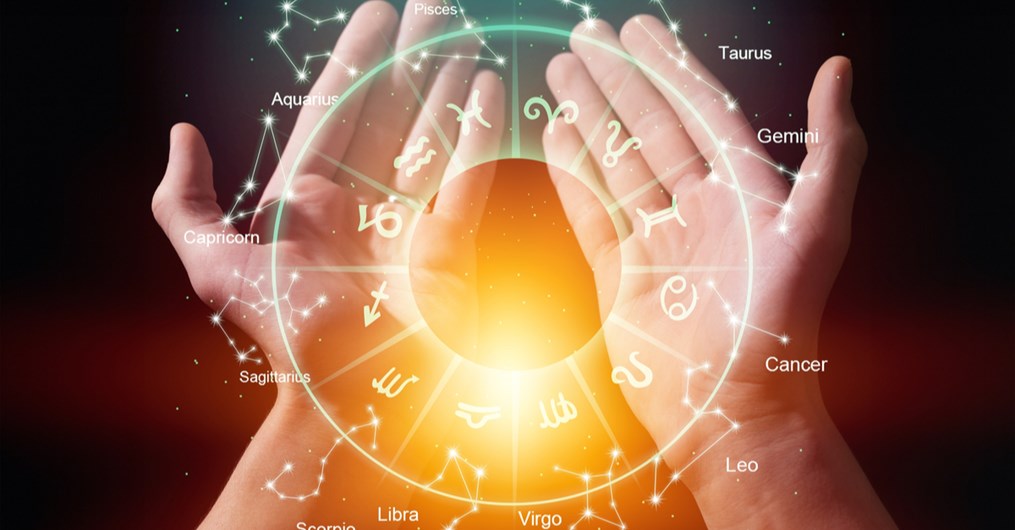 Horoscope for the week of January 10, 2021
Is someone too close for comfort or upsetting you? Figure out a way to create more space between you - in a subtle way - without them being aware. This is a great time to intentionally strengthen your emotional boundaries (in the background) around those that trigger you. Healing Crises are likely, representing a turning point - important changes taking place!
As we enter the age of Aquarius, this time brings even more attention to freedom, equality, and closer/deeper connections. Since we all have our own viewpoints, life experience, and perspectives there will be more conflicts prior to broader and longer lasting peaceful resolutions. Take some deep breaths - you've got this!
Aries
Keep your momentum building in this new year. Life is clearly moving forward in 2021, especially for you, Aries. It may seem like life is presenting you with more distractions and challenges - but you are aiming to reach as high as you can. The motto "no pain, no gain" is coming in loud and clear for you this week.
Taurus
This year is full of a lot of changes. Instead of fighting it - you will benefit from preparing for an ongoing array of obstacles. Decide now that you can handle this demand on your dedication and focus - especially with work expectations. A door with abundant opportunities will open— but you need to work tirelessly in the beginning to maintain the strength, courage, and conviction of this connection. The good news is, all this hard work will pay off!
Gemini
Although your health is quite good - no fear of sickness - be careful when traveling this year, especially behind the wheel. Pay attention especially to second half of January, February, second half of May, June and December. More details will be coming in future predictions.
Cancer
It is essential to focus on picking up where you left off with unfinished business. That is a unifying theme this week. Work may be challenging while issues from the past, fulfilling obligations, or repaying debts may all come into play.
Leo
You are moving toward completion of a cycle at work. This week may feel very bumpy for you. How you move forward, and what best serves you, is totally up to you. Love and family will ebb and flow and the eclipses this year will happen in the love zone of your sky. Bottom line, you will not be alone.
Virgo
The second full week of 2021 is likely a turning point for you in your career. Both the solar and lunar eclipses will arrive high in the sky and encourage you to keep moving forward with confidence and bold bravado.
Libra
This year will bring with it lots of creative energy and abundant ideas, yay. Make sure you ground your energy before starting work each day. There will be challenges everywhere you look - but through chaos and confusion, the recipe for needed change will be revealed.
Scorpio
One chapter of your life is done. A new path is forming. Expect it to be full of twists and turns - and that is OK. For some this is work, for others it is more romantic or based in family life.
Sagittarius
In the past, you have felt stuck - yet see no alternatives. This week (and this year) you will over time find more choices and opportunities - and start moving forward at a pace that fits you.
Capricorn
Work has been feeling pressured and rushed for some time. Find ways to calm yourself on a consistent basis. You are not doing this all alone. Your protector planet, Saturn, is highlighting the way for you - both forward and upward. Engage!
Aquarius
With you career, items on the back burner are now starting to come front and center - with good results. Your finances are improving, yay! Virtually everything you do (from a mindful perspective) in the coming week will be abundantly successful in the future. You deserve a pat on the back, even from yourself!
Pisces
This will be a challenging week with fast changes and extreme choices. Learning to adapt quickly and with a lot of dexterity and finesse, will suit you will. As you near the end of the year, you will be celebrating your new strengths and accomplishments.

"Need additional clarity? I'll show you the bigger picture. Need healing? You'll love my Reiki and energy healing sessions."
- Psychic Christine x4063
Share
Your

Thoughts

Drop a line, share your insight, and keep the convo going! Sign in or create an account to leave a comment on this content and more.
Comments