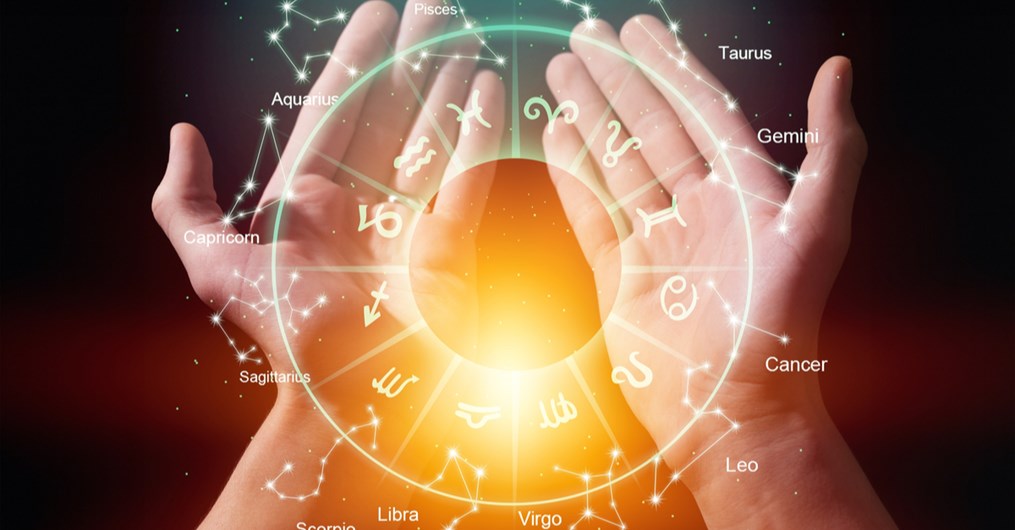 Horoscope for the week of January 17, 2021
Be aware of electricity on Jan 20th, as fiery and aggressive Mars meets Uranus, planet of electricity, under the crescent moon. Be kind, gentle and patient with yourself and others. Deep breaths do wonders!
There is still a large amount of loss, conflict and unrest throughout the planet in a wide variety of areas of life. Unstable and precarious relationships will struggle and collapse moving forward. But established and supportive relationships will survive the complicated world we live in, growing stronger and closer - resulting in long term commitments, living together, and even marriage.
Aries
Pay attention! Take notice of the way your money is moving and your family is speaking to you. Ups and downs with money are likely. Trust and get support from your closest family members. Children's needs and desires will become front and central. Watch your budget as more and more will likely need to be set aside to assist them this year.
Taurus
Lean on friends and high-level supporters in your own businesses when it comes time for serious negotiations. The energy may become too intense, resulting in a stalemate. There are opportunities for good solutions with creative big picture viewpoints. Also, keep attuned to colleagues in other cities or abroad. New possibilities can develop over time that will be very profitable. And lastly, you can overcome some nagging old legal concerns from earlier. Always ground your energy and focus on your values and the mission of your business above all.
Gemini
The year of 2021 is beginning to look like a challenging year with lots of obstacles to maneuver. You will have ample new opportunities shine - as well as pitfalls that first appear as stop signs. Pause when you need it, but never give up. The only way to happiness is to keep going!
Cancer
Many Cancer's will be assisting loved ones with their health concerns. So, start that planning process now. Financially, this year will also be a challenge. If you invest enough time, effort, and energy into your neglected and unresolved issues at work, or even in your personal life, this can be a bandage and in time even a good solution to those uncontrolled cash waterfalls that cause you a lot of stress.
Leo
Financially, the year of 2021 will be unstable. Do not despair - all is not lost! You will keep working and earning - just not as you had hoped - this year. Also, be aware that this week loved ones may get overwhelmed and drop the ball, resulting in you having to be the responsible one.
Virgo
Money will be improving for you this year, but don't expect it to be easy. Start planting the seeds this week as you will be working very hard and focusing on reaching this goal. Keep up the hard work!
Libra
Keep an uplifted attitude around your health, vitality, and momentum. This will be noticed by all who you encounter.
Scorpio
Many will experience a serious or significant event in your personal life this week. And if you are more focused on your career, there will be ample surprises coming your way, too. Bottom line; you will not be lonely or bored! Instead you will learn from a variety of soul-stretching life experiences.
Sagittarius
Your career, this year, will come with plenty of ups and downs and a fair share of challenges. Yet, when you look back you will see that it helped you get a clearer vision and greater confidence to move forward in a way that you have wanted for a very long time. And if you stay alert, that can all begin this week.
Capricorn
Your finances are growing and stable, yet demands of family/children can make your abundant lifestyle feel tight. Your energy is starting off lower than typical this year - and you may be apt to easy mood swings this week. Create a healthy and happy lifestyle starting now. Recognize the times when you need to hit 'pause' and take a break from the drama of the moment.
Aquarius
Just remember, during the entire 2021, Jupiter and Saturn will be in your sign of Aquarius. Hooray! A new life cycle has begun, and it will be a very successful year for you! Do not try to control it. Instead, starting this week, make a point to be open to allowing it to unfold in a way that best serves you.
Pisces
2021 is positioned as a challenging year for you. You will learn new skills, talents, and abilities – and this week is a great time to start. Life on the financial front may be full of obstacles, too. But have no fear; you will always find a friend to lean on.

"Need additional clarity? I'll show you the bigger picture. Need healing? You'll love my Reiki and energy healing sessions."
- Psychic Christine x4063
Share
Your

Thoughts

Drop a line, share your insight, and keep the convo going! Sign in or create an account to leave a comment on this content and more.
Comments