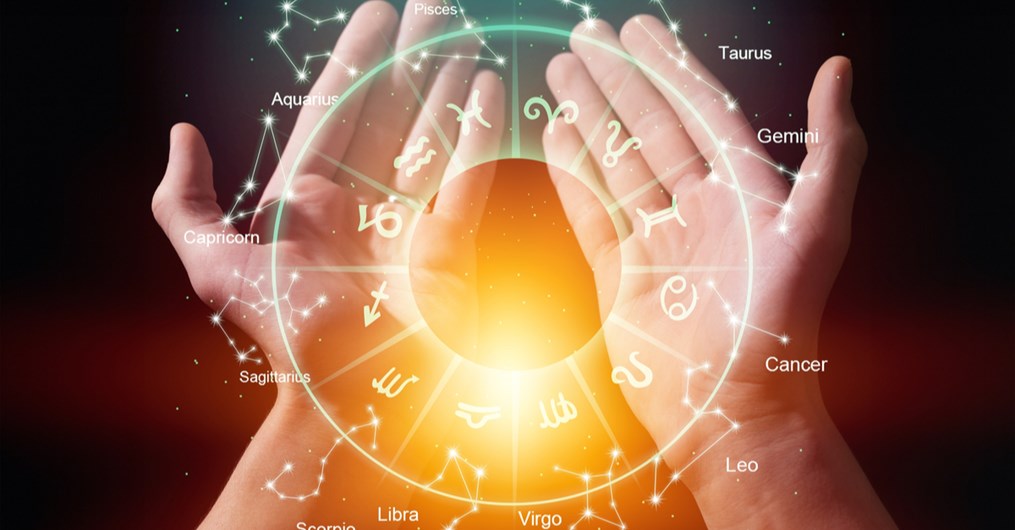 Horoscope for the week of January 24, 2021
Mercury (which rules over communication) is going retrograde in Aquarius on January 30th until February 21. This is a wonderful time for expansive intellectual growth and expansion. Release old patterns and energy that no longer serves you.
During this time of flux, change, and transition, be conservative with your money. Personal Finances will be stressed during this period of change. Do not invest in anything that feels like a big risk. Trust your inner knowing, dial down your fear, and find your grounded energy before you make any big decisions with money.
Let me delve a little deeper into what is actually happening in a retrograde. It is a trendy word, for sure - but you may not understand the deeper meanings behind it. When a planet passes the Earth as it journeys around the Sun, this is going 'retrograde'. From our outlook on Earth, it may appear is if the planet is moving in reverse. This is just an optical illusion. When a planet goes retrograde (for a few weeks, or sometimes even months), everything that falls under its influence can go a bit wonky and interruptions in what you would normally expect are common. Retrogrades aren't the best times to begin something new, but they can be stellar phases for getting closure, letting go of heavy energy, tying up loose ends, or giving a forgotten project another effort.
Aries
Focus on work more closely. The last few years have been smooth and profitable in business. Expect a variety of unexpected challenges this year, likely to begin this week. Do not resist these unwelcome obstacles, but instead approach them with curiosity and an attitude of playfulness or lighthearted energy to allow change and go with the flow.
Taurus
Money overall is looking very positive for you this week. Finances feel stable and many will receive gradual increases in income this year. Entrepreneurs may wish to launch new projects, while the rest of us may wish to focus on flexibility and diplomacy.
Gemini
Money is unpredictable in 2021, and this week is no exception, yet you have reasonable expenses which keep you overall comfortable. Professionally, you will have new opportunities, and possibly even new partnerships. Yet, with all this fun there will be challenges erupting that may disrupt or rearrange your plans.
Cancer
Relationships, family, and marriage are on a rocky course for you this week. If your relationship is based on solid and stable ground, you will be able to solve whatever curveballs are thrown your way. But if you are walking on shaky ground, I see very few if any easy wins. So, choose compromise, deep listening, and going with the flow whenever you can.
Leo
This week, your energy is sluggish, compared with the recent past. Make sure you are getting enough consistent sleep and indulging in essential daily self-care. Big sickness is not in the picture for you - but focusing on self-care and listening (with your heart) when your body "talks" to you - will result in an overall happier you.
Virgo
Romance will be more challenging this year because of your increased focus on work. Begin to be aware of this starting this week. If you are single, you may find a great romantic partner through work. And the possibility of meeting someone new and exciting as you travel is also very strong.
Libra
Finances may be challenging for you. Family time will present its ups and downs. Children may appear more needy or require additional financial assistance this week.
Scorpio
Scorpios, who are good at keeping a lot of balls in the air, may face some new choices/ultimatums this week that are difficult to make at the start. Take some calming deep breaths. You will not be able to maintain your stretched thin management style in 2021. Allow something new to emerge for you over time.
Sagittarius
This is the year for significant changes in your personal life. Even though you will face challenges and obstacles with yourself and/or family, this will in time bring you greater focus on the important points and values in your life.
Capricorn
Nothing major is on the horizon for work… yet. Jupiter, responsible for moves and changes, is shifting in the sky. Do not be surprised if you feel like you have 'ants in your pants' and need to move – even if it mean an impact on your career path.
Aquarius
New doors will be opening for you at work this week. Romance and home life may push you to making hard decisions about continuing your marriage and commitments - or not. Your focus on healthy lifestyle is shining a bright light on your happiness. Saturn (a strict master) has landed in your sign for the next few years. The focus is now on discipline, duty, and being more responsible and accountable moving forward.
Pisces
Keep your eye on how you are really feeling this week. It you have avoided major stress over work or at home, you may be facing some health challenges. Older chronic health concerns may get louder and new challenges are also coming loud and clear. Take extra good care of yourself, you are the one that matters the most. Also, be carful when traveling or driving (high alert for accidents/emergencies).

"Need additional clarity? I'll show you the bigger picture. Need healing? You'll love my Reiki and energy healing sessions."
- Psychic Christine x4063
Share
Your

Thoughts

Drop a line, share your insight, and keep the convo going! Sign in or create an account to leave a comment on this content and more.
Comments