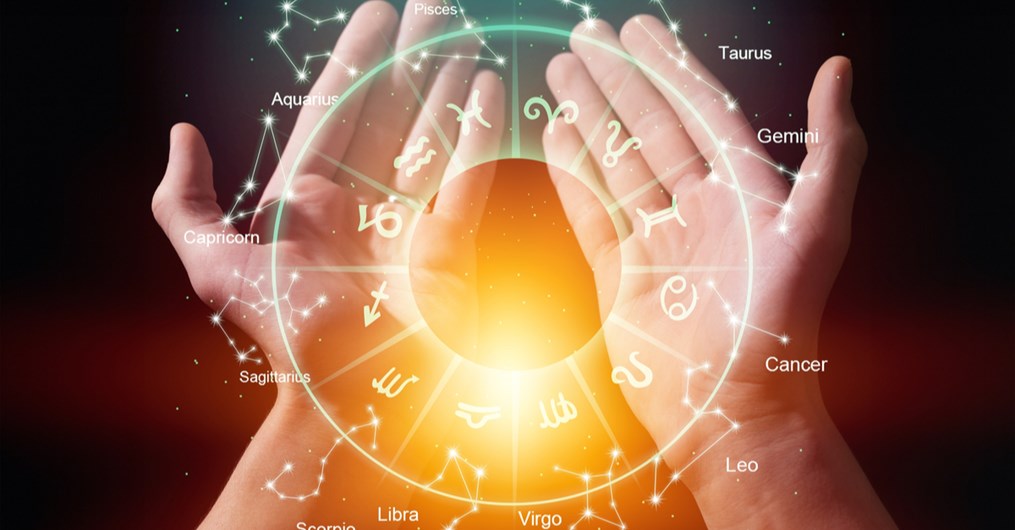 Horoscope for the week of January 3, 2021
We are in the waning cycle of the Moon. What are you ready to release? What are you grateful for?
It is time to release anything left over from 2020 that is holding you back. This may be a LOT, lol, but start with just a few things that are the most important; you can repeat this technique a couple of times if it connects with you. Simply write it down on a piece of paper and safely burn it. Once the stagnant energy is released, you can welcome in the new desires you have. It is all about making room for what you means most to you.
When creating lasting new habits in 2021, we need to take consistent mindful action steps. Choose one, two or three of these uplifting activities: a)Take action steps with something you have been avoiding b) Make significant and meaningful changes in your life - that you know are needed c) Dream big and create an action plan for a fresh start in your career/profession/hobby.
Aries
Stretching your relationship horizons is a benefit, regardless of your current status, so try something different and interesting. Look into joining groups, dating apps or online communities - even if that is not normally in your comfort zone. Meeting new people through your friends and family is also a great option.
Taurus
Target optimal health this year. You can take consistent steps by training for a 5K or work with a life coach, nutritionist, or fitness trainer. This lines up well with your methodical nature. This will be a bumpy, tiresome, and emotional year, yes but be aware - even though you are in good shape, there is a likelihood that some Taureans will experience injury with varying degrees of concern. Be aware and take precautions, especially if you are involved at work or elsewhere in activities that involve significant risk.
Gemini
Slow down and focus on the here and now when interacting with others. Do not slip into fantasy, no matter how fun that may be. It is very important to tune into the real message that each person is communicating - it is not always what they are saying. So pause and ask, how does it really 'feel" to the true you?
Cancer
This is a great time to tune into meditation, breath-work and mindfulness to reduce anxiety. Various forms of self-care (music, essential oils, crystals and more) can assist you in listening to and allowing your actual experiences to fulfill you - instead of reacting to them and/or being fearful.
Leo
Saturn, the planet of maturity, emotional boundaries, and follow-through, spends its first full year in Aquarius, bringing a maturing influence. This will impact you in relationships, behaving more responsible (y'know, adulting), business and beyond.
Virgo
Listen to your body and take time to notice any changes (or awareness) related to bones, skin and teeth this year.
Libra
After several years getting tighter with family and friends you will start to create more space and be indulgent with your own solo time.
Scorpio
A family-based business may be the path to success, financial and beyond. At the start, it is critical to establish very clearly defined boundaries so everyone's responsibilities are clearly marked!
Sagittarius
Last year was too uncertain for you. If you wanted (needed) a job change, now is the time to finally make that transition. Even if it feels like a leap of faith, it will be well worth exploring at this time. Changes may come fast or unroll over time. Both are ok! Have faith - the best choice will appear for you.
Capricorn
Create a sensual playlist (just for you if you do not want to share, yet) that lights you up inside. Enjoy the gradual buildup of sweet and memorable loving times as this year develops.
Aquarius
Instead of primarily focusing on bringing peace and clarity to others, dig deeper and uncover an awareness of what really lights you up inside. Spend more time consistently investing yourself in those newer activities. It will change everything for you.
Pisces
This is an ideal time to ramp up your vivid imagination. You have a direct connection to the divine at this time, too. This is a magical time to tune into your creative and intuitive skills, talents and abilities. Enjoy!

"Need additional clarity? I'll show you the bigger picture. Need healing? You'll love my Reiki and energy healing sessions."
- Psychic Christine x4063
Share
Your

Thoughts

Drop a line, share your insight, and keep the convo going! Sign in or create an account to leave a comment on this content and more.
Comments