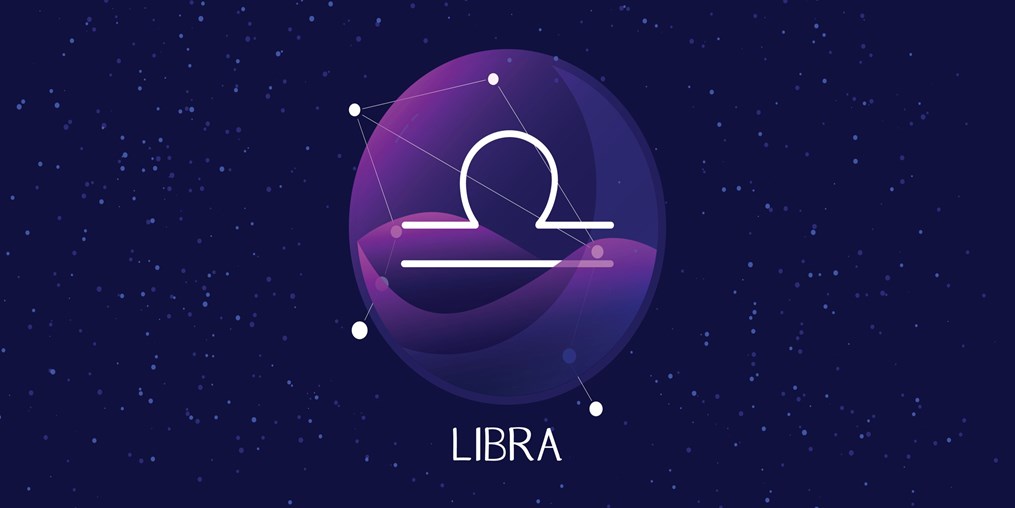 Learn more about Virgo compatibility and personality traits with Psychic Dominique!
Happy birthday to the charming social butterflies of the zodiac! I'm talking about the hopelessly romantic Libras (including Virgo Libra cusps and Libra Scorpio cusps), born between September 23rd and October 22nd. Gemini singer Keisha Chanté once said about her childhood ex-boyfriend, Libra Scorpio cusp rapper Drake: "To know Aubrey is to love him." That statement can be said about all Libras! So, with a sign that loves being in relationships, which signs are the most Libra compatible? What's the truth behind Leo and Libra compatibility or Aries and Libra compatibility? What's the Libra horoscope this year? First thing's first.
What Does It Mean To Be Lavishly Libra?
As a television host and stylist Jeannie Mai-Jenkins (a Capricorn) said about her rapper husband, Jay "Jeezy" Jenkins (a Libra), "Libras are on a whole 'nother level of fancy, man! They love their aesthetics." And here's why.
Under Venus Rule:

Like Taurus, Libras want everything to be aesthetically and theoretically beautiful, and they like the finer things in life. This planet's influence also increases their desire and gift for relationships.

In Association with the 7th House:

Libras are very relationship-focused, and as such, they are masters of creating and maintaining relationships.

As a Cardinal Sign:

Much like Aries, Libra is a leader, but because they are relationship-focused, they make amazing recruiters and team builders.

As the Scales:

Libras love when things are fair and balanced, and when things are not so, they try to lightheartedly reestablish fairness and balance. But if they cannot …

As an Air Sign:

Similar to Geminis, Libra are deep-thinking social butterflies who are party liaisons for every function. When problems arise, and Libra can't get cooler heads to prevail, they are the kings and queens of disappearing until they think the coast is clear.
Are Me & My Libra Compatible? 
Since Libras love relationships, what's it like having them as partners?
Pisces Aries Cusp and Libra:

Fight for love but don't try so hard.

Aries and Libra:

Opposites attract, so meet in the middle.

Aries Taurus Cusp and Libra:

Beauty fulfilled with newfound understanding.

Taurus and Libra:

Love is king, but trust is required.

Taurus Gemini Cusp and Libra:

Loving conversation but don't say too much.

Gemini and Libra:

Fun times but stay grounded.

Gemini Cancer Cusp and Libra:

Every party's VIP, so stay inspired.

Cancer and Libra:

Very welcoming, so stay positive.

Cancer Leo Cusp and Libra:

Intuitive but considerate.

Leo and Libra:

You love hard but need to appreciate more.

Leo Virgo Cusp and Libra:

Perfectionists but learn compromise.

Virgo and Libra:

Always more than friends, so protect your bond.

Virgo Libra Cusp and Libra:

Too good to be true, but you give people hope.

Libra and Libra:

Too much is never enough, but balance is needed.

Libra Scorpio Cusp and Libra:

Very in sync, so you can be smooth or choppy.

Scorpio and Libra:

Deep in thought and conversation, but actions differ.

Scorpio Sagittarius Cusp and Libra:

Influential, but don't push each other.

Sagittarius and Libra:

Fun and flirty, but boundaries are necessary.

Sagittarius Capricorn Cusp and Libra:

Great supporters, but check your motivations.

Capricorn and Libra:

Work together well if you make an effort.

Capricorn Aquarius Cusp and Libra:

Groundbreaking visionaries, but walk the walk.

Aquarius and Libra:

Introspective and laid back, but do you care?

Aquarius Pisces Cusp and Libra:

Effective idealists, but stay true to yourself.

Pisces and Libra:

Loving dreamers but be realistic.
Libra Horoscope 
Now that you know more about why the Libra you know is so relationship-oriented and what makes them want to live the glamorous life, let's see what the next year has in store for them.
September 2022:

You are finding your footing and feeling more encouraged to believe.

October 2022:

You will be re-evaluating relationships in your life because you want to see proof of someone's declaration, and you want to hear answers to all the questions you have.

November 2022:

Speak your true feelings and let go of your pride.

December 2022:

It won't be the celebration or event that you expected, but it will be the celebration or event you want.

January 2023:

You'll be more emotional than usual and dreaming up something BIG. Will you have the courage to go for it?

February 2023:

Your beliefs will be tested to see where you stand, what you want, and what matters most.

March 2023:

After standing firm in what you want and believe, the time has come to fight for it.

April 2023:

Find the beauty in compromise because meeting in the middle will be very important for you this month.

May 2023:

You will be ready to plant your feet but be sure so you don't feel betrayed at the end of the day.

June 2023:

You will need to express yourself with approachable confidence to be heard.

July 2023:

You will begin to stand out this month. Be conscientious of the why.

August 2023:

Don't focus too much on making life perfect; just make sure it's perfect for you.

September 2023:

This is your time. Live in it. Be of it. Shine bright and seize your moment.
Get an Astrology Reading Today!
Did this blog post give you some more insight into the Libra you know? Share your thoughts in the comment section, and don't forget to rate this read while you're at it! Are you a Leo who wants more information about Leo and Libra compatibility or an Aries who wants to know more about Aries and Libra compatibility? Are you another sign who is curious about your astrological compatibility with a Libra you know? Would you like more details about the Libra horoscope for the next year? Feel free to contact me or another expert Astrologer here on PathForward.

Psychic Dominique is a published writer and an Astrological and Spiritual Advisor who taps into her gifts to assist people on their personal journeys. She delivers insightful and motivating advice that is detailed, honest, and thoughtful.  -
Psychic Dominique x4278
Share
Your

Thoughts

Drop a line, share your insight, and keep the convo going! Sign in or create an account to leave a comment on this content and more.
Comments