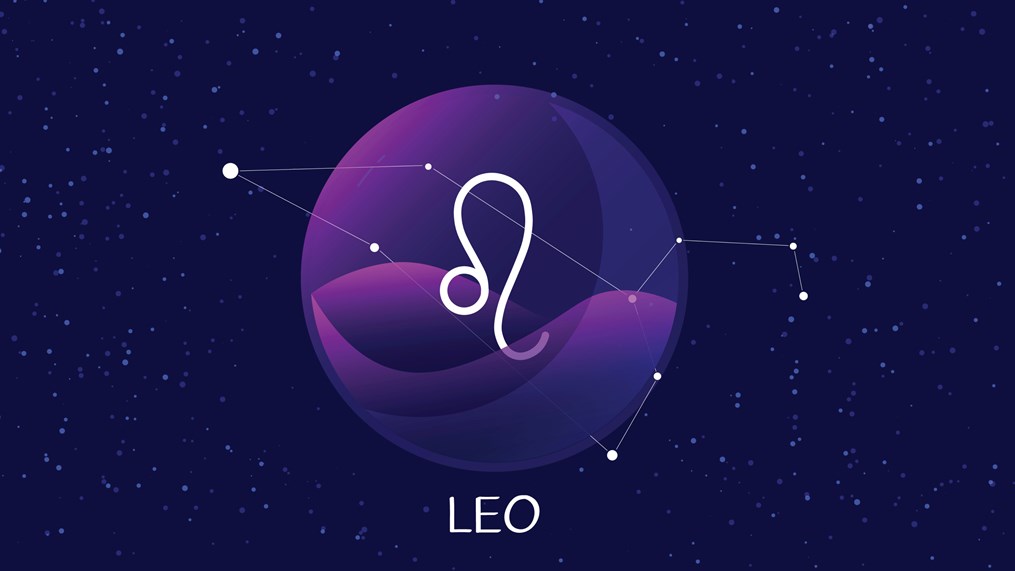 Leo Horoscope and Leo Compatibility
Look out, world! It's time to shine a spotlight on the showstoppers of the zodiac! I'm talking about the first August zodiac sign, Leo. Happy birthday to the fierce felines born between July 23rd and August 22nd, including Leos, born on the Cancer Leo Cusp and the Leo Virgo Cusp. So, what makes a Leo so unique? What makes someone Leo compatible? Speaking of Leo compatibility, why are Leo and Libra compatibility or Leo and Scorpio compatibility rumored to be so strong? What's in store for Leos this year? The answers to all your questions are right here! Keep reading!
The Luxurious Leo
Anyone with the zodiac sign Leo in their birth chart has an undeniable charisma. They are known to have something special, that IT factor that makes them unforgettable to everyone they meet. So, why would anyone call them self-absorbed?
As the Lion: Leos have a lot of self-awareness and understand the importance of presentation. From their walk to their talk and beyond, they demand to be seen and heard.
As a Fire Sign: An inspirational guiding light, their genuineness is either an example of how hard work and humility make you loved by all or how ego and selfishness make you despised by many.
As a Fixed Sign: Because fixed signs are reliably firm and persistent, Leos have incredible staying power. They will roar, prance, and proudly commit to their beliefs.
As ruled by the Sun: Like their fire sign quality, Leo's big personality is impossible to miss under the Sun's influence and their ability to radiantly share their natural warmth.
In Association to the 5th House: Like Taurus, Leo is the pleasure principle in human form, instinctively seeking and effortlessly attracting attention while spoiling their admirer with praise as a reward.
Are You and Your Leo Compatible?
Of course! But what kind of couple are you, and how do you make it last?
Leo and Pisces Aries Cusp: A loyal couple. Always include your partner.
Leo and Aries: A gutsy couple. Be each other's motivation.
Leo and Aries Taurus Cusp: A progressive couple. Release egos to rise.
Leo and Taurus: A hot-blooded couple. Be kind and collaborate.
Leo and Taurus Gemini Cusp: A balanced couple. Be solid as a rock.
Leo and Gemini: An effective couple. Be openly supportive.
Leo and Gemini Cancer Cusp: An attentive couple. Stay positive.
Leo and Cancer:  A warm couple. Be the change.
Leo and Cancer Leo Cusp: An influential couple. Share with your partner.
Leo and Leo: A prominent couple. Bring out the best in each other.
Leo and Leo Virgo Cusp: An exemplary couple. Be your most authentic self.
Leo and Virgo: A strong couple. Stay on the same page.
Leo and Virgo Libra Cusp: A gorgeous couple. Compliment your strengths.
Leo and Libra: A loving couple. Appreciate each other.
Leo and Libra Scorpio Cusp: A magnetic couple. Come together.
Leo and Scorpio: A powerful couple. Don't compete. Be respectful.
Leo and Scorpio Sagittarius Cusp: A spirited couple. Stay focused.
Leo and Sagittarius: A passionate couple. Teach each other.
Leo and Sagittarius Capricorn Cusp: A striking couple. Empower with care.
Leo and Capricorn: A hardworking couple. Take care of each other.
Leo and Capricorn Aquarius Cusp: A prestigious couple. Value your values.
Leo and Aquarius: A life-changing couple. Encouragement is vital.
Leo and Aquarius Pisces Cusp: An extraordinary couple. Be creative.
Leo and Pisces: A visionary couple. Stand by each other.
Leo Horoscope
With so much to offer and a bright future ahead, what can Leos expect in the next year?
July 2022: Let go of what isn't yours and stop selling yourself short, so you can get what's meant for you.
August 2022: You demand respect, but respect will also be demanded of you. Put your ego in your back pocket so you can see the bigger picture.
September 2022: Your attitude will impact your freedom. Be more accepting of what you don't know because you will be pushed to go with the flow and trust the universe.
October 2022: Good news: you'll be on the fast track to something, someone, or somewhere special. Bad news: you'll have to release something to receive it.
November 2022: You'll see a change in yourself and understand why you held back.
December 2022: Cue Frank Sinatra. You'll be dedicated to doing things your way.
January 2023: Lead with your heart. You're in manifestation mode.
February 2023: Be courageous enough to share your light.
March 2023: You will make some eyebrow-raising moves. Whether this is good or bad depends on how you use your energy.
April 2023: Your eyes are open, and you're focused on understanding the meaning of home, your past, and the truth of beauty beyond illusion. 
May 2023: Everything is beginning to make sense. You haven't been selfish or off track; you're right where you're supposed to be. 
June 2023: You'll be walking your path, which may include walking away from something or someone who has been holding you back. Heal to move forward.
July 2023: You'll feel a new level of strength and security in yourself and your life. Get ready to take on the world!
You can use this information to strut your stuff with extra Leo pride! Before you go, let me know how this article about the first August zodiac sign resonated with you! Did that Leo and Libra compatibility or Leo and Scorpio compatibility ring true for you? Are you excited about the Leo horoscope predictions for the year? Let me know in the comment section below! Would you like a personal reading about how the zodiac sign Leo plays a role in your birth chart or more insight into your relationship with a Leo? Contact me or another expert Astrologer right now, here on PathForward.

Psychic Dominique is a published writer and an Astrological and Spiritual Advisor who taps into her gifts to assist people on their personal journeys. She delivers insightful and motivating advice that is detailed, honest, and thoughtful.  -
Psychic Dominique x4278
Discover:
Leo
,
Psychic Author
,
Leo
,
Psychic Author
,
Leo
,
Psychic Author
,
Leo
,
Psychic Author
,
Leo
,
Psychic Author
,
Leo
,
Psychic Author
Share
Your

Thoughts

Drop a line, share your insight, and keep the convo going! Sign in or create an account to leave a comment on this content and more.
Comments