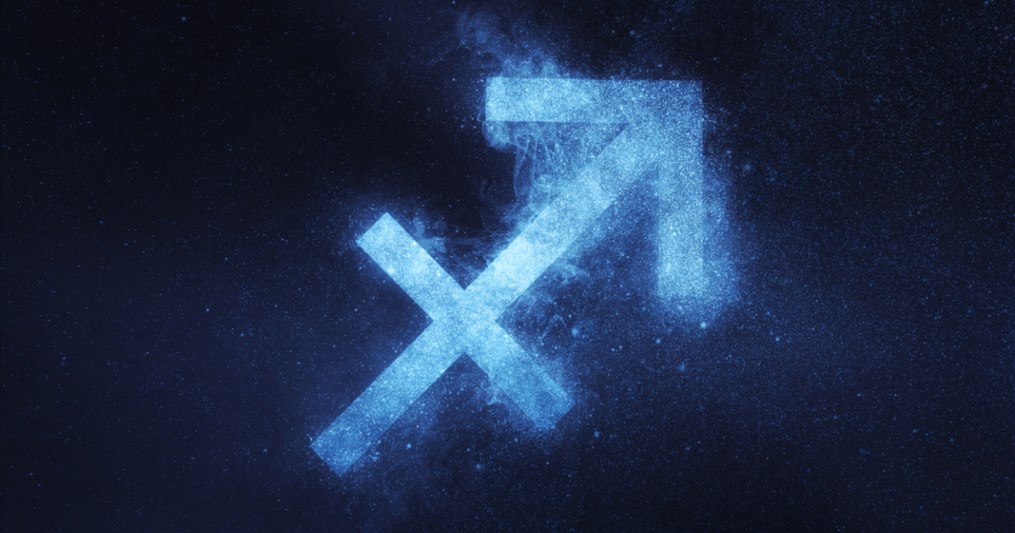 Sagittarius Taylor Swift highlights the sign's traits, including honesty and emotional intelligence.
A Sagittarius, born between Nov. 22 and Dec. 21, are known for their independence and adventurous spirits. Born on Dec. 13, 1989, Taylor Swift sits right in the middle of these dates and has plenty of Sagittarius celebrity traits to show for it. From her relationships to her professional decisions, we see her optimism, independence, and creativity exemplified. Not only do fans see it, but Taylor also seems to nod to her strong Sagittarius roots with "The Archer," a song on her album Lover. Here's everything you need to know about how T-Swift is the epitome of Sagittarian.
Devotion to Honesty
If you're a Taylor Swift fan, you know she speaks openly and honestly about important issues. We see her devotion to honesty through her many songs detailing her public relationships. Her song "All Too Well" is an excellent example of Taylor's honesty about her previous relationships and how they affected her. The line, "I'll get older, but your lovers stay my age," shows how Taylor feels about her ex-boyfriend's preference for younger women.
A True Ally
Taylor also shares her opinions on important issues online. This includes who she supports politically and where she stands on human rights. We see her loud and proud support for the LGBTQ+ community with her song "You Need To Calm Down" and subsequent music video.
It's the Principle
Another great example of Taylor's devotion to honesty and truth is the 2017 case against a Denver radio disc jockey. After the jockey sued Taylor for falsely accusing him of inappropriate behavior, she sued back for a dollar and won. This shows her primary commitment was to the truth and not the winnings from the case.
Rebellion (Taylor's Version)
A Sagittarius is all about freedom, which is why they love traveling and adventure. But this love for freedom can also lead to rebellion against things that tie them down, which is what we saw with the Taylor Swift and Scooter Braun situation. When Taylor first signed with her label, she didn't own the master rights to the songs she recorded. She still had rights to the lyrics and melodies but not to the originally recorded versions.
In 2020, Big Machine sold the master rights to Taylor Swift's music, despite expressing interest in purchasing them herself. As a response to this limit on her freedom, Taylor pulled a Sagittarius move and began re-recording the tracks she had released previously. This created a surge of popularity for the old tracks, undermined the value of the sold master tracks, and garnered support from her fan base. Serious Taylor Swift fans support her by only listening to tracks with (Taylor's Version) in the title. 
Her Optimistic Attitude
Taylor Swift has had her fair share of challenges to overcome during her career, including her feud with Kanye West. The feud began in 2009 when Kanye West interrupted Taylor's acceptance speech for the Best Female Video at the VMAs. From 2009 to 2013, Kanye both apologized and took back his apology. Then in 2015, he sent her flowers following her VMA award.
Then, in 2016, Kanye debuted the song "Famous," with an inappropriate lyric about Taylor. Fans of both Kanye and Taylor rose up in response, with Kanye claiming she knew about the line. This feud seems to be the inspiration for Taylor's album Reputation, which features tracks like "Look What You Made Me Do" and "This Is Why We Can't Have Nice Things" (which is another example of her rebellious Sagittarius coming out).
Emotional Intelligence
We see Taylor's famous Sagittarius emotional intelligence in how she maintains a positive and confident attitude despite feuds, the public's responses, and her constant battle with misogyny throughout her career. She makes light of these situations through her art and lyrics. For example, we see her lighthearted yet nuanced approach to misogyny with her song "The Man" and its music video, which features both Taylor dressed as a man and Dwayne "The Rock" Johnson's voice.
Through her lyrics, we can also see her emotional intelligence regarding her career's many ups and downs. In the song "happiness" from Evermore, she sings, "There'll be happiness after you, but there was happiness because of you, both of these things can be true, there is happiness." The song "long story short" from the same album features the lyric, "Your nemeses will defeat themselves before you get the chance to swing," which might allude to Taylor's feelings about focusing on the positives instead of fighting or feuding.
Independence, Always
When considering Taylor Swift and her career, you might think about the many public relationships and breakups associated with it. One trademark Sagittarius trait is the need for total independence, which we can see through Taylor's choices in her dating life. Rather than stay with someone who might not be right for her, Taylor has historically chosen to move on and consider other options. This is potentially true for breakups with Lucas Till, Taylor Lautner, Calvin Harris, and Tom Hiddleston.
All-Around Animal-Lover
Being an animal-lover comes naturally to Taylor, which is obvious when you learn about her three cats. Named for her favorite characters, Olivia Benson, Meredith Grey, and Benjamin Button frequent her social media pages. Taylor loves the cats so much that her birthday cake featured their faces, and she even had custom earrings made in the shape of Meredith's face. 
Meredith and Olivia are longtime family members, while Taylor adopted Benjamin Button on the spot during the recording session for the "ME!" music video. Taylor loves her cats and has also incorporated them into her brand, giving each of them a net worth in the millions.
If you're looking for the perfect example of a typical Sagittarius, Taylor Swift just might be it. From her positivity to her adventurous attitude, she's built a career based on honesty and independence. Learning more about your own birth chart can help you find better ways to navigate your life and capitalize on your strengths. Are you ready to take the first step with PathForward? Get Psychic advice from an intuitive astrologer today.
Share
Your

Thoughts

Drop a line, share your insight, and keep the convo going! Sign in or create an account to leave a comment on this content and more.
Comments