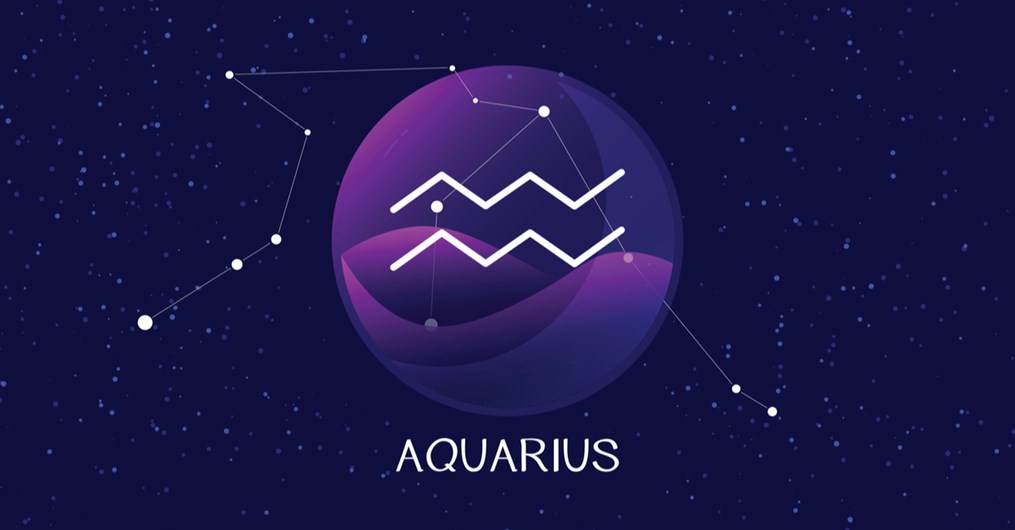 Self-reliant, optimistic, and oh-so-exceptional, Michael B. Jordan exemplifies the best Aquarius traits.
Michael B. Jordan is plenty of things. He's an award-winning actor, a (fictional, of course) supervillain, and People Magazine's 2020 Sexiest Man Alive. He's also an Aquarius, and when it comes to celebrity zodiac signs, he's a great example of just how right someone's star sign can be.
If you're looking for inspiration to better understand how the zodiac can impact personality, celebrity examples offer a super fun way to delve into star sign-based personality traits. Learn about how Michael B. Jordan exemplifies the Aquarius sign, then speak with an intuitive Psychic about your own birth chart and what it means for your path in life.
A Quintessential Aquarian
Aquarius, with its people born approximately January 20 through February 18 (the exact dates can vary a bit each year), is one distinctive sign on the zodiac. It's the zodiac's last air sign, though Aquarius is represented by the water bearer. This mystical healer gives the land water (a.k.a. life). So, it's no wonder Aquarius is well-known as the most humanitarian of all the astrological signs.
But that's not the only distinctive trait Aquarians display. Your regular Aquarian is quite the revolutionary thinker. These folks tend to want to transform the world with radical social progress. Characterized by a nonconformist attitude, Aquarians show off their uniqueness in just about everything they do.
Enter: Michael B. Jordan, actor, Avengers villain, and Aquarius extraordinaire. When you read Jordan's bio, it should come as no surprise that he was born an Aquarian — his birthday is February 9, 1987. Our fave villain exemplifies all the best Aquarius traits, after all.
Whether you've followed Jordan's career since his earlier roles in Hardball, The Wire, All My Children, or Friday Night Lights, you found your interest piqued when you first saw Creed, or you jumped on the Michael B. Jordan bandwagon thanks to his gripping performance alongside Chadwick Boseman in Black Panther, there's no denying he's a quintessential Aquarian. Let's dive into some of his top Aquarius traits.
Self-Reliance
The march-to-their-own-drum attitude Aquarians display means these folks are often extremely self-reliant. That goes for Michael B. Jordan, too. After experiencing success professionally, Jordan revealed in interviews that his path wasn't always so clear.
Jordan grew up in the tough world of Newark, New Jersey. Life wasn't always smooth sailing, and Jordan had buddies who were into things like drugs and carjacking. However, encouragement and support from Jordan's parents kept him on his road toward ultimate success. The self-reliance written in the stars certainly helped Jordan carve out his own path.
Even Jordan's fictional Black Panther alter-ego, Killmonger, exemplifies these Aquarian traits. The eventual supervillain was raised outside of Wakanda, eventually returning as a revolutionary leader to take his revenge. Killmonger challenges Wakanda's king and protector, the Black Panther, becoming the Black Panther's biggest adversary. No matter how you feel for Killmonger's plight, you can't deny his self-reliance. Maybe this shared Aquarian tendency helped make Michael B. Jordan so successful in this role.
In order to thrive, Aquarians require their own time and space for reflection. That's how these visionaries reflect and form their ideas. As a result, Aquarians value freedom above just about everything, even viewing challenges to their self-reliance as attempts to control them.
Exceptionalism
Aquarius folks are decidedly quirky, and they may take attempts to rein that in as attacks on their independence. Rebels at heart, Aquarians eschew conventionality at every turn. Your average Aquarian is anything but average. They're eccentric and free-spirited air signs, easy to pinpoint due to their offbeat tastes in fashion and hobbies. Michael B. Jordan is a noted anime nerd and exceptional actor. Jordan's quirks and likes come together with his success to paint the picture of Aquarius greatness.
Jordan achieved unprecedented success with the film Creed. His work in this movie served to solidify his reputation as an accomplished Hollywood actor. Jordan could have coasted on at that point, but instead, he leaned into his Aquarian drive for exceptionalism to further his career. Sure, he starred in Black Panther, but that's not the end of Jordan's success. He's made clear he has a goal of transitioning to be not just an actor, but also a director and producer.
That decision to go after producing projects instead of just starring roles epitomizes both the creativity and humanitarianism of the Aquarius sign. Jordan gets to give other actors a chance for success while still satisfying his need for being creative.
Optimism
Uranus rules Aquarius. That planet governs innovation, mirroring the distinctive attitude that Aquarians like Michael B. Jordan display. The big thinkers are simultaneously visionary and non-traditional, though they sometimes get a reputation for being distant and aloof when they dive too far into their drive for reform.
Aquarius creates people who are social, intellectual, reliable, and loyal. On one hand, Aquarians can be quite stubborn, but they also demonstrate great optimism. All in all, Aquarians are rebels, but they're definitely rebels WITH a cause. Take Michael B. Jordan's unique take on encouraging early voting, for example. His thirst trap post was equal parts creative and dedicated to a cause. In other words, the ultimate Aquarius move.
Was Michael B. Jordan's stardom written in the stars? Well, it's certainly clear he exemplifies the traits of his star sign. Aquarius characteristics like self-reliance, exceptionalism, and optimism come together to make the actor one of today's most recognizable celebrities. Learning more about the roadmap your star sign provides can give you insight into your own traits, personality, and path for success as well, whether you're an Aquarius like Jordan or find yourself somewhere else on the zodiac.
Start by getting an Astrology Psychic Reading at PathForward today. Our intuitive Psychics can help you learn how to leverage the best of your own star sign into a life full of meaning on your terms.
References:
Share
Your

Thoughts

Drop a line, share your insight, and keep the convo going! Sign in or create an account to leave a comment on this content and more.
Comments