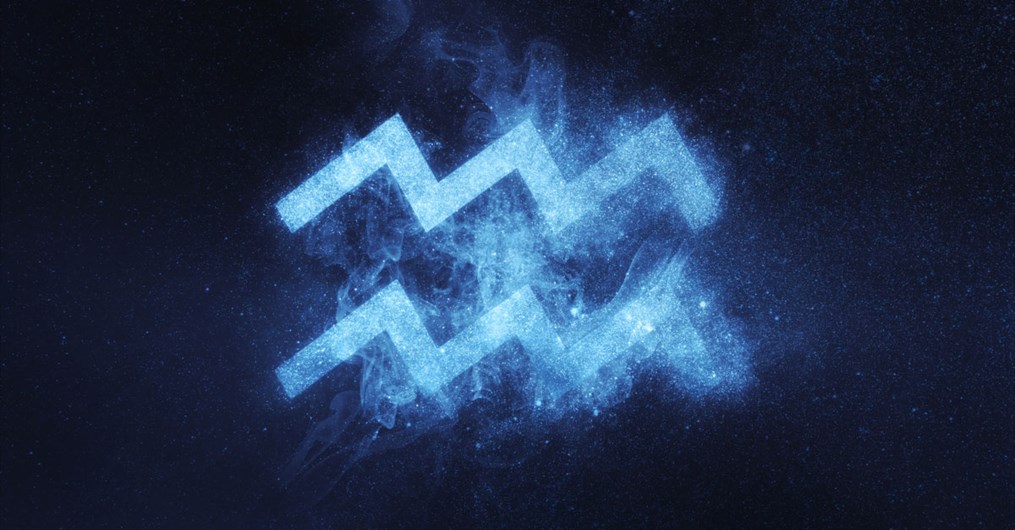 What does the future hold for Aquarians in 2022?
The 2022 birthday season kicks off with the unique visionary, Aquarius. Best known as the water bearer, Aquarians defy stereotypes, battle with self-acceptance, and tend to stress over what they can't keep. So, if you are born between January 20 – February 18, here is what you can expect in 2022.
JANUARY
Happy birthday month! You're starting off 2022 creating and wanting to get what you never had from the best you've ever had. You will have a decision to make, one that requires you to either choose yourself or join a collective. No, you will not be able to tap into your inner Johnny Cash and walk the line. You will need to pick one and stick to it, but rest assured that if you stay true to who you are, all work out for the best. 
FEBRUARY
You will be so proud to be you! The first steps to doing so will be finally forgiving those who dismissed your uniqueness, realizing how much your voice matters, and being grateful for your strong beliefs. Though you can be stubborn about your ideas, you will always maintain a deep belief that possibilities are endless. All the work you put in last month will grant you the foundation you need to create something beyond yourself this month.
MARCH
And just like that, you will be diving deeper into your authentic self as the progressive soul you are. Your fire will be reignited, and you will be more than grateful that what is revealed about your life and career path has given you the courage you need to charge toward what you want. Stay positive and speak well onto yourself and about this situation. As sung in Mary Poppins Returns: "There's nowhere to go but up!"
APRIL
Tremendous energy and unique revelations will inspire you to have a stronger, higher love for yourself. You will have the willpower to stand in your truth this month, Aquarius, but you will also need to double down on channeling your inner Jiminy Cricket and let your conscience be your guide.
MAY
Whatever opportunity seemed unavailable or unattainable to you, you will be able to access it this month successfully. How will the impossible suddenly be made possible? It is the universe's way of rewarding you for all the work you've done thus far and all the effort you put forth into making change happen. So, you can ask questions for clarification and confirmation, you inquisitive soul, but don't forget to count your blessings.
JUNE
You will feel a rush at the beginning of June, and you have the feeling it's the start of something big! You're right; it is! Don't fight the vibe. Allow yourself to enjoy the harmonious flow, Aquarius. Just don't get overindulgent. Establishing healthy boundaries is very important here, and doing so will help to keep you from inviting unhealthy experiences or elements into your otherwise peaceful world this month.
JULY
You will be taking a stand (if you haven't already), and whatever it pertains to, you are now being pushed to maintain that stance. There is no going back. That kind of finality makes you nervous or even disappointed because you believe in endless possibilities, but don't allow it to crush that belief. Remember, you have proof to support your beliefs; you just have to remember to trust yourself and not let other people's opinions drown out what you know to be true. 
AUGUST
If there were two words to sum up this month for you, Aquarius, they would great and grand. You will be growing in your greatness. Your ideas will be grand and great. Your finances will be grand and great. Everything you can think of will be grander and greater than you imagined it could be this month. There is an overwhelming sense of abundance and increase that will be coming your way in August, so get ready!
SEPTEMBER
There is truth in what you know, but you may have to go on a hunt for it. Once you find it, take a deep breath, and start figuring out how to begin again with this new information. The moment this newness is revealed to you, you will need to be ready to make a move on it. If you hesitate, you may miss the boat and have to wait for the next time it comes around.
OCTOBER
The "O" in October stands for open and opportunity. You will have to open your eyes this month, Aquarius, because there is so much to feast your eyes on and so much to be thankful for. One of the things you'll be grateful for is an opportunity for you to do or be more than anyone thought you could do or be, including you. So, keep your eyes on the prize(s) and your mind on your plans.
NOVEMBER
You will be standing in your individual power this month because you've learned something of value and it has to do with home. You may even need to go home, whatever that means to you, and the reason is to bring you closer to what you truly want. The key to what you're looking for, what you ultimately desire or even what you've been working toward this entire year, is at home. Learn the lessons you need to learn, make your next move your best move, and it will help you make the most of what is being presented to you.
DECEMBER
You'll be making moves and moving forward with intention and desire to be true to yourself. You started 2022 creating the ability to get what you've always wanted from the best you've ever had, and you will end 2022 by making moves based on what you created throughout the year and what you hope for while trusting that the universe will bring it to fruition. My dear Aquarius, remember to embrace this journey of self and maintain self-health as you prepare for another new beginning.
Got Questions?
Are you an Aquarian and have questions about this yearly astrological forecast? Get connected with me or another expert Astrologer here at PathForward. 

Psychic Dominique is a published writer and an Astrological and Spiritual Advisor who taps into her gifts to assist people on their personal journeys. She delivers insightful and motivating advice that is detailed, honest, and thoughtful.  -
Psychic Dominique x4278
Share
Your

Thoughts

Drop a line, share your insight, and keep the convo going! Sign in or create an account to leave a comment on this content and more.
Comments