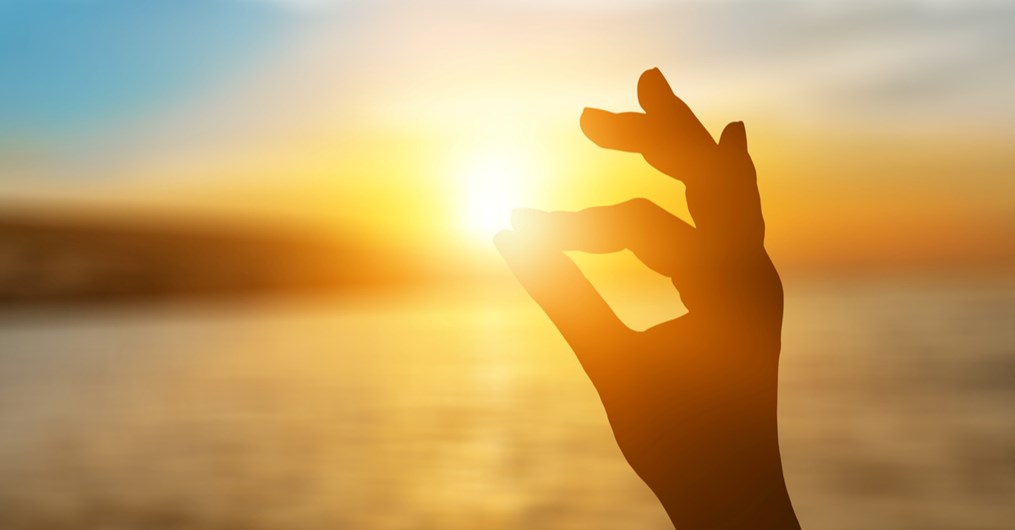 The Summer Solstice 2022 presents are rare opportunity to manifest your truest self!
June 21st is not only the start of Cancer season and day five of Gemini Cancer Cusp week; it is the first day of summer! Happy Summer Solstice! As we welcome this summer solstice date, we are encouraged to greet the day, bask in the sun, and embrace our inner light and the abundance of fiery energy available to us. Are you ready to tap into your divine femininity and masculinity? Get ready, because I'm about to tell you the true summer solstice meaning, what this summer solstice 2022 means for you, and how to harness this June solstice energy.
What Is The Summer Solstice?
Also known as Midsummer, the June Solstice notes the second of four phases Earth makes on its annual journey around the Sun. Each phase in this cycle symbolizes significant points in the year, better known as the Spring (Vernal/March) Equinox, the Summer Solstice, the Fall (Autumn/September) Equinox, and the Winter (Hibernal/December) Solstice or Midwinter.
In contrast to the Winter Solstice, when the Earth's pole reaches its maximum tilt away from the sun, the Summer Solstice occurs when the Earth's pole is tilted toward the sun. It allows us to experience the sun at its highest or northernmost point in the sky at noon while blessing us with the longest day and shortest night of the year. The Summer Solstice date has varied between June 20th and June 22nd over the years, but no matter the day, it lets us know one of two things: it's Cancer Season, and for northern globetrotters, it's time to celebrate summer.
Speaking of celebrating, the June Solstice brings about a lot of festivities, but this time of year is about more than just warm weather, parties, and summer vacation. It's a time to rejoice in a full-circle moment.
The Meaning & Significance of The Summer Solstice
As the Summer Solstice grants us extra time under the sun's presence, it's not hard to link its full circle meaning to the Sun's circular shape, but that's not the reason for its meaning.
Though the Summer Solstice's meaning is most directly linked to the Spring Equinox, its overall meaning is a culmination of each season's role before. The Fall Season prompts us to take inventory of our physical and spiritual selves so that we can reflect on how to increase the fruits of our labor throughout the Winter Season and be encouraged to act accordingly toward those goals during the Spring Equinox. If the result of those actions matches our summer expectations, then we can have cause to celebrate the fruits of our labor on the Summer Solstice, and then the cycle begins again. So, essentially, the full-circle moment and abundance of parties is the universe's way of patting us on the back for a hard year's work and urging us to join the party! Now, let's talk about the specific meaning and significance of Summer Solstice 2022.
Because the Summer Solstice is within Gemini Cancer Cusp week and kicks off Cancer Season with singing your own praises for a job well done all year in the similar style of a Leo, every Summer Solstice is a blend of Leo, Gemini, and Cancerian energy. However, this Summer Solstice 2022 also features a third-quarter moon in Aries plus a heavy cardinal (Aries), mutable (Gemini and Pisces), water (Pisces), and earth (Taurus) energy. On this spirited day, we're not just honoring our inner light and soaking up extra sun rays; we're removing barriers that separate our physical and spiritual desires thus unifying them to indulge in a greater desire of becoming our fullest selves.
How to Harness The Summer Solstice Energy
To best harness the energy of this year's Summer Solstice, it is important to focus on its common themes: the sun (light, energy, height, circular shape, and color), celebration (of full-circle moments, gratitude, journey, expression, indulgence, and awakenings), community, and self. Read on to see which June Solstice theme applies to you and how to harness the Midsummer energy based on your sun sign.
Pisces Aries Cusp:

Self. Speak your truth. 
Aries:

Celebration. Double your pleasure and fun.
Aries Taurus Cusp:

Celebration. Wake up with the attitude of gratitude.
Taurus:

Self. Spoil yourself with your favorite things.
Taurus Gemini Cusp:

Sun. Speak positively over your life.
Gemini:

Self.

Write summertime wishes to elevate further.
Gemini Cancer Cusp:

Celebration. Meditate to embrace your growth.
Cancer:

Celebration. Find positives in your journey to heal.
Cancer Leo Cusp:

Self. See yourself. Acknowledge what makes you beautiful.
Leo:

Sun. Let your attitude lead you.
Leo Virgo Cusp:

Celebration.

Stand in your truth.
Virgo:

Celebration.

Let the pleasure in your heart be your guide.
Virgo Libra Cusp:

Self.

Believe in yourself.
Libra:

Community versus Self.

Decide what you want.
Libra Scorpio Cusp:

Celebration.

Don't be afraid to speak out.
Scorpio:

Celebration.

Finally! Go get what's yours.
Scorpio Sagittarius Cusp:

Self.

Shine as your true self.
Sagittarius:

Community.

Share your lessons to motivate others.
Sagittarius Capricorn Cusp:

Celebration.

Find motivation in what you've discovered.
Capricorn:

Sun.

Be, speak, and act positively.
Capricorn Aquarius Cusp:

Sun.

Smile no matter what and mean it.
Aquarius:

 Self.

Lead with hope and heart.
Aquarius Pisces Cusp:

Sun.

Follow your spirit and purpose.
Pisces:

Self.

Tap into your inner strength.
What an incredible way to kick off the summer! Are you ready for this? Scroll down to the comment section and let us know how you're going to celebrate the Summer Solstice. Are you going to wear a sunflower crown or put together a Summer Solstice party for your closest friends and family? Tell us how this blog post will help you make those plans.
Still unsure on how to make this Summer Solstice energy work for you? No worries! Contact me right now or another expert Astrologer here on PathForward, and we'd be happy to help. In the meantime, Happy Summer Solstice!
Share
Your

Thoughts

Drop a line, share your insight, and keep the convo going! Sign in or create an account to leave a comment on this content and more.
Comments