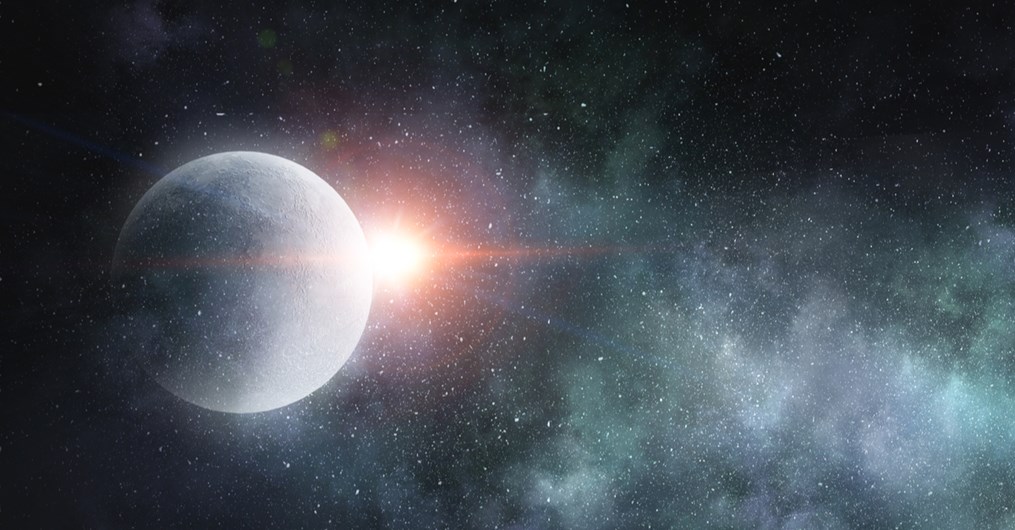 The Heavenly Bodies are Makin' Moves in 2021!
As we leave the year 2020 behind us, we are looking for sunnier days and a more positive outlook in the new year. Whew!
The planetary outlook for 2021 is one to really pay attention to so you can engage in the flow of energy that best supports you. We start the 2021 as Mars forms an uneasy conjunction with Uranus. A conjunction simply means coming together at the same point in the sky, or another way to say it is - located within 0 degrees of each other on the zodiac wheel. Mercury goes into retrograde Jan 30 – Feb 20. Retrograde refers to a planet appearing to go backward in its orbit, as viewed from earth, though this is just an optical illusion. During this period of time, we can and should focus on getting deeply grounded and accepting/surrendering to where we are geographically, emotionally, spiritually and more. It is also a great time to tidy up and organize our homes.
Also, 2021 will experience the Great Conjunction: Jupiter and Saturn in Aquarius. There will be a noticeable impact from Aquarius energy this year as Jupiter and Saturn conjunct in air-sign Aquarius. This is very significant in astrology because this hasn't happened since the early 1400's. Like the Sun and Moon interactions on the New Moon, when two planets conjunct they begin a new phase. This period for Jupiter and Saturn will shine a bright light on community and social responsibility. Jupiter and Saturn, and soon Pluto in Aquarius, draw our attention to think globally with 'we are one' mentality, yet we will do well to act locally. Followed by this in March, as Venus conjuncts Neptune, we are called back to our heart – making this a great time to focus on relationships and creativity.
Venus and Mars are now working together after spending most of 2020 in retrograded - Yikes! As I'm sure you noticed, 2020 was a year of major wakeup calls and backtracking. The planet of relationships (Venus) and the planet of action (Mars) will not retrograde in 2021, which means smoother sailing ahead. Yay!
Not only will Venus and Mars move forward, but they will also come together in Leo. This conjunction will occur from the end of June 2021 through July 2021. This experience is more of a re-connection of feminine and masculine energy, which will impact our lives from the inside/our soul (being) and on the outside/living our lives (doing). This is an ideal time for investing in growing your harmonious relationships, expanding your creativity, and adding more genuine fun to your life.
Every summer brings retrogrades, and 2021 brings quite a lineup: Pluto turns retrograde April 27, Saturn on May 23, Jupiter on June 20, Neptune on June 25, and Uranus on August 19. Mercury retrogrades will occur January 30–February 20, May 29–June 22, and September 26–October 18. During these retrogrades, focus more deeply on grounding your energy to the core of the earth (wrapping it for stability) multiple times throughout your day, connecting with nature and what is important to you, and reviewing where you are in the year. Also, invest time in problem-solving, making adjustments and reaching for attainable and sustainable actions steps that will move you forward on your path.
Eclipses bring opportunities for change and alignment. They occur when the sun, the moon, and Earth line up and, in many ways, they help us learn lessons individually and collectively for our planet. A lunar eclipse in Sagittarius on May 26, and a solar eclipse in Gemini on June 10, highlight a very good time to celebrate true diversity and tune into a variety of voices and perspectives - a time for sharing and deep listening. Sagittarius is about expansion, potential, and what looks most likely. But these things are only possible if we trust and truly believe them - expecting them to happen.
This year is shaped by the heavenly bodies to be a very good one. It may have a rough start, but you can choose to live in the high-vibration energy, following your dreams and aspirations while you overcome challenges as you continue to learn, grow and expand. As you surround yourself with the people, places and opportunities that support you, you will be able to see your life from a broader perspective and handle bumps in the road with more confidence and speed. Invest your time, effort and energy only in what helps you - instead of what holds you back and slows you down.
And when in doubt, speak with one of the gifted Psychics on PathForward (like yours truly!) to help you uncover all the twists and turns on your path through 2021. Enjoy!

"Need additional clarity? I'll show you the bigger picture. Need healing? You'll love my Reiki and energy healing sessions."
- Psychic Christine x4063
Share
Your

Thoughts

Drop a line, share your insight, and keep the convo going! Sign in or create an account to leave a comment on this content and more.
Comments