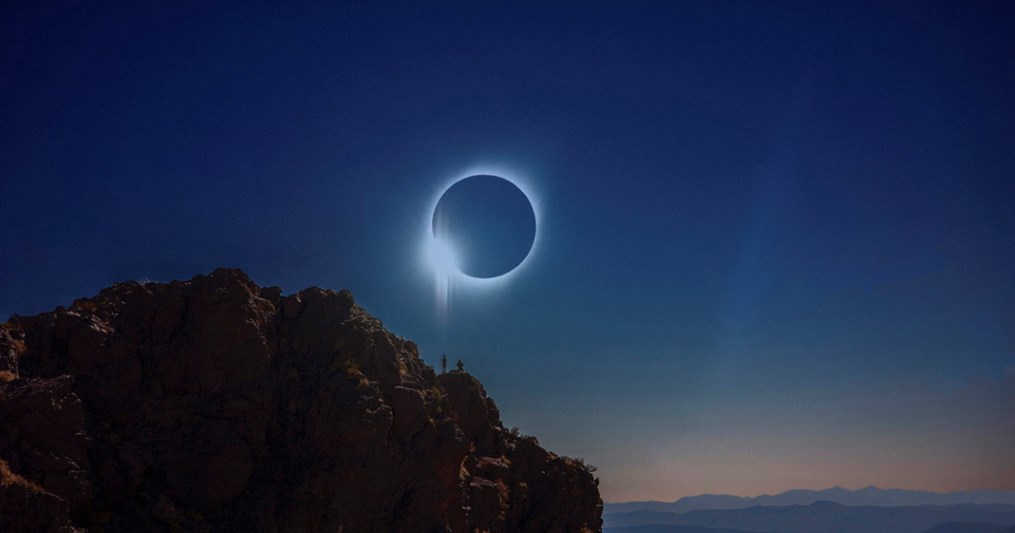 Eclipses are just the start of what's set to come in 2021.
Even if 2021 seems far away right now, it'll be here before you know it. Astrology can give insight into what the coming year has in store. Look to the zodiac and star signs for a 2021 preview.
In Aquarius, Jupiter and Saturn Conjunct
2021 starts off as Jupiter and Saturn conjunct in Aquarius. At the end of 2020 and into the early part of the year, these two planets of social consciousness begin a new chapter in the Aquarian ideal of social responsibility and community. But Aquarius can also inspire stubbornness, and fanatical folks out there could start conflicts around things like politics and religion.
Mars Conjuncts Uranus and Squares Jupiter
The metamorphosis of the new year kicks into high gear as Mars conjuncts Uranus and squares Jupiter from January 20-23. Something about that sound familiar? Yep, the presidential inauguration is set for January 20, 2021. The motivation of Mars comes together in an uncooperative but exciting conjunction with Uranus, known for making change.
Hello, Mercury Retrograde
Mercury Retrograde follows fast on the heels of the conjunction and squaring. The period between January 30 and February 20 gives us a chance to reorganize and catch up after a tumultuous start to the year.
Mercury retrograde has a reputation for messing with everything from communication to business and more. If you think Mercury retrograde is the absolute worst, mark down the dates it comes this year:
January 30-February 20.
May 29-June 22.
September 26-October 18.
Mercury Enters Aquarius
Now, deep breath. February comes to a close with Mercury entering Aquarius, making this a time to look out for the needs of people you care about while staying wary of becoming farsighted. Checking your horoscope can give you the insight you need.
An April of Adventure
There's a lot to deal with as the calendar flips into April. The rebirth of spring couples with Venus conjuncting with Uranus to create a time ripe for new relationships. Near the end of the month, Venus squares Saturn while Pluto retrogrades. That could spell relationship or even political trouble.
Lunar and Solar Eclipses
First comes the May 26 lunar eclipse in Sagittarius, followed by the June 10 solar eclipse in Gemini. It's a time to celebrate various perspectives and voices, so find a way to step outside your comfort zone.
A Spring and Summer of Retrogrades
This season comes with retrogrades every year, but 2021 boasts quite the lineup:
April 27: Pluto.
May 23: Saturn.
June 20: Jupiter.
June 25: Neptune.
August 19: Uranus.
Look at the star chart for retrogrades to remind yourself when you'll need to hold your ground. Yeah, the warm weather will have you eager to make plans, but take some time to reflect and fix mistakes instead of using these periods to push plans too hard.
Mars Enters Sagittarius, Venus Conjuncts Pluto
2021 moves to a close with Mars entering Sagittarius and Venus conjuncting Pluto on December 13. The dual moves usher in a season of forgiveness and travel, either in body or spirit.
The upcoming year comes packed with plenty of astronomical events. Speak to a PathForward astrologist to see how these events will affect you.
Share
Your

Thoughts

Drop a line, share your insight, and keep the convo going! Sign in or create an account to leave a comment on this content and more.
Comments