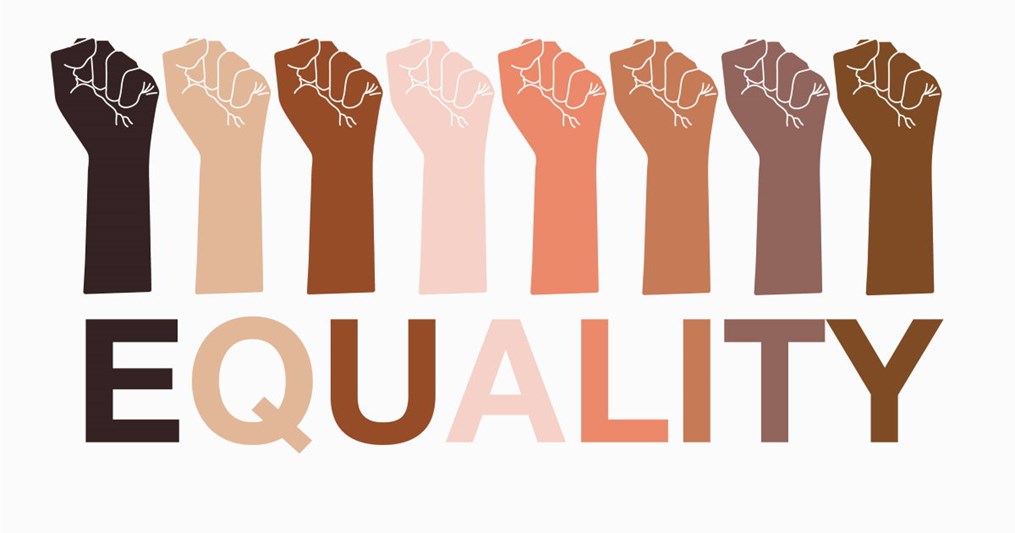 Black history is characterized by movements that advocate for freedom and equality of all people.
The history of America would be incomplete without Black history. With the passing of time, social justice movements and organizations have sprung up to continue the work started by pioneers such as Rev. Dr. Martin Luther King Jr., Sojourner Truth, and Rep. John Lewis. When future generations inquire about the past, they will learn about these key figures. Let's take a look at the influential African Americans behind modern day movements and the work they've done to create an equitable society.
Politics and Governance
Governments across the country have witnessed greater inclusion of Black folks and people of color in elected offices than ever before. Not only that, more Black women have gained access into Congress thanks to voter-sensitization movements in various areas of the country.
Stacey Abrams
When the honor roll is called, one woman will stand out — Stacey Abrams of Georgia. Apart from becoming the first Black woman to be nominated on a gubernatorial ticket, she is the founder of Fair Fight, an organization that educates voters about their rights and encourages them to exercise those rights.
During this election cycle, Fair Fight:
Registered over 800,000 voters, 49% of whom were people of color.
Raised $32 million to donate to Democratic campaigns all across the country.
Ms. Abrams may not have won the Georgia governorship seat in 2018, but her consistency has helped to elect America's first female and African-American vice-president.
Maxine Waters
"Reclaiming my time" became a social media meme after a video of Rep. Maxine Waters using the phrase during a House Financial Services Committee hearing surfaced in 2017. Her utterance of those three words, and her person, became a symbol of Black people — especially women — reclaiming their power and agency.
Rep. Maxine Waters has been around since the '90s when she was first elected to the House of Representatives. Back then, she famously interrupted a colleague during what she found to be his harsh questioning of a witness during the Whitewater hearing.
As Chair of the House Financial Services Committee, the first woman and African-American to attain the position, Maxine Waters has made it her mission to regulate the actions of the banking industry. She has championed efforts to keep American families in their homes by reducing foreclosures. In addition, she continues to provide opportunities for small businesses to grow and access government funding.
The "Squad"
Representation is a key factor in political participation, and young Black people, women especially, can see themselves in Alexandria Ocasio-Cortez, Ilhan Omar, Ayanna Pressley, and Rashida Tlaib. This vibrant group of women challenge the establishment and have become a symbol of what it means to be young, Black, and courageous. The Squad's mission is simple: to build a just and equitable world for all people. They support bold policy agendas and often swim against the tide in Washington.
Of the four women, Ayanna Pressley has the most experience, having been involved in local Boston politics since 2009. She is especially noteworthy for:
Being the first person (and woman) of color in the history of the Commonwealth of Massachusetts to be elected to Congress.
Being the first woman of color to serve on the Boston City Council.
Kamala Harris
Any mention of powerful Black voices in 2020 would be incomplete without a look into the work of Kamala Harris. She most recently made history as the first woman of African-American and Asian-American descent to be elected into the office of vice-president. Prior to that, she was the first woman and first person of African-American and Asian-American descent to become the Attorney General of California — a woman of many firsts!
Ms. Harris' legacy includes the Homeowner Bill of Rights, which protects homeowners against aggressive foreclosure tactics in California. She secured hundreds of millions of dollars for borrowers and recovered similar amounts for state pensions. Her work on criminal justice reform is also worthy of note.
Civil Society
With high rates of violence and police brutality against Black people, income inequality due to unequal access to opportunities, and systemic racism, the civil rights movement continues. 2020 will be remembered as the year in which Black people within and outside America protested injustice and prejudice against African-Americans. These are the people and organizations who spearheaded the movement.
Black Lives Matter
The Black Lives Matter (BLM) Network is a decentralized nonviolent movement formed by Alicia Garza, Opal Tometi, and Patrisse Cullors in the wake of George Zimmerman's acquittal in the murder of 17-year-old Trayvon Martin. Social media was awash with tweets tagged #BlackLivesMatter. After the 2014 police killings of Eric Garner and Michael Brown, the movement took to the streets to protest the police brutality.
The #BLM movement gained national attention again after the death of George Floyd. With coordinated protests involving an estimated 26 million people, the #BLM movement may be America's largest civil society action yet. The network has over 20 chapters across the country advocating for a defunded police force and an alternative structure for emergency response.
Tarana Burke
Tarana Burke holds a special place in the history of the Black community in modern America. Although her work focuses on protecting and empowering Black women and girls, she has succeeded in giving women from all parts of the world a voice through the #MeToo movement.
Tarana Burke started #MeToo in 2006 to encourage women to break the silence on sexual abuse and violence. The movement gained more traction in 2017 following allegations against film producer Harvey Weinstein. Her work has inspired similar movements across the world including:
#ChurchToo.
#MosqueMeToo, which was popular amongst female pilgrims to Mecca.
#ArewaMeToo, which specifically targets sexual abuse in Nigeria's ultra-conservative and religious northern region.
Tarana Burke was recognized as a Time Person of Year in 2017. She continues to work with young Black girls through her non-profit Just Be, and is the Director of Girls for Gender Equity, a Brooklyn-based non-profit that creates opportunities for women to become independent members of society.
Educate yourself about Black movements and the inspirational Black men and women who drive them so you can do your part to contribute to the strides being made in our communities.
Share
Your

Thoughts

Drop a line, share your insight, and keep the convo going! Sign in or create an account to leave a comment on this content and more.
Comments