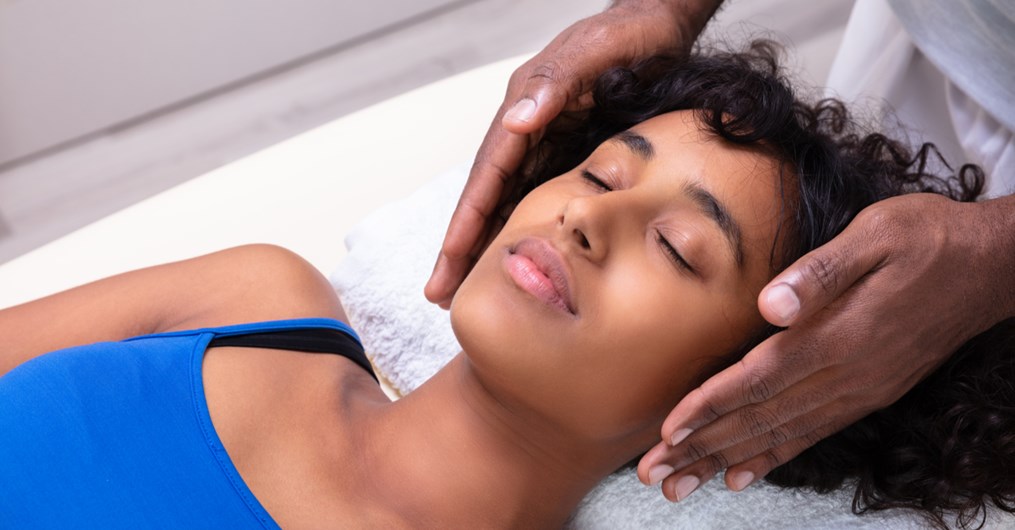 Energy Healing, Tarot Cards, Reiki, Mediumship... it's all part of the Psychic Experience!
"My shadow side is where all of my truth lies" was written in my tarot journal this past summer. 
As a Black woman, I was still unfurling from the trauma of 2020's summer of racial violence while unpacking the areas of my life where I was ghosting myself when I wrote those words. All of my questions and righteous anger required spiritual work. And I was ready to embrace it. 
However, now I turn the question over to you, do you agree that your shadow side is where your truth lies?
Beware the Shadow Side
If you're feeling somewhat unclear on what I mean by shadow side, in short, it is referring to the parts of ourselves that we are afraid to confront and explore. Our shadow side is the part of us that harbors jealousy, self-sabotages, struggles to set boundaries, stays in toxic cycles, struggles to move forward in life, and keeps us from stepping into our highest selves. 
To explore a deeper part of ourselves can be intimidating and, in all honesty, a bit frightening. What's lurking beneath our soul's surface is a question I ask myself often. 
Are we intertwined with our past lives, living out generational trauma, connecting with the recently transitioned, or a combination of all three? I firmly believe that all can play a role in our spiritual connections and relationship with the world around us (our shadow self included). 
In my pursuit of understanding my intuitive nature, healing my deepest wounds, and understanding my shadow side, I decided to embrace the psychic experience. 
My First Psychic Reading
My first foray into the metaphysical practices came in the form of a reading by a psychic Medium. I lost my mother some years ago, and my connection to her was having a firm hold on me when I decided to finally connect with a Medium through the referral of a trusted friend. Through my mother communicating with this Medium, I began to finally have the courage to take my career as a writer more seriously.
The Medium also shared that my mother wanted me to move back to Texas to begin the next chapter of my career (my mother was always my #1 fan). Literally, three weeks later, I accepted a position to move back to Texas to work on a feature film's script. 
Learning Tarot
After my positive experience with the Medium, I began to learn tarot and do readings on myself and my sister. This practice has dramatically helped me enhance my own intuitive abilities and understand my shadow side on a deeper level.
I now use tarot as a part of my journaling practice as well. I pull a card and write out how the card's message connects to my life at the moment. Embracing the psychic energy of tarot has been a transformative part of my journey in this lifetime, mind, body, and soul. 
Reaching out with Reiki
I would be remiss if I didn't share the breakthroughs I've experienced with reiki healings by the same intuitive healer that performed my first Medium reading. The energy clearing in my spirit from those readings has increased my overall sense of inner peace. 
My Psychic Awakening
Before my first psychic reading, I began getting spiritual life coaching from the lightworker who would eventually serve as my trusted psychic advisor. Her life coaching led me to dive deeper into my affinity for nature as a way to heal buried childhood wounds. Her guidance has also led me to break more toxic cycles and embrace my divine gifts as an intuitive writer and hobbyist herbalist. 
I'll never forget the first time I agreed to an actual psychic reading with her. I was finally ready to see what the present was more clearly, guiding me to feel more confident about my future. However, to my surprise, she shared more about my most recent past life, my womb story (when I was in my mother's womb), and the baby boy my mother miscarried before conceiving me. Those answers rocked me to my core. But they also shaped how I could see my future. I gained tremendous clarity about my life's story and will forever be grateful for that connection with a psychic. 
Since that day, I've had more psychic readings, but that first one split me open in the areas that my soul needed it most. It was by far the best psychic reading I've had to date. 
Start YOUR Psychic Story
Now, I know what you're thinking. "That was your story. How can I be sure that psychics are real?" 
The best way to become a believer in psychics is to simply take the leap and treat yourself to a psychic reading. Deciding to connect with a trusted psychic advisor and then taking the time to see how their energy resonates with yours is truly the only way to know if you believe in the power of psychics. 
If you are still on the fence if connecting with a psychic advisor is in your best interest, here are a few questions to ask a psychic before a reading: 
● How long have you been a psychic reader?
● Do you share unfortunate events that you see in my future? 
● What is the number one thing that people come to you for as a psychic? 
Those questions should allow you to gain clarity and confidence from a psychic before your first reading. If you are naturally at ease with their energy and feel a sense of authenticity from them, then it's definitely worthwhile to proceed. 
PathForward offers online psychic readings with the most trusted spiritual advisors found on the web. They are highly vetted and 5-star rated Psychics that are ready to help you explore your shadow side and see your present as clearly as possible so you can make decisions to best serve your highest good in the future. 
When you sign up for a psychic reading here at PathForward, it is only $1 per minute for 10, 20, and 30-minute readings. Plus, you get 3 FREE minutes. Click HERE to get started. 
With that kind of deal, it's worth throwing caution to the wind, connecting with one of our trusted psychic advisors, and getting your first reading TODAY. 
I sincerely hope you decide to embrace the psychic experience as the year is rapidly coming to a close. You deserve the answers to the questions that you are seeking :-) 
Until next month, take DEEP care! 
With Love, 
CJ Johnson 

"I'm a writer with a fascination for plant medicine and a passion for social justice, spirituality, and holistic wellness. Tarot journaling and chocolate donuts keep me balanced. I'm based in Texas and dream of living near a salty ocean with my ancestors to keep me company."- CJ Johnson
Share
Your

Thoughts

Drop a line, share your insight, and keep the convo going! Sign in or create an account to leave a comment on this content and more.
Comments