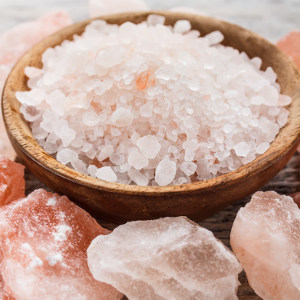 A basket of crystals is great for even the most conservative office.
If you work in a conservative office that is not supportive of the power of crystals, strategically placing the correct crystals near you can raise your vibration frequency for better success at work while not violating office policy. Different stones have different powers. An online psychic can help you choose the correct crystals for maximum benefit at your workplace based on the type of work you perform and your greatest strengths and weaknesses.
Most offices will allow you to have a few decorative pieces around your workstation. You can easily disguise crystals in baskets on your desk. Here are some ideas of how you can use crystals in your workplace to promote productivity, success, luck, and money.
Communicate Ideas with Courage and Clarity for Better Success
Communication stones for verbal and written communication are found mostly in light blue and blue-green stones. Amazonite will provide courage when you are afraid to convey a new idea while blue lace agate provides the diplomacy needed when speaking up about an idea you have held onto for a while.
For expression of ideas, aqua aura is a perfect companion with turquoise. The aqua aura will help you get your idea across while turquoise will inspire others to help through stimulating your clarity and expression of enthusiasm for the project. To receive the greatest benefit of turquoise, wear it around your neck.
Giving Energy to Others
Co-workers who are not familiar with the power of crystals will want to touch and hold your stones. Create an inexpensive basket of crystals that lets co-workers take crystal power with them to spread Zen throughout the office. Rose quartz, tiger eye, citrine, and hematite are common, inexpensive stones that will spread needed energy around the office for positive vibrations. The more everyone can focus and redirect negative energy, the more successful the business will become.
Citrine
Citrine attracts abundance. Place one near money to encourage making money. It is an inexpensive stone that is pretty and not only attracts abundance but stimulates focus and intellect for more creativity. Success comes from thinking outside of the box.
Moonstone
Moonstone enhances your intuition, and a sharp intuition provides clarity in your work. You can read people better and solve problems with more ease. These stones bring good fortune to those who use its energy.
Rose Quartz
Rose quartz is the perfect pick-me-up for someone with low self-esteem. Once you use the crystals power and believe in yourself, nothing can stop you. Hold one in your pocket before a presentation for better flow and projection.
Tiger Eye
For grounding and balance in the world of business, tiger eye is a big ally. The stone helps to focus and understand situations better while keeping not losing sight of goals. Tiger's eye can bring wealth and is a great stone for any type of work or business.
Phone a psychic to discuss which elements are best for harmony and success in your workplace. Choosing the right crystal can bring wealth and success naturally.
Share
Your

Thoughts

Drop a line, share your insight, and keep the convo going! Sign in or create an account to leave a comment on this content and more.
Comments