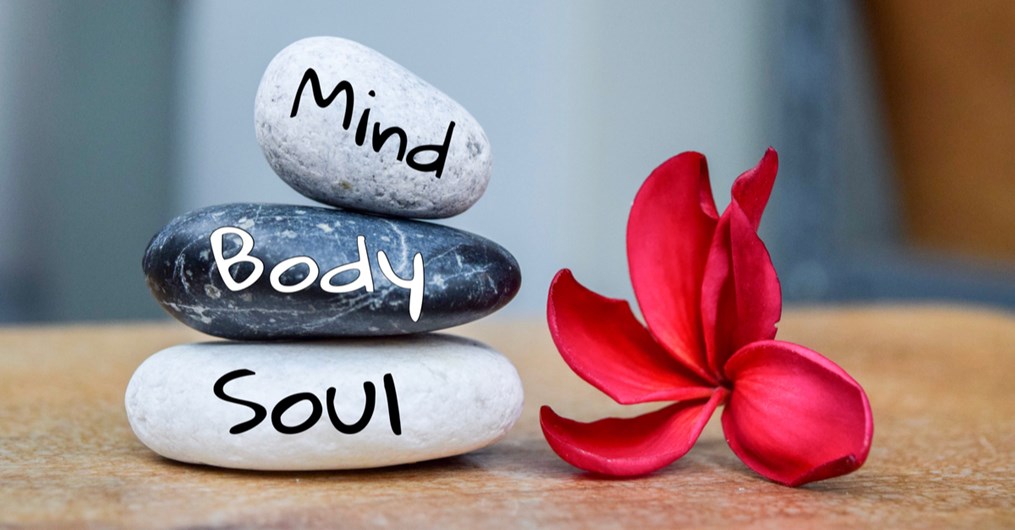 Holistic Wellness resides at the intersect of the mind, body and spirit.
Choosing a holistic approach to your wellness means tuning in to and trusting what your body, mind, and spirit is truly sharing with you. The magic is in learning a new way to 'hear' by listening with your heart and soul instead of your ears.
As a Psychic, I read your energy and share with you my insights. I am professionally trained and experienced in reading energy and have been working in this field for more than a decade and during that time have developed many tools to help interpret your energy. The methods I use are not new, but they are becoming more and more widely accepted as our increasingly upside-down world pushes more and more of us to find alternative methods of finding calm, peace and yes, even wellness.
We are all being pushed and pulled these days to extreme levels and are universally seeking a sense of safety and comfort. But in this new world, we need to learn new ways to create safety and mental wellness for ourselves – and that starts with grounding your energy.
But does the idea of 'grounding' or 'centering' even make sense to you? Does it feel like an oversimplification? And what does it really mean anyway? While it is different for all of us, allow me to share my story about how I learned to turn inward to find holistic guidance.
When I was younger, I thought that what I learned from those around me, my education, and the media represented ALL I needed to know in this life. LOL, right?
But then I got sick. Really sick.
The emotional floor dropped out beneath me, and all the rules changed. I learned over time that my peers, my education, my media – they had all failed to prepare me for this. In fact, I found that I got better guidance when I went within myself to find help. I did not know how to navigate this internal terrain at first, and I took the very long, twisting, bumpy and shadowed path for many years without knowing where it was leading me. I learned a lot along the way and had many mentors, guides, teachers, and leaders to help guide me.
And now, I am accepting and allowing of my path to be guided. I'm asking you to allow me to assist you in same way I was assisted so you do not have to take the same long, drawn-out path that I took.
Do not overthink this. I have lots of insights and wisdom, all you have to do is find the tools that resonate the best with you. Start here —
Dial down the drama and stress in everyday life
Create inner calm using mindful breathing
Realize you are much more than just your human body and corporeal form
Acknowledge you are a combination of the mind, body and spirit
Go with the flow instead of resisting from lack of control and fear
Be and honor your true essence, soul and inner wise-one
A big part of the Holistic experience is to show up with an open heart and mind and to allow inside you the many opportunities to find relief and comfort that exist - often simply through viewing yourself as more than just a physical body with a mind. We are all of us an energy being whose every elements are interconnected. We are being invited to approach life from a whole-self, holistic perspective and we should embrace this opportunity.
Start with these ideas and see where you path takes you. Be open to new things, trust what feels right for you, and pass by anything that does not measure up. Pay attention to the things that really ring true for you and light you up inside. And if you need some additional ideas, consider the following…
Holistic tools to deepen your journey… 
Deep Belly Breathing 
Grounding your Energy
Mindful Walking 
Journaling
Scheduling Sacred Time for You
Soul Enriching Music or Sounds: Singing bowls, hum, chant, hand claps, stomp, drumbeat…
Audio (or Written) Books on Topics that Call to You
Courses to More Deeply Explore your Interests
Online Groups for Connecting with Like-Minded Souls
Deepening your Experience with Chakras, Aura, Reiki
Using Essential Oils and Crystals
Shamanic Practices
Mediation and Mindfulness
Tarot and Oracle Cards
Connecting with Nature and Animals
Mantras, Mudras and Manifestations
Creating a Personal Altar
Move your Body: Stretch, Yoga, Pilates, Ballet, Climb, Hike, Jiu Jitsu…
Express your Creativity
Astrology, Astronomy, the Moon, Sun and the Solar System
Just Be You!
Life is beautiful — if you focus on your blessings with gratitude and positive expectation. Stop hiding and denying what you really want in life. Now is the time to choose to live the life of your dreams. Believe you can have it - and that is more than half the battle right there! I'm looking forward to working with you and shining a compassionate and loving light on what is calling to you. Let's talk soon.

"Need additional clarity? I'll show you the bigger picture. Need healing? You'll love my Reiki and energy healing sessions."
- Psychic Christine x4063
Share
Your

Thoughts

Drop a line, share your insight, and keep the convo going! Sign in or create an account to leave a comment on this content and more.
Comments