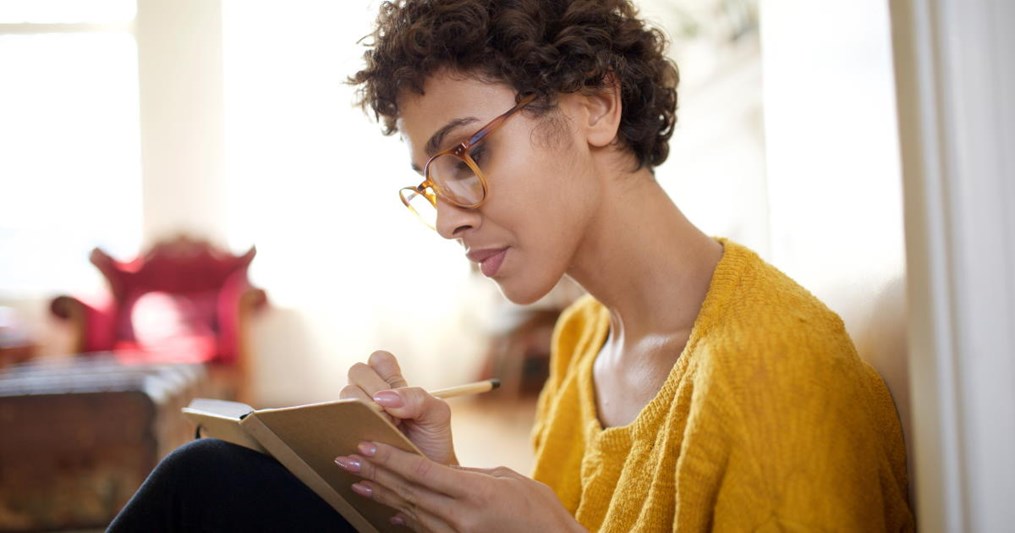 Sneak in a few minutes of me-time to start your journaling practice.
Beyond simply tracking your days, journaling comes with a whole slew of benefits when you make it an everyday practice. Success starts with identifying your intentions, after all, and sitting down to write (or speak) your goals helps you determine the pathway to achieving them.
Journaling also prompts mindfulness, sparks creativity, and offers a vehicle for spiritual healing. When you use your journal to record your psychic readings, it provides a useful tool for setting intentions and planning for future readings. All in all, journaling gives you a daily practice to achieve personal growth. Even when we have the best intentions, though, finding time to focus on ourselves can sometimes feel like a struggle. So, here are five journaling styles to try out for any type of lifestyle.
Bullet Journals
Look, we get it. If you're a busy working mom (or really anyone who doesn't have a lot of extra me-time on their hands), journaling might not make it to the top of your to-do list. However, you don't need to spend tons of time on this act of self-care to reap the benefits journaling offers.
If you love tracking goals, and making to-lists, then grab a pen and paper! With a bullet journal, all you gotta' do is create an ongoing table of contents using colors, lines, or symbols so you can quickly glance at what you have on your pages. Organization is key, but remember, this is your journal and your system can be as simple or as complicated as you wish.
Line-a-Day Journals
A line-a-day journal is another easy option for aspiring journalers lacking in downtime. You just put down a sentence, two at most, each day about what you did. You'll still get to track your growth and set intentions but without the major time commitment that, let's face it, can be difficult to achieve in today's busy world.
Traditional Journals
Find that old-school "Dear Diary" feel of a journal alluring? Traditional journaling may be the way to go. You can make entries as long or short as you need, even skipping days here and there if you want. Just put that pen to paper and get writing without worrying about sticking to a structure. Let your thoughts flow.
Video Journals
Maybe you want the flow of a traditional journal, but you're looking for a different structure than traditional pen and paper. Tech-savvy millennials can get into video journals. Instead of writing, you'll record yourself, just like a personal vlog! Still, you'll get the same benefits out of this journaling style — even if you never pick up an actual paper notebook.
Project Journals
Career-focused folks will love the concept of project journals. You'll keep a journal that covers projects you work on, recording the actions you take and the results you get. This journaling style is well-suited to anyone who loves data and projects since you get to review and then improve everything you work on.
If you're not sure how to organize your thoughts, psychic advice from a PathForward psychic can help you get started.
Share
Your

Thoughts

Drop a line, share your insight, and keep the convo going! Sign in or create an account to leave a comment on this content and more.
Comments