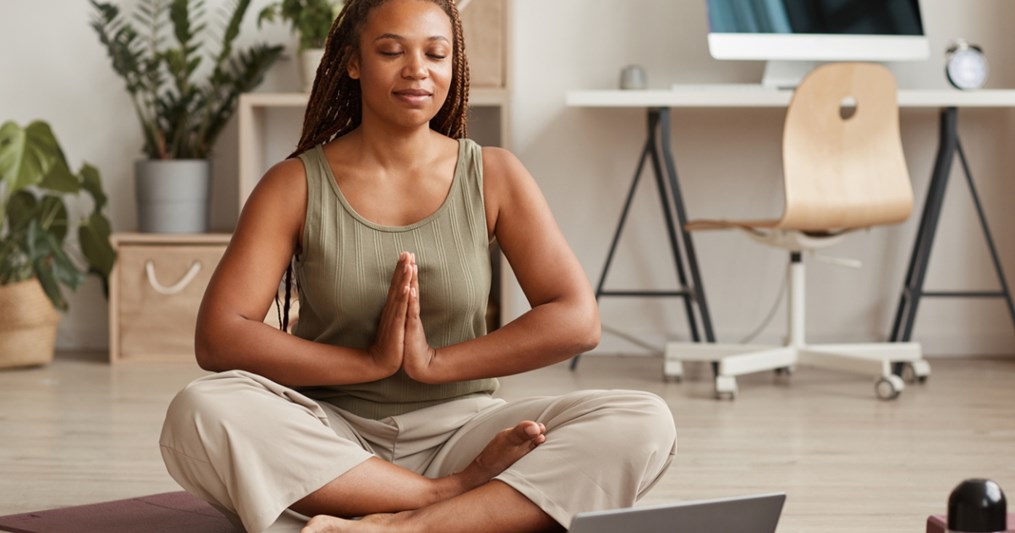 Tap into your spiritual side and expand your horizons by learning a new skill this New Year.
The New Year marks an ideal time to expand your horizons and develop a new practice or skill. As the pages of the calendar flip, you might feel energized to finally tackle that challenge you've had on your wish list for ages. Many people consider the start of the year as a signal for a new beginning, offering the opportunity for a fresh start with a clean slate.
Why Learn Something New in the New Year?
That click of the celestial calendar is the ideal time to tap into your spiritual side. Overall, learning something new comes with a wide range of benefits. Some benefits of learning something new include the following:
Boosting mental well-being: When you keep feeding your mind new knowledge and skills, you'll foster feelings of accomplishment and purpose. This helps develop enhanced confidence and allows you to better appreciate your worth.
Connecting with new people: If you're looking to make new friends, learning something new can lead you there by connecting you with like-minded folks on a similar journey.
Discovering new passions: Sticking to your comfort zone can seem cozy, but it can also keep you from growing. Learning something new gets you out of your routine and expands your horizons.
Improving your brain function: Research hints that continuing to learn throughout your life may help improve memory and brain health thanks to the mental effort and concentration that challenging your mind requires.
Becoming more adaptable: By staying curious and open to new experiences, you'll get better and better at adapting overall.
Pushing away boredom: The best cure for boredom? Keeping your mind engaged and active, which learning new skills does in droves.
You'll only amplify the benefits learning brings when you dedicate your energy to spiritual skills.
How Can You Learn a New Spiritual Skill for the New Year?
As you get older, you may find it harder and harder to change your ingrained habits and add some new skills to your personal toolbox. You're also not alone if staring down at your resolutions list is as far as you ever get. If you're afraid that come February 1, that list will already be tucked deep in the back of a drawer, here are some tips for successfully learning new skills:
Find your motivation: Learning without the need to pass a test at the end means less pressure, so it's all about intrinsic interest. Set your mind to learning something you actually WANT to learn to keep up your motivation.
Analyze your interests: Seriously think about what you already like doing, and then figure out why you enjoy these things. You'll give yourself even more insight as you look for ways to stay motivated and expand your learning.
Challenge yourself to growth: Learning something new can offer the type of challenge that makes you happier when you ultimately succeed. Honing in on a growth mindset creates the environment for successful learning in adulthood.
Speaking with an Intuitive Psychic can help you figure out what interests and motivates you in all the best ways. If a spiritual skill checks these boxes for you, then it's time to dive in. Here's how beginners can break into some spiritual practices:
Tarot
It's possible to learn tarot right here, right now. No experience is necessary. First, understand the basics so you can find a deck that's right for you. Tarot decks include 78 cards: 22 Major Arcana cards representing the spiritual and karmic lessons of life and 56 Minor Arcana cards representing daily life trials and tribulations. Next, explore the traditional meanings, symbolism, and associations of the cards. Make it a practice to draw a card every day. Using the cards to access your intuition is the most powerful way beginners can delve into the world of tarot.
Reiki
Reiki is a healing therapy created more than a century ago by a Japanese Buddhist. The practice is based on the simple principle that everyone is guided by an invisible life force that controls emotional, mental, and physical well-being. Free-flowing energy helps us tap into our power, but blockages mean suboptimal functioning. Anyone can learn Reiki — you don't need any special background to sign up for training. One of the practice's hallmarks is simplicity, so you can learn Reiki in a few training sessions, typically in group classes.
Energy Work and Cleansing
Energy work is a method of healing that draws on maintaining your spiritual hygiene through cleansing practices that deal with intangible concepts like energy and vibrations. Reiki falls into this general category but is not the only energy work you can explore. To learn energy work, you'll first want to identify the area you want to know about. In addition to Reiki, possibilities include aura cleansing, smudging, crystal healing, and somatic healing. There's something for any skill level and time commitment, from crystal starter kits to in-depth classes.
Yoga
Yoga offers both spiritual and physical benefits, a popular practice that combines meditation, movement, and breathing. Yoga may help you manage stress, improve your mood, ease anxiety and depression, enhance your flexibility, balance, and coordination — the list goes on and on. And you don't have to be intimidated to learn yoga, even if you can't tell a child's pose from a downward dog. You'll find a wide range of yoga-101-level classes, both online and in-person, so you can easily find a yoga practice suited to your style and needs.
Meditation
If you want to reduce stress and increase mindfulness, you want to learn to meditate. Beginners have a wealth of ways to dive into this spiritual skill. In-person classes, online guides, and even meditation apps make it easy to build meditation into your daily routine.
You can jump-start your New Year by starting on the path to learning a new spiritual skill. Talk to a Psychic today at PathForward to learn what practice might be best for you.
Share
Your

Thoughts

Drop a line, share your insight, and keep the convo going! Sign in or create an account to leave a comment on this content and more.
Comments