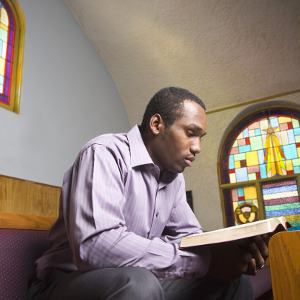 Everyone is welcome at a spiritualist church
Spiritualist churches are run by spiritualist mediums. While there are some similarities to traditional religious church services, spiritualist churches bear many differences as well. If you're thinking about attending a spiritualist church but you're not sure what the experience will be like, the following will give you an idea of what to expect.
Service Begins With Hymns and Healing
Like traditional church services, a spiritualist church will begin the service with singing hymns. These hymns are a combination of traditional songs and more modern songs. Next, the service moves on to a call for healing. The church has a healing list for people who need spiritual, emotional, mental, or physical healing. You can add your own name to the list or add the name of anyone you know who needs healing. Once the list is read, the spiritualist medium asks all the members to focus their thoughts and send healing to those who need it.
The Spiritualist Medium Receives Messages
After the call for healing, the spiritualist medium will move on to psychic medium readings. First, the medium will read a short passage or text related to spiritualism or daily life. After that, the medium will convey any messages he or she receives from the other side. These communications are completely by chance. Therefore, you may or may not receive a message on your first visit.
Groups Work on Their Own Clairvoyance
After the spiritualist medium has passed on the messages to the people in the congregation, the group will get together in a circle to work on their own clairvoyant skills. Even if you feel you have no skills, you are welcome to take part in this circle. The group leader will guide the group in meditation and encourage anyone who picks up any messages or visions to share them with the group.
Church Meets Multiple Times a Week
Like other churches, the main service at the spiritualist church is usually held on Sundays. There are also other events held at the church throughout the week, too. For example, development groups, which work on developing clairvoyant readers, may meet one night a week. Additionally, healing groups, which focus on developing healing thoughts and learning how to use them, may meet on another night. Each church follows its own schedule and this can vary from church to church.
You Don't Have to Be a Member to Attend
Not only do you not have to be a member of the church to attend its services, you don't have to be a medium to attend, either. Spiritualist churches are open to everybody, and most members actually aren't mediums. When you attend a service you won't be asked if you're a member and you won't be pressured to join.
In the end, most services are about an hour and a half long and will end with quiet time to reflect before the members break for tea or coffee. With these ideas in mind, you'll know what to expect on your first visit to a spiritualist church.
Share
Your

Thoughts

Drop a line, share your insight, and keep the convo going! Sign in or create an account to leave a comment on this content and more.
Comments