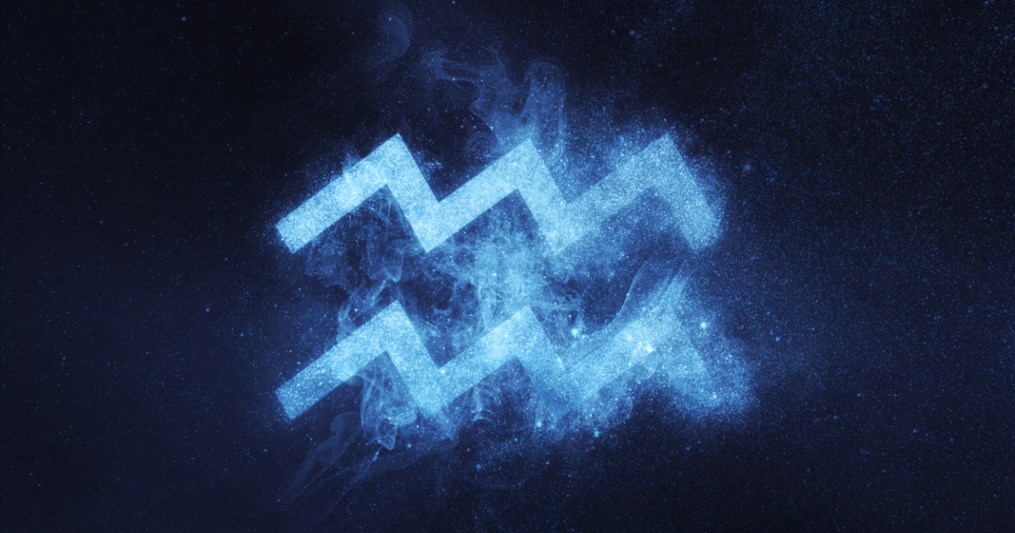 Creative and free-spirited, community-focused and optimistic; Harry Styles' Star Sign makes him the ultimate Aquarius.
Aquarius: Star sign of creativity, optimism, and an undoubtedly free spirit. You can recognize an Aquarius anywhere thanks to their unique fashion sense and commitment to progressive ideals. So it should come as no surprise that Harry Styles is an Aquarius. Harry makes headlines with his creative work and eccentric style. He's brimming with Aquarian energy, and a deep dive into Harry Styles' star sign shows how this translates into his one-of-a-kind personality. Learn more about this Aquarius celebrity and how the Zodiac impacted his trajectory toward success, then speak with a Psychic Astrologer about your own star sign's traits.
Harry Styles' Zodiac Sign
You can define just about any Aquarian you meet as a rebel at heart. Not only do Aquarians not mesh with authority figures, but they also don't work well within institutions representing tradition and convention. That's because folks with the Aquarius star sign are fundamentally eccentric and free-spirited. See someone flaunting offbeat fashion and unusual hobbies with a nonconformist attitude? You've likely just met an Aquarian.
Enter Harry Styles, actor/singer/songwriter extraordinaire. One look at Harry Styles, and it should come as no surprise that the pop culture icon (and former member of One Direction) is an Aquarius. As a true Aquarius, Styles is entirely unique when it comes to image choices. But there's more. This famous Aquarius, born on February 1, 1994, additionally boasts — count them — three personal planets in Aquarius.
That's right. Aquarius isn't only Harry Styles' star sign. It's also his Mercury, Mars, and Venus. The rare trio, known as an Aquarius stellium, serves to amplify Styles' oh-so-Aquarian traits. The strong Aquarius signature translates into a person who is free, progressive, open-minded, and liberated, not to mention full of boundless energy. This bold and bright Aquarian draws people in with his huge personality.
The Zodiac's 11th (and penultimate) sign, Aquarius, is the final air sign. As a result, the sign deals with air-related concepts in a macro way. Folks with this star sign are the most progressive, rebellious, humanitarian, and innovative people you'll ever encounter. Sure, you'll often find your fave Aquarius planning a revolution or out and about flaunting their funky fashion, but they also have a sensitive side that craves love, support, and appreciation. All that is evident in Harry Styles, so let's take a closer look at how he exemplifies some of the top traits of an Aquarius.
Creativity
Harry Styles boasts mostly air elemental energy, and even more, most of that is also in Aquarius. Again, Styles has not just his Sun but his Mercury, Venus, and Mars in Aquarius. Highly intellectual and super focused on independence, Styles won't be put in a box. He needs to live authentically and has no interest in following the crowd. He has a range of curiosities and ideas, craves spontaneity, and acts on his desire to always learn with an open mind.
Styles' latest album, "Harry's House," is a case in point. But Styles has always exuded endless creativity, releasing three albums since going solo in 2016. He also features in films like "Don't Worry Darling," all while creating a brand for himself that builds on kindness and love. Styles shows off his creativity in his music and movie work, and of course, in his fashion. One-of-a-kind outfits on stage? Don't expect anything less from this celebrity Aquarius.
Optimism
Harry Styles' Aquarius energy also translates into him being particularly open-minded (at least until he forms a clear perspective — then he's stubborn in his opinions). Since air energy is all about people's minds, folks with air signs are deeply social, curious, and intellectual. They're also passionate about interpersonal dynamics. Aquarius is the last air sign, and it takes these ideas to another level.
Aquarius has a deep connection to the community, optimistically embracing teamwork and collaboration to work toward the greater good. Aquarians live to make a difference in the world. Styles shows this in his vocal support of feminist issues and the Black Lives Matter movement, using his Aquarius-bolstered communication abilities to reflect and get his fans into a dialogue. At the same time, Styles' Aquarius Mars sign, which gives him drive, action, and energy, and Venus sign which represents his desire to help others and give back, come together to make Styles take action on these ideas.
Free-Spiritedness
Aquarius is pretty much synonymous with free-spiritedness. Harry Styles is a quintessential Aquarian in that way, an icon both for his undeniable talent and a penchant for eccentricity that constantly breaks the mold. Not many men would dare to wear the fashion Styles goes for, but Harry Styles is not your typical person. He craves living authentically and vividly, a born rebel destined for fame. Styles' bold, eccentric fashion and beauty sense find him wearing colorful nail polish and incorporating gender-fluid wardrobe touches.
You could say that Aquarius is the coolest sign of the Zodiac in terms of their emotional output and direction, and choices. Aquarius style is often androgynous and chic, timeless yet futuristic. As for Harry Styles, his desire to explore and find freedom translates to living progressively, adapting, and transforming his image. The free-spirited side of Styles is essential to his career strategy and personality.
One look at Harry Styles' birth chart and his openness and iconic style makes perfect sense. Styles exudes Aquarius energy, tapping into creativity and freedom in every aspect of his life. It's no wonder he's seen endless success as a free-spirited singer, actor, and fashion icon. Are you curious about how your star sign plays into your personality and sets you up for success? Get a psychic reading from an intuitive PathForward Astrologer today. You'll empower your own potential when you see how the stars set a path for you in life.
Share
Your

Thoughts

Drop a line, share your insight, and keep the convo going! Sign in or create an account to leave a comment on this content and more.
Comments