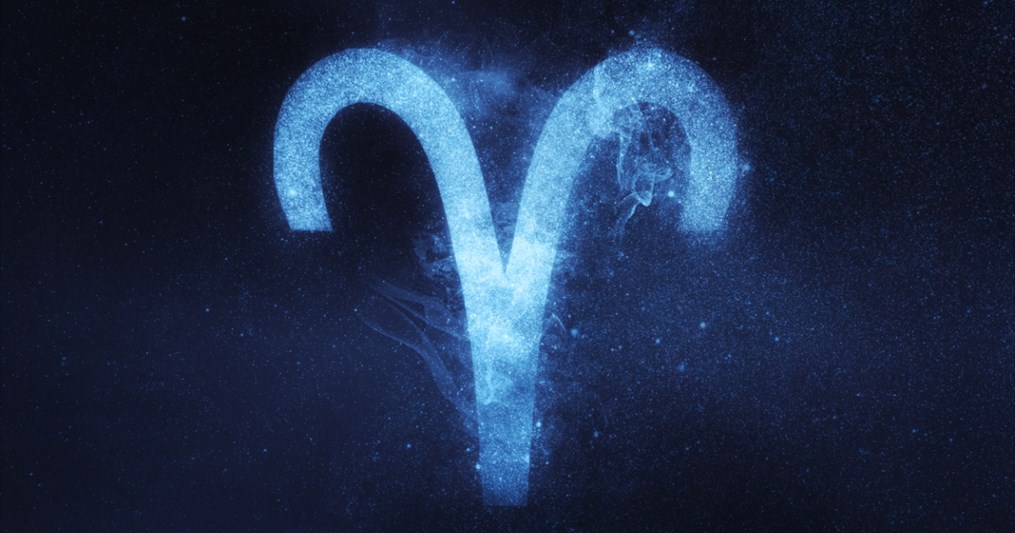 Ambitious and hard-working, Mariah Carey has the Aries energy to put her at the top.
Mariah Carey's star sign won't surprise you. As an Aries, she's driven to succeed. A Psychic Advisor can help you understand the ins and outs of how your birth chart affects your personality, so let's look at Mariah Carey as an example of someone who vibes with their sign.
How Does Mariah Carey Show Off Her Aries Energy?
Ah, Aries. The first sign of the Zodiac. The sign of spring. The fiery, stubborn ram. If Aries is synonymous with diva, it should come as no surprise that Aries is Mariah Carey's Zodiac sign.
This famous Aries is all about that Aries energy. When an Aries sets out to do something, they absolutely have to achieve it. They're hard on themselves — and perpetually daring themselves to go bigger. Scared? Sure, Aries folks get scared, but they absolutely never let on. Instead, Aries cover up their fear with bravado and simply talk themselves into winning. And then they win.
Does that sound like someone we all know and love? Yeah, Mariah Carey is no doubt an Aries. Of course, she has natural vocal talent getting her places, but her success and persona are all about how she's channeled that gift. Aries energy is a sometimes exhilarating, sometimes frustrating combination of boundless motivation, conviction, and can't-stop confidence.
As the first Zodiac sign, Aries naturally makes people born under the sign have something of a me-first attitude. Mariah Carey is known as a diva, and it's all because she has the competitiveness, hot-headedness, and focus on herself that Aries folks tend to have. Aries is also incredibly loyal and protective, and you can see that in Mimi's personality. Born on March 27, Mariah Carey is an Aries celebrity to the max. Let's take a closer look at how her star sign impacts her famous personality.
Ambition
When it comes to leading with power, Aries has you covered. Mariah Carey's biography shows she takes the Aries tendency toward ambition to heart. She signed with Columbia Records at just 18 years old, and right away, her drive to succeed became evident to the world. Her first album delivered not one, not two, not even three, but four number-one singles.
Her early success was just a hint of things to come, as she went on to create many additional albums and top singles over the years. With a variety of top hits and upwards of 200 million records sold, Mariah Carey's intense ambition certainly translated to commercial success. She was turning heads with her talent from a young age, too, stunning her opera-singer mother by imitating her singing as young as two years old. She took singing lessons as a child and eventually developed a voice spanning five octaves.
Those born with the Aries sun sign believe that first place is the best place. Go big or go home is an Aries mantra. Mariah Carey has done exactly that, delivering Grammys, number-one hits, and a career that has spanned decades. Her ambition (and diva reputation) extends to her personal life, with other famous Mariah moments coming from her famously strict and expensive diet and the fact she cleared out a whole hospital to give birth. The ambitious diva persona is undoubtedly not an act for Mimi, one of the best-selling female artists of all time.
Hard Work
Of course, ambition only goes so far without hard work. Fortunately, Aries folks like Mariah Carey have the drive to translate innate ambition into real achievements. She worked hard from the start of her career, moving to Manhattan after graduating high school to study cosmetology and work as a waitress and coat check girl while writing songs and pursuing a music career by night. Mimi has overcome plenty of adversity in her time, from public divorces to a disastrous New York City New Year's Eve performance, and continues to make her mark on music despite it all.
Mariah Carey also revealed a longtime battle with bipolar II disorder in a cover story for People magazine in 2018. After being diagnosed in 2001 after a widely publicized hospitalization, Carey wouldn't acknowledge her diagnosis for years, fearing that someone would expose her secret. She's done the hard work of healing, finally reaching out for help, going to therapy, and committing to taking her medication regularly. Now that she's more comfortable discussing her mental health struggles and successes, Carey is working toward lifting the stigma, so no one has to go through their mental health journey alone.
Enterprising Spirit
You wouldn't have the Mariah Carey we know and love today without this diva's enterprising spirit. Carey went to a party hosted by CBS Records with a friend at 18 years old and brought along one of her demo tapes. She meant to give the tape to Columbia's Jerry Greenberg, but Tommy Mottola, then president of Columbia Records (and later Sony), got there before she could hand it over.
Mottola listened to the tape on the way home, and as they say, the rest is history: He immediately signed Carey, and she began work on her first album. That album included four number-one singles, and the pair married, albeit tumultuously.
Mariah Carey's enterprising spirit comes from the Aries drive to grab life and strive to be the best. Winning is sometimes the whole point for an Aries, warriors who never run out of energy. In Carey's case, her talent and great, idealistic imagination laid the foundation for an amazing career, but her drive to be the best has put her at the forefront of conversations for decades. True to her sun sign, Mariah Carey shows no signs of letting up.
If you want to learn more about how your sun sign positions you for your own success, get a Psychic Astrology Reading today at PathForward. Then let us know who your favorite Aries is in the comment section! 
Share
Your

Thoughts

Drop a line, share your insight, and keep the convo going! Sign in or create an account to leave a comment on this content and more.
Comments