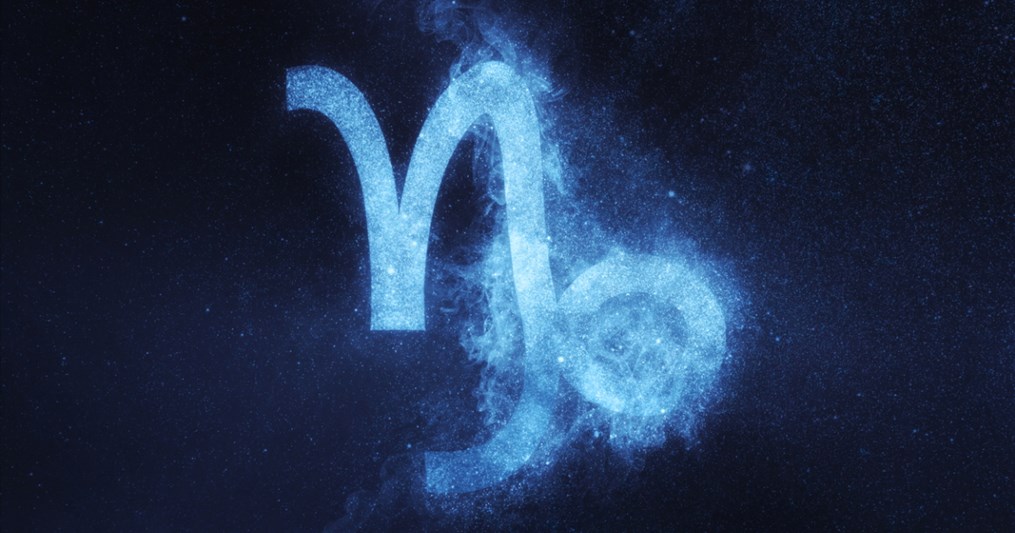 Michelle Obama's Zodiac Sign shows her Capricorn traits at every turn, from her FLOTUS days to her roles as an lawyer, author, and mother.
If you know Michelle Obama, finding out that she's a Capricorn will be no surprise. As the last earth sign of the Zodiac, Capricorn folks are undeniably powerful spirits. You can't find better examples of grace, class, and dignity than a Capricorn, and this famous Capricorn born on January 17 demonstrates it perfectly.
The attorney and author served as the U.S. First Lady from 2009 to 2017, showing off her Capricorn traits at every turn. Learn about how the Zodiac set this celebrity Capricorn up for success, then speak with a Psychic Advisor for insight into how your own Zodiac sets you on your life path.
All About Powerful, Resilient Capricorns
Michelle Obama's star sign is symbolized by the sea goat. Sea goats are known for their hard work, steadiness, and ability to thrive in inhospitable environments. Sound familiar? That's our favorite FLOTUS to a T, combining all her class (and classic Capricorn style) with the authority, ambition, and resilience that makes her so successful. The sea goat, a mythological creature that boasts a goat's body and fish's tail, symbolizes Capricorn's split-in-two abilities. Capricorns have the tools to navigate the emotional and material realms equally well, scaling steep mountains of their goals while building up mental fortitude.
At the same time, Capricorns are relentless. They won't rest until they overcome whatever might block their path to their long-term, big-picture goals. That unwavering focus sometimes means Capricorns get misunderstood as unemotional, cold, and cutthroat, but it's all because of a Capricorn's perspective. These sea goats simply can't be bothered with something that won't have real meaning down the line.
That's all because of Saturn, the planetary ruler of Capricorn. The planet deals with rules and responsibilities, tasks, and time. Capricorn's planetary ruler makes folks who have this star sign super connected to time. On a smaller scale, that leads to a Capricorn's innate punctuality and superhuman ability to manage the calendar. All in all, though, a Capricorn's time connection makes them realize life is short. Capricorns want to accomplish a ton of things, and since they know they're ultimately racing against life's clock, there's no room to slow down.
In other words, the former FLOTUS exemplifies the personality of a Capricorn. Let's dive deeper into Michelle Obama's Zodiac traits:
Ambition
You can't talk about Capricorns without mentioning their fearless ambition. The star sign brings together their limitless resilience and strength, plus an amazing ability to keep moving forward no matter the challenges they face. This makes them go-to folks on the Zodiac when you're looking for someone who can reach high and achieve their goals. Capricorns are also cardinal signs, meaning they're always coming up with ideas they're coming up with ideas all the time and are always motivated to start on new projects.
At the same time, Capricorns like Michelle are the Zodiac's mature and responsible elders. The rule of stoic Saturn positions Capricorns to love structure, making them especially suited to achieve corporate or professional goals step by step. Capricorns know how to set and follow a path to progress thanks to their love of long-term goals. Organized and responsible, Capricorns like Michelle Obama want everything in its place. She sticks to the rules but has a high penchant for success. Once Michelle sets her mind on something, she can't be stopped.
Sure, Capricorns can be a little hardhearted and (maybe more than a little) tough. But they're also incredibly balanced, making Capricorns someone you want to turn to for sanity and structure. Prudent Saturn's rule means Michelle can combine the wisdom she gets from her experience with her ability to take a step back from her personal feelings to make sound decisions. Her common sense and natural leadership skills mean this measured Capricorn woman speaks with power — and backs up words with action.
Hard Work
Indeed, Michelle Obama backs up her ambition with hard work, a dream Capricorn combination that makes her so successful. A graduate of Princeton University and Harvard Law School, Michelle forged success as a lawyer and author in addition to shining in her FLOTUS role. She's never afraid to shout it out when there's work to be done (see: the 2016 Democratic National Convention).
Michelle always keeps it classy, but she can show the world she knows how to have fun too. Capricorns have a reputation for being constantly serious, thanks to their dedication to hard work. Still, they have an innate (though subtle) sense of humor.
Michelle Obama's Zodiac destiny for hard work also extends to her family life. Of course, she's married to Barack Obama, and the couple shares two daughters. The ability to build a beautiful family in the presidential spotlight shows that Michelle Obama's sense of responsibility knows no bounds.
An Enterprising Spirit
There might as well be a picture of Michelle next to the dictionary definition of "enterprising spirit." As the first African American woman to serve as FLOTUS, Michelle Obama demonstrated her resourcefulness and initiative at every turn. She wasn't afraid to be the first, with critical eyes following her constantly, and she did it with poise and grace no matter what came her way.
It's no surprise, considering Capricorns are the mature adults in the Zodiac. Capricorns keep their eyes on the prize. Temporary distractions are no match for a Capricorn's focus on long-term goals. Capricorns like Michelle won't waste their time on little dramas when they have a chance to change the world, so they're constantly getting things done. It doesn't hurt that grounded Capricorns can put haters in their place with one well-timed dignified line. "When they go low, we go high" could only come from a classy Capricorn.
There's no denying that Michelle Obama exemplifies the traits of a Capricorn. Ready to learn more about your own star sign? Get a Psychic Astrology Reading from an intuitive PathForward Psychic. Let us know who your favorite Capricorn is in the comment section before you go!
Share
Your

Thoughts

Drop a line, share your insight, and keep the convo going! Sign in or create an account to leave a comment on this content and more.
Comments