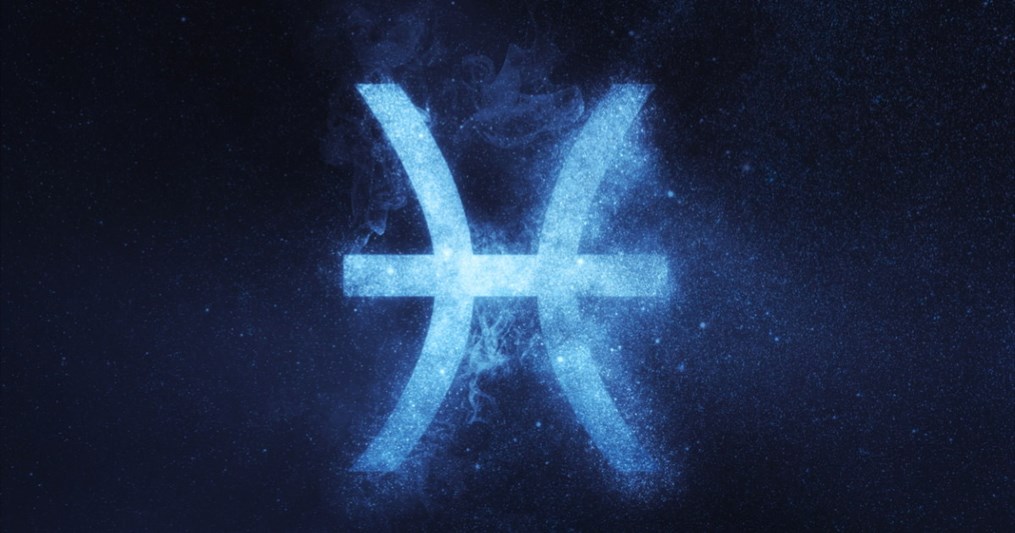 Look no further than Rihanna herself if you want to find a true Pisces.
Is your sun sign a blueprint for your personality and path in life? Well, if you look at Rihanna's zodiac sign, you'd likely say yes! From her chart-topping hits to inclusive and empowering fashion and beauty ventures, Rihanna shows off some of the best traits of her zodiac sign in just about everything she does. This famous Pisces has paved her own way from a young age, demonstrating creativity without sacrificing her compassion. An Astrology Psychic Reading can show you how your own birth chart influences your life path, so let Rihanna's story get you inspired.
Rihanna's Zodiac Sign
Singer, designer, and businesswoman extraordinaire, Rihanna might just be one of the most recognizable celebrities out there. If you know a thing or two about the zodiac, it should come as no surprise that Rihanna is a Pisces. After all, the twelfth and final sign of the zodiac is known for being wise and totally unique. So, was Rihanna's ultimate success written in the stars? Let's take a look at some of this sun sign's best traits.
Born on the morning of February 20, 1988, in Saint Michael, Barbados to Monica Braithwaite and Ronald Fenty, Robyn Rihanna Fenty came into the world at the start of Pisces season. The Pisces sun zodiac sign applies to folks who have birthdays between February 19 and March 20. The person who would one day take the world by storm as Rihanna displays some quintessential Pisces personality traits, and her biography makes clear that she made good on some of Pisces' best aspects.
Neptune rules Pisces, which gives your typical Pisces a mysterious air. Because the planet governs illusions and dreams, people born under the Pisces sun sign become deep thinkers. They're introverted and crave alone time, often spending time listening to music. In Rihanna's case, that penchant for music propelled her to an amazing career.
Creatives With an Ancient Soul
Pisces is the final zodiac sign in the cycle. As a result, Pisces picks up on all the energies that come before it, and these folks have an ancient soul. Symbolized by the Fish, this Water sign is emotional, intuitive, and often mysterious and moody.
Pisces are also staunch idealists. In tune with their emotions (and the emotions of everyone around them), Pisces can't help but be the first to offer a helping hand. They're also hopeless romantics, planning amazing dates and sweeping their romantic interests off their feet. That empathy and sensitivity come together with Pisces' wisdom to make Pisces amazing friends, too. They're always ready to care for anyone who needs them with comforting words, tolerance, and forgiveness. Others may take advantage of Pisces as a result, but their kind nature makes Pisces like Rihanna great partners and friends.
Positive Traits of a Pisces
Pisces people are known for being sensitive, empathetic, and creative. You can see Rihanna's personality shining through (like, ahem, a diamond) some of the best Pisces personality traits:
Compassion: If you have a Pisces friend in your life, you know they're the one you turn to for advice and comfort when you're feeling down. Compassionate Pisces has trouble leaving people if they're suffering, and they constantly show sympathy for people in need.

Generosity: Super selfless Pisces can tend to put others' needs before their own. They want to ensure everyone they love is happy, and this boundless generosity makes Pisces a go-to for anyone who needs help or a shoulder to cry on. Or, you know, an umbrella to stand under.
Forgiveness: Know someone who holds a grudge? Well, that person is definitely not a Pisces! Unlike Scorpio, another water sign, Pisces will give anyone a second (and, yeah, likely third, fourth, and fifth) chance without another thought. Pisces forgives and lets problems fade out so they can avoid conflict.
Open-Mindedness: Pisces just love listening and learning new things. They're not the least bit judgy, and they're always ready to listen intently while they keep their mind open to ideas.
Creativity: Finally, Pisces are true artists. These creative folks search for solutions that aren't immediately clear, looking for answers to problems by thinking outside of the box.
So, Is Rihanna Like Her Sun Sign?
Um, Rihanna is pretty much a total Pisces celebrity. The sun sign is often considered the most important sign in a natal chart as it explains people's ego, identity, and path in life. Because Rihanna's sun is in Pisces, she's incredibly imaginative, super caring, and emotional. Like her Pisces peers, she can sometimes get lost in dreams and fantasies. These psychic sponges soak up other people's feelings, so Pisces needs to learn sometimes that they simply can't help everyone.
That Pisces creativity set Queen RiRi up for success in her career. She's naturally drawn to art, dance, and of course, music, and has endless inspiration. It's no wonder, then, that Rihanna's successful ventures go beyond chart-topping hits. (See also: Spectacular Fenty runway shows, empowering beauty products, and sexy lingerie.)
That said, you can't talk about the creative Pisces without a nod to her music career. Rihanna started singing when she was young, and she was just 16 when she was discovered by record producer Evan Rogers in Barbados. Her demo then caught the attention of Def Jam Recordings' CEO; none other than Jay-Z. A six-album deal and immediate mega-hits followed.
When Rihanna isn't busy blowing up the charts to the tune of multiple Grammys, she's pouring her creative energy into the fashion and beauty industries. Her Fenty beauty line offers a range of 50 shades, and her Savage x Fenty boasts lingerie, sleepwear, and more in an empowering, inclusive size run. In other words, Rihanna brings her compassion and generosity together with her creativity in everything she does.
Looking for insight into your own zodiac traits now that you know how Rihanna exemplifies the famous Pisces nature? That's where PathForward comes in. Have a chat with an intuitive Psychic Advisor today for personalized advice about how you can use the best of your birth chart to craft your own path to success.
References:
Share
Your

Thoughts

Drop a line, share your insight, and keep the convo going! Sign in or create an account to leave a comment on this content and more.
Comments