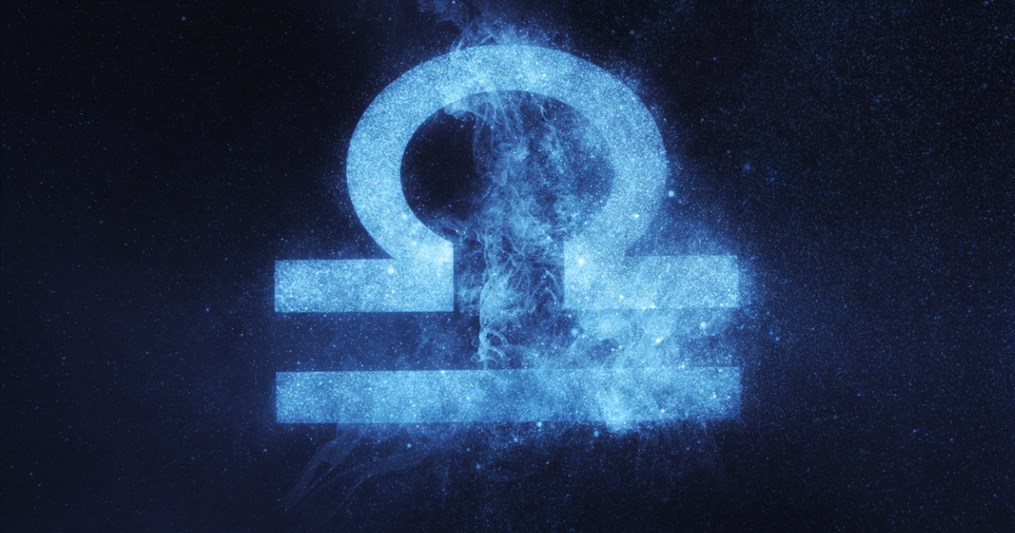 Fair-minded and fun-loving, loyal and outspoken, Donald Glover shows off all the best traits of a Libra.
With Libra season fast upon us, there's no better famous Libra to get us into the spirit than Donald Glover, aka Childish Gambino. This powerhouse of Libra celebrities has made his mark as quite the Renaissance man. An actor, singer, rapper, writer, and comedian, not to mention director and producer, Glover excels in just about everything he does, all while remaining outspoken about socio-political issues.
That's a Libra for you, after all. Glover rose to fame on NBC's Community, going on to create, star in, and occasionally direct FX's Atlanta. The latter has brought him a slew of accolades, including Primetime Emmy Awards and Golden Globe Awards. Then there's Glover's musical career, where this famous Libra has made waves under his stage name Childish Gambino. Is there anything this Libra can't do? Before you speak with a Psychic Advisor for insight into your astrological chart, let's deeply dive into this celebrity Zodiac to understand the quintessential Libra.
Donald Glover, the Epitome of a Libra
A quick peek at Donald Glover's birth chart lays the foundation for his life as an outspoken, artistic, talented celebrity. The seventh sign of the Zodiac, Libra, is signified by the scales of justice. Libra represents those born between September 23 and October 22. Donald Glover's September 25 birthday sets him up to represent his peak Libra personality. Venus rules this cardinal air sign, which is typically linked to ideals like harmony, justice, balance, and beauty.
Donald Glover shows off all these ideals through his wide-ranging work. Whether he's acting or rapping, you can't deny this Libra's serious skills. Refined and cultured Libras tend to have many talents. At the same time, Libra is the sign of justice, and Glover has never shied from showing off his strong sense of political awareness. Just take a look at "This Is America," and you'll see this highly representative Libra trait on full display.
As the cardinal air sign, Libra people are visionaries constantly generating strategies for success. Libras have bold and brilliant ideas, and when they combine that with enough follow-through like Glover does, those amazing ideas translate to some remarkable results. His work is simultaneously artistic and outspoken, melding various Libra sensibilities together. So, exactly how does Glover's own biography epitomize that Libra life? Let's take a closer look at some of the oh-so-Libra traits that Donald Glover displays.
Fun-Loving
Libras are social butterflies constantly seeking harmony. They find fulfillment in dance, music, art, and connection with other people. In other words, Libras like Glover are incredibly creative and constantly on a mission to make things fun, lighthearted, and fair for everyone around them. Libras want to infuse every space with beauty and fun. They're spontaneous, they're stylish, and they're ready to impress.
As the Zodiac's beauty and art lover, your typical Libra shines as the ultimate host. They're also always looking to create in breathtaking ways. You can see that all in Glover's biography, from his award-winning acting to his music career. And as a typical Libra, it's expected that Glover simply won't choose between one or the other. He will keep shining in every type of art he creates, all while making the world around him more enjoyable.
Loyal
Libra rules the Seventh House of Partnership, which oversees one-on-one relationships. This mostly applies to long-term partners but has implications for friends, business partners, and any loved one you often cooperate and connect with. The Seventh House also influences how people form relationships with and work with others. Libras tend to be old-school romantics who are incredibly loyal.
You can see that right away in Glover's life. Glover started dating Michelle White, his longtime partner, in 2015. The duo shares three sons, born in 2016, 2018, and 2020. That Libra loyalty is on full display in Glover's personal life.
Honest
Honest and outspoken, Donald Glover exemplifies his Libra background in his life and art. Libras strive to rectify any conflict and push for harmony. When those scales of justice aren't balanced, Libras will do everything in their power to achieve equity. That's because Venus' energy manifests for Libras as a need to compromise, merge, and find balance. The need applies everywhere for Libras, whether dealing with partnerships, friendships, or social justice.
Libras are like other air signs in that way. They're interested in ideals and ideas, finding social order while pointing out and fixing injustices they come across as they go. Because they're always asking what justice and fairness are, as well as who is getting left out, Libras are huge players in the current cultural sphere. Glover has always been outspoken regarding justice, especially in response to socio-political issues. "This Is America" shows this Libra trait. The song, which brought in four Grammy Awards (including Song and Record of the Year), came out in 2018.
"This Is America" addresses weighty topics like gun violence in the U.S., the high rate of mass shootings in the country, and social issues stemming from systematic discrimination and racism. As a Libra, Glover is constantly looking for ways to make things more fair and just, and it's no wonder he brings in his Libra-inspired love of the arts to speak out honestly and strive for a better world.
Donald Glover's birth chart gives insight into his personality and career trajectory, and his Libra traits are evident through his acting, rapping, and social awareness. Wondering how your own Zodiac identity plays into your path in life? Get a Psychic Reading today at PathForward and learn about the roadmap your birth chart provides. Of course, while Donald Glover is one of our faves, he's not the only Libra celebrity out there. So, don't forget to let us know who your favorite famous Libra is in the comment section!
References:
Share
Your

Thoughts

Drop a line, share your insight, and keep the convo going! Sign in or create an account to leave a comment on this content and more.
Comments