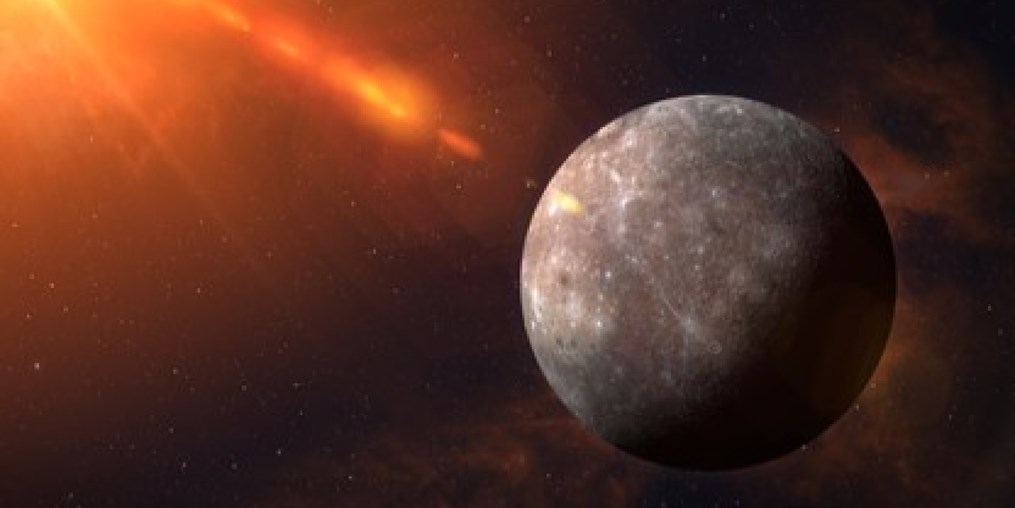 What happens when a New Year STARTS in Retrograde? We're about to find out...
Every time Mercury goes retrograde, people start freaking out and trying to find new ways to mentally prepare themselves for the communicative chaos that is sure to follow. Since December 29th is bringing a Mercury Retrograde so close to the end of the year, there's an overwhelming cry of WHY heard all over the world. Who wants to go into the New Year bewitched, bothered, and bewildered? No worries! I've got just what you need to walk out of 2022 and into 2023 with confidence! Here's what you can expect during this New Year in Retrograde. First things first …
What Does Mercury Represent?
For those with prominent Gemini and Virgo in your birth chart, Mercury is your ruling planet causing you to be creative conversationalists, but for everyone else, Mercury is the planet that represents how you communicate and process information. For example, if you've been told your words are blunt or harsh, your Mercury sign may be Aries or Capricorn, but if you've been told your words hit home, your Mercury sign may be Cancer. However, when we talk about Mercury switching signs in general, as we are with this Mercury Retrograde, Mercury's placement will hit us two-fold.
What Does Mercury Retrograde Mean For The New Year?
Since Mercury represents the energy of our communication and mindset, but when it goes retrograde, its position pushes us to reevaluate how we think and speak as a result of miscommunication. Mercury has been in Capricorn energy since December 6th of this year, which means that, as 2022 comes to an end, our conversation and mentality have been primarily focused on our long-term goals, which makes perfect sense as you consider the tradition of New Year's Resolutions. These goals most certainly involve career, status as in how others see us, and our finances regarding how we are provided for and provide for ourselves, but that's not all.
Along with setting goals, there is a focus on creating opportunities to transform our long-term goals into real-life experiences and a reminder to be realistic about whether our goals are attainable. So, when Mercury in Capricorn goes retrograde on December 29th during Capricorn season and on the cusp of the New Year, we'll be asked one universal question: will you need to reevaluate your goals or approach to achieving them in the New Year?
Your Mercury Retrograde Horoscope
Mercury in Capricorn will be retrograde from December 29th until January 18th, but thanks to the pre-shadow and post-shadow period, we'll be feeling the effects of this transition from as early as December 12th until as late as February 7th. So, here's what you can expect from this New Year in Retrograde energy, plus a tip on how to stay on course.
Pisces Aries Cusp: You've been more realistic than usual, but Mercury Retrograde will cause you to second-guess yourself again. Don't.
Aries: You've been investing your energy into what feeds your soul. Be careful of temptation during Mercury Retrograde.
Aries Taurus Cusp: You've been digging beyond the surface for true value. Don't let Mercury Retrograde send you backpedaling into your old way of thinking.
Taurus: You're humbler, but Mercury Retrograde may test your arrogance. Speak graciously and remember it's more than you.
Taurus Gemini Cusp: You've been moving with intent. Ignore the curveball Mercury Retrograde may throw your way. Stay focused.
Gemini: You've been finding purpose in everything around you. If Mercury Retrograde hits you with one thing you can't make sense of immediately, don't trip.
Gemini Cancer Cusp: You've realized that all things led you here. Don't take any Mercury Retrograde miscommunication to heart.
Cancer: You've been feeling safe and balanced. Don't let Mercury Retrograde scare you or knock you off balance. Stand strong and plant your feet.
Cancer Leo Cusp: Being surrounded by more substance has been freeing. Don't allow Mercury Retrograde to shut you down. You're in the right place with the right people.
Leo: There's more than meets the eye, and you accepted the challenge. Don't let Mercury Retrograde scare you now.
Leo Virgo Cusp: You've been more understanding of how you arrived HERE. Don't let Mercury Retrograde make you second-guess the journey. It's too purposeful.
Virgo: Your fight has been an inspiration. Don't let Mercury Retrograde make you question that.
Virgo Libra Cusp: You've seen that your dreams are real. Don't let the illusion of Mercury Retrograde take that away from you.
Libra: You've got the victory! If Mercury Retrograde makes you think twice about it, rebuke it!
Libra Scorpio Cusp: You've worked hard to get where you are. Don't let Mercury Retrograde dismiss that.
Scorpio: You have a new lease on life! Don't let Mercury Retrograde steal your excitement.
Scorpio Sagittarius Cusp: You're brand new! There is no need to start moonwalking just because Mercury is.
Sagittarius: You've been following your heart and feeling alive. Don't start second-guessing because of Mercury Retrograde.
Sagittarius Capricorn Cusp: You've realized that if it makes you happy, it can't be that bad. Hold on to that during Mercury Retrograde.
Capricorn: You're so proud of whom you've become. Continue to be despite the doubtful energy via Mercury Retrograde.
Capricorn Aquarius Cusp: You have truly amazed people, and Mercury Retrograde may show you who's jealous. Take note.
Aquarius: You've learned to trust yourself more. Don't let Mercury Retrograde steal your peace.
Aquarius Pisces Cusp: You're excited about whatever else life has to offer. Keep that during Mercury Retrograde.
Pisces: You've learned to trust divine guidance! Continue to, no matter what Mercury Retrograde brings to question.
Are you feeling confident and ready to conquer this Mercury Retrograde? Let us know your thoughts in the comment section. To feel even more prepared for how this New Year in Retrograde affects you, feel free to contact me or another expert Astrologer here at PathForward.

Psychic Dominique is a published writer and an Astrological and Spiritual Advisor who taps into her gifts to assist people on their personal journeys. She delivers insightful and motivating advice that is detailed, honest, and thoughtful.  -
Psychic Dominique x4278
Share
Your

Thoughts

Drop a line, share your insight, and keep the convo going! Sign in or create an account to leave a comment on this content and more.
Comments