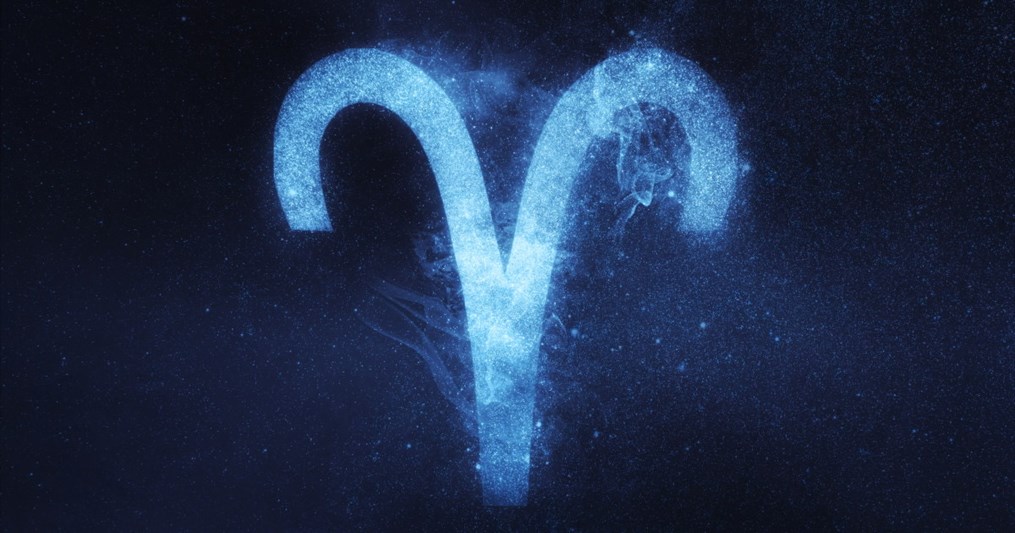 Ambitious and assertive, creative and fearless, Lady Gaga displays that typical fire of an Aries.
Fiery Aries sure make their mark on the world. Case in point: Lady Gaga, whose star sign made it clear that she would become a star herself. Explore this celebrity zodiac, then get an astrology Psychic Reading to learn more about your own star sign and how your birth chart sets a path for your personal brand of success.
A Star Is Born
Lady Gaga, singer, songwriter, quintessential movie star — is there anything this Aries icon CAN'T do? As Aries celebrities go, Ms. Stefani Joanne Angelina Germanotta certainly exemplifies the traits her star sign maps out. Born on March 28, 1986, this Aries is fiery, independent, and oh-so-creative. The Grammy-winning singer/songwriter and award-winning actor took the world by storm and never looked back, making her mark as an activist, businesswoman, and philanthropist, all while racking up creative successes. Gaga has become synonymous with unique, and that's no surprise if you look at her birth chart.
Lady Gaga comes to everything she does with fiery passion thanks to her sun and Venus. However, her moon is in Scorpio, which explains some of the seeming contradictions in Gaga's personality. A moon in Scorpio translates to love for the subconscious and other mysteries, darker ideas that she has also explored through her life and art. Sure, her Aries side means she's all in all pretty glam, but she offers plenty of moodiness as well.
Fun fact: The lunar placement in Gaga's chart mean her sun and moon create a quincunx, an angle reflecting a not-quite-harmonious relationship between someone's outer and inner self. Signs forming this angle (such as Aries and Scorpio) have pretty much nothing in common, creating some discord in one's personality. That tension sometimes comes out when you look at how she acts in a group compared to in her private life.
Overall, though, Lady Gaga is about as Aries as an Aries can be. Powerful folks on the Zodiac, Aries display plenty of willpower, motivation, and determination. They're independent and headstrong, often the first in a family to land in fortune and fame. Sound familiar? That's because the description of your typical Aries is basically narrating her life story. Here's how she exemplifies her Aries sign.
Ambition
So many celebs have a leg up in achieving fame thanks to their family's history. Not Gaga. She's the first person in her family to become famous, and she's now a superstar known around the world. Starting off as a songwriter for big-name singers like Britney Spears and The Pussycat Dolls, Lady Gaga took the music world by storm when she released her debut album in 2008. The aptly-named album "The Fame" gained six Grammy nominations and spent a whopping 223 weeks on the Billboard 200, all thanks to Gaga's enduring ambition.
Failure isn't an option for a typical Aries, and Mother Monster is no exception. Her natural propensity for achievement, energy, and charisma means there's nothing your Aries girl can't handle. Tons of awards and records, iconic fashion choices, and more are the result of that Aries ambition Lady Gaga owns.
Self-Assertiveness
Going hand in hand with Gaga's ambition is another typical Aries trait: self-assertiveness. Passionate, brash, and more than a little stubborn, Aries make great solo acts. Though folks who have this fire sign can be dismissed as difficult, the self-assertiveness Lady Gaga displays mean her ultimate fame is a clear result of her personality. She is bold, and she's not afraid of risk.
Creativity
Lady Gaga's abundant creativity also makes her a standout star. Look no further than her amazing voice (and, okay, eccentric outfits like that meat dress) and you'll see how her love of the spotlight and penchant for creativity destined her for greatness. This archetypical Aries sure loves her spotlight, bringing intelligence and a unique perspective to everything she does. Her artsy persona and creativity inspire everyone around her, too.
Aries are free spirits, and that manifests in Lady Gaga's creative side. Rams are trailblazers, challenging conventions and fighting the system. She demands freedom as any true Aries would, transforming and remaking herself into a new best self as an artist time and time again. She's true to herself and her art, working against the status quo not necessarily for the reaction she gets but to stay true to her own amazing creative sense.
Fearlessness
Like many Aries ladies, Lady Gaga is naturally fearless. She leads the way thanks to real optimism and the tendency to look forward instead of glancing back. Aries have faith that tomorrow will always be better, so it's impossible to dim their light. Whenever Gaga is doing what feels right for herself, she doesn't care what others think. It's no wonder, then, that she has brushed aside critics throughout her life. Instead of being afraid of her flaws, she allows herself the space to fail, leading ultimately to even more success.
The Aries fearlessness translates to her dating life, too. Lady Gaga isn't afraid to date men who are just as strong as she is. She wants a strong partner who isn't afraid to show the same passion and affection that she does. She loves with her whole self, much like she approaches everything in her life fully. So, whether she's looking for romance, showing off her acting chops, or dazzling yet again with another chart-topping song, she dives in. There's nothing, ahem, shallow about anything she does.
Lady Gaga's birth chart might not have paved the way for her success entirely, but her Aries personality sure set her up to become the icon that she is today. Curious about how your star sign informs your personality and path in life? Get a Psychic Reading from an intuitive PathForward Psychic. An astrology reading can give you insight into how you can reach for the stars in your own life.
References:
Share
Your

Thoughts

Drop a line, share your insight, and keep the convo going! Sign in or create an account to leave a comment on this content and more.
Comments