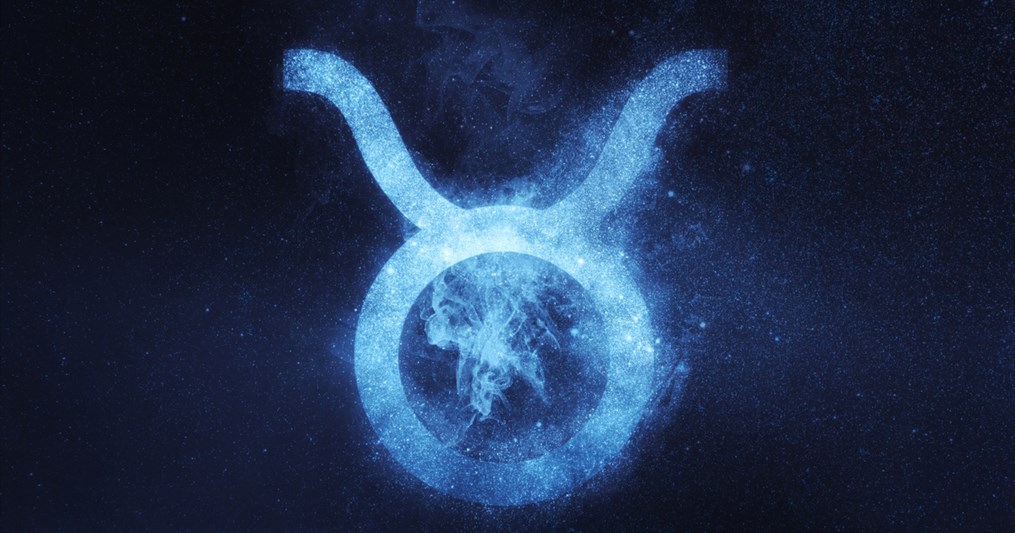 Down to earth, tenacious, and acutely aware of her self worth, Lizzo is the ultimate Taurus.
If there was anyone made for the spotlight, it's singer-songwriter-flutist extraordinaire, Lizzo. It's no surprise when we look at Lizzo's birth chart and see she's a Taurus. Taurus rules the throat, giving folks with this star sign melodic voices, the power to play instruments, and the ability to speak their truth. Lizzo checks all those boxes and more. Talking to an intuitive Psychic can give insight into how someone's birth chart sets them on their current path. Let's take a look at Lizzo's star sign.
All About Our Favorite Taurus
Lizzo's birthday, April 27, 1988, set a career destined for success in motion. This Taurus celebrity has both sun and moon earth signs. Lizzo is also a Virgo moon, and the illustrious pairing creates the determined work ethic and value of creature comforts that make Lizzo the fabulous person she is. She also has a Leo rising, a fire sign that loves attention, making Lizzo Zodiac royalty.
With the sun in Taurus right at the top of her birth chart or Midheaven, Lizzo's success and personality are pretty much written in the stars. The Midheaven reflects legacy and reputation — how someone is seen and remembered. Lizzo was born in the afternoon, so the sun was directly overhead. In other words, Lizzo's Zodiac sign made her destined to shine.
And shine, she certainly does, making her Taurus traits work for her to be her best self, worthy of our adoration. Let's take a deeper look at how Lizzo's star sign laid the foundation for the personality we know and love.
Down to Earth
Taureans are known for being down to earth, and that's certainly the case with Lizzo. Even though she loves having and flaunting those creature comforts, she's here for us. Lizzo built her career on uplifting songs, both in tempo and the words she sings. She's an inspiring talent, and the alignment of the planets on her birth chart gave her that power.
Lizzo speaks to so many of us, making us feel good about who we are. You hear Lizzo and just can't help feeling good about yourself amid a society that's pretty good at making people feel bad about who they are. Lizzo stands in direct opposition to this tendency, using her authenticity and willingness to embrace that authenticity as a breath of fresh air for everyone around her.
She can sing. She can write. She can play the flute. But perhaps Lizzo's greatest talent is her ability to be completely transparent about her personal journey. We can't help but get inspired by Lizzo's unwavering confidence and drive to lend a voice to others who are typically silenced. That down-to-earth personality comes from her grounded Taurus nature, and we're all the better for it.
Tenacious
As someone with a star sign in Taurus, Lizzo is also incredibly tenacious. Taureans name their grudges and look for vengeance. For Lizzo, that means looking good and attaining financial success. Just listen to Lizzo's way to rebound post-break-up, as outlined in her hit "Truth Hurts": fresh hair, fresh photo shoots, and fresh arm candy straight from the NFL. Lizzo has even shouted out her Taurus tenacity on Instagram Live in response to vitriolic statements about her. To sum it up, her response to would-be naysayers was about her making "some bad bitch money." That's Taurus for you.
Since Lizzo's sun is in Taurus, she's extremely hardworking. Put that together with her grounded nature, and you've got the recipe for Lizzo's success. She shares her desire to be acknowledged and does it in a way that's stable yet pleasure-seeking yet creative. That sun is in the 10th house of public image and career, so Lizzo can easily handle what life as a public figure throws at her.
That's not even the extent of her Taurean power. Lizzo has her Mercury and Jupiter in Taurus, which only serves to emphasize her drive to make a name for herself in her creative pursuits and career. Lizzo doesn't just sing. She's a talented flutist. Lizzo doesn't just dazzle with her beauty. She's started her own shapewear brand. She has an abundance of fixed-sign energy in her birth chart, making it easy for her to commit to whatever she wants to achieve until she ultimately reaches her goal.
Aware of Her Self-Worth
Lizzo is keenly aware of her self-worth, and she makes sure we all know it. She lives her celebrity life in all its fabulousness while using her platform regularly to call out issues that matter. Navigating life in the public life isn't always easy, and Lizzo has been honest about her personal experiences with self-love and confidence. From social media to body positivity to living life in a fat-phobic society, Lizzo is here for the conversation.
Taurus rules the second house (that's the house of self-worth, value, and possessions). So, it shouldn't be a surprise that both her personal and professional trajectories are tied to Lizzo's penchant for radical self-love. Taurus is also all about cultivating the idea that we deserve to receive. Lizzo has been open about asking for what she wants. The fear of looking thirsty doesn't hold her back thanks to the Taurus' love of indulgence. It was Lizzo, after all, who called purchasing Gucci boots self-care. See also: Keeping her flute in a Swarovski crystal case.
Taureans have a reputation as materialistic folks, and they do find comfort in possessions and beauty. However, it all comes from knowing their self-worth. People with a moon in Virgo also have high standards for themselves and others. Since Lizzo has her sun sign as Taurus, this manifests as a desire for society to become better and for others to love themselves — just as she does.
It's clear how Lizzo's personality comes from her Taurus star sign. Get a Psychic Reading from a PathForward Astrologer today to find out how you can use your own birth chart to empower your success, and let us know who your favorite Taurus is in the comments!
Share
Your

Thoughts

Drop a line, share your insight, and keep the convo going! Sign in or create an account to leave a comment on this content and more.
Comments