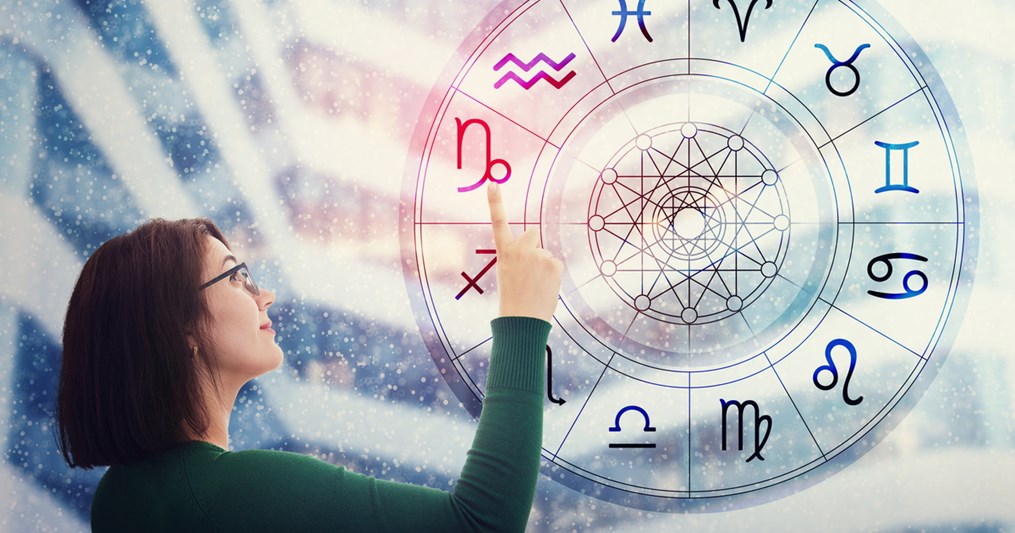 Today's horoscope can help you reflect on current and future goals.
No matter your zodiac sign, your horoscope can help you plan and react to life events, big and small. Here's why you should be checking your horoscope each and every day.
It Boosts Your Confidence
So, you've got a big day coming up. Maybe a presentation you want to crush at work, or a date with that person you've been feelin' since, you know, forever. Once you see that the stars are literally aligning for you, you'll boost that confidence so you can take on whatever the day has in store for you. Your daily horoscope can show you exactly when you're set to have the best time that day.
It Helps You Set Goals
Big life decisions (think: career moves, marriage, babies) call for time and energy, not to mention money. You'll want to be extra careful when you make big choices, but also make sure you do set those big goals and then stay on track for them. Whether you're a free spirit and need some direction like an Aquarius, or one of those super impulsive signs (hello, Aries), your horoscope can help you set new goals and guide your next steps toward making them happen!
It Preps You to Handle Adversity or Change
Sudden change, good or bad, can feel tough to deal with because it comes out of the blue. Read your daily horoscope to give yourself some warning about possible adversity heading your way. You can think twice about taking any concrete steps you had planned once you have that prediction in hand. Even if you aren't jumping into big decisions on a given day, knowing that you could be facing a challenging situation will help you prep for any energetic shifts coming your way — bring it on!!
It Helps You Set Expectations
Astrology gives a window into navigating relationships in a healthy way. It's human nature to expect a lot from the other humans in our lives, but setting appropriate expectations is good for everyone. Once you're in the habit of looking up your horoscope every day, you can see what and how much you can expect from other folks around you. You'll gain tools to understand your love compatibility, family dynamics — and how to deal with that demanding boss in a way that actually works.
It's a Tool for Self-Reflection
Knowing what your daily horoscope says will help you plan out your day and think about your choices. You'll know lucky days when it makes sense to take action, and you'll have a roadmap to guide you to success. Checking your daily horoscope can be an act of self-care, too. If you know that your horoscope just isn't in your favor, you can act cautiously, think twice before rushing to decisions, and stay ready for whatever's coming.
Not sure what to make of your horoscope after reading it? Chat with an accurate Astrological Psychic at PathForward to gain even more insight into what your daily horoscope means and how you can best act on what you learn.
Share
Your

Thoughts

Drop a line, share your insight, and keep the convo going! Sign in or create an account to leave a comment on this content and more.
Comments