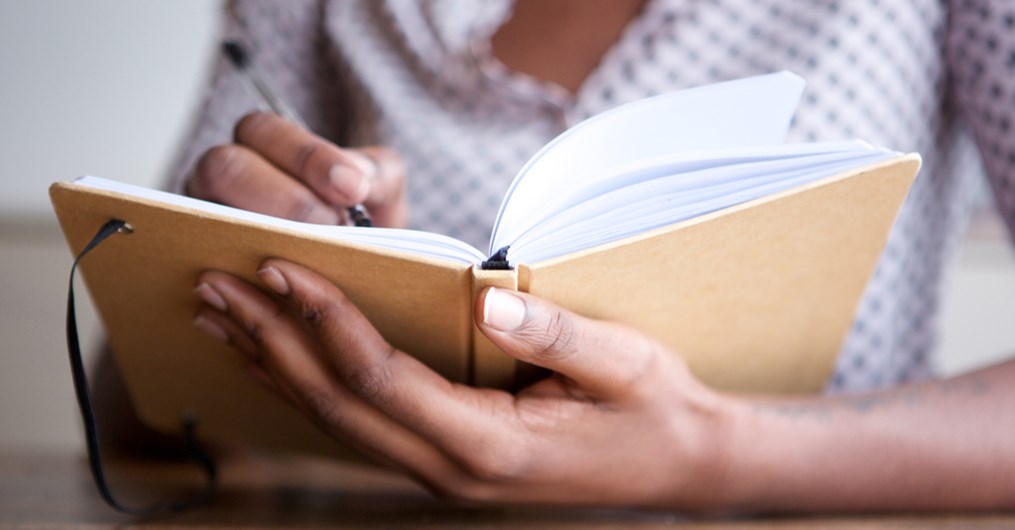 The challenges women face make all women's stories worthy of being told.
We all have women we admire and keep close to our hearts.
Throughout history, countless women have fully embodied the famous Pultizer Prize-winning Historian Laurel Thatcher Ulrich's quote, "well-behaved women seldom make history." Those are the women that pushed past the mountains that stood in front of them and came out on top. We wouldn't be where we are in modern society without the women who take the lead, and that won't take "no" for an answer.
In honor of Women's History Month and International Women's Day on March 8, we at PathForward want to take this time to highlight and celebrate a few dynamic women that have uplifted the collective. We truly believe that you will connect with their stories and walk away from this post inspired. 


Zendaya – Award-Winning Millennial Actress
The first notable woman we want to highlight is the incomparable actress, Zendaya. 
Riding a Hollywood high fresh off of her powerful performance in Netflix's  Malcolm & Marie and Emmy win last year for Lead Actress in HBO's  Euphoria, one can't help but think that this is only the beginning of this starlet's prolific rise to the top. 
Zendaya is only the second Black woman to win an Emmy for Lead Actress performance. Viola Davis of the ABC hit television show  How to Get Away with Murder  was the first. 
To flex her brave, millennial muscle for the film  Malcolm & Marie, Zendaya demanded that the entire cast and crew earn a bonus payday once the film was picked up for distribution by a network or studio. Commanding such a power move is fairly unprecedented for women of color in film and television, especially for one so young. That change in power dynamic will make it much easier for women of color going forward to do the same in a field that white men predominately spearhead. 
"It just felt like the right thing to do," Zendaya said during her recent interview on The Today Show.
Zendaya also served as a producer of the indie film, which further fuels her star power as a woman determined to lead by any means necessary. 


Janelle Jones – Chief Economist of the Biden/Harris Whitehouse
Next up on our list of women who lead is Janelle Jones. She may not be a household name yet, but she will be in due time if she continues to sail through her career!
Jones made history on January 20, 2021, when President Biden's administration appointed her to be Chief Economist. She is the first Black woman to hold this honor. 
Jones is a highly trained economist with a Bachelor's degree in Mathematics from Spelman College and a Master's of Science in Applied Economics from the University of Illinois. Her role oversees the Department of Labor and requires Jones to author the monthly jobs report that the Department of Labor publishes. 
Currently, in the field of economics, only 25.7% of professionals identify as women - and this is hardly an outlier. The STEM (science, technology, engineering, mathematics) field is overwhelmingly dominated by men. Those statistics have unfortunately intimidated countless young women away from joining the ranks and pursuing a career in STEM. 
Thankfully, Jones is determined not to remain in the shadows. She is on a mission to achieve two important goals during her time as Chief Economist. One, she wants to ensure that women of color begin receiving more financial equity, primarily by increasing the federal minimum wage to $15 per hour and into more fields that historically have stronger job security. Second, she wants to partner with organizations that encourage young women to enter into STEM professions. And that's good for everybody as studies show that when more women enter into those fields, the result is more equality for society. 
Janelle Jones historic appointment is shattering the professional glass ceilings that women of color have been aiming to achieve for decades. 


Beverly Childress – Dreamer, Business Leader, Mother
And lastly, I'd like to share a women's story that resides a little closer to home for me. 
My mother, Beverly Childress, was a successful woman who inspired me and anyone and everyone that she connected with. As a young mother, she graduated from college while working full-time and immediately began climbing the insurance industry's corporate ladder in the 1980s and 1990s. 
Two parts of my mother's spirit have truly shaped my own sense of integrity and determination. For starters, she was diagnosed with a rare liver auto-immune disease in 1987 but never let her condition stop her from slaying her goals - both professionally and at home, where she cared for her two daughters. In addition to that, my mother was often the only Black person in the corporate boardrooms she found herself in. I am sure many of you can attest to how being the only 'different' face in the room can take a toll on one's spiritual and mental health. And these stakes feel even higher when you are a woman of color. 
Although my mother eventually succumbed to her disease several years back, I will never lose sight of the indelible impression she made on me. Witnessing her fighting spirit, from as far back as I can remember to when she took her last breath, imprinted on me how life will always challenge you. The gift in that is seeing how you respond to those challenges versus reacting to them. 


We Rise, We Roar
All three of these women can teach us much about tenacity and drive. The subtle shifts that occur when you take the lead can spur on systemic change, economic equity, and impactful diversity. As women, we are naturally spiritually driven. We need community and care as we lovingly fight to take on the world and win. 
At PathForward we are committed to supporting your needs in the areas of sacred self-care. 
Our diverse team of largely female-identifying and women of color Psychics are here to guide you through any challenges you may be facing. The beauty of our digital world is that there is nothing that you must go through alone. You may be "the strong one" in your family, with your friends, or on the job - but that doesn't mean that you aren't in need of, and worthy of, spiritual guidance! 
You can't become the best woman you can be all by yourself.  
Our team is just a CLICK away. Connect with one of our trusted psychics TODAY to gain more clarity on the best routes you can take to be a woman who leads! 
As always, take deep care! 
Sincerely, 
CJ Johnson 

"I'm a writer with a fascination for plant medicine and a passion for social justice, spirituality, and holistic wellness. Tarot journaling and chocolate donuts keep me balanced. I'm based in Texas and dream of living near a salty ocean with my ancestors to keep me company."- CJ Johnson
Share
Your

Thoughts

Drop a line, share your insight, and keep the convo going! Sign in or create an account to leave a comment on this content and more.
Comments