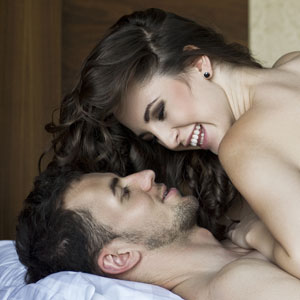 Reconnecting with your partner can be exciting
When involved in a long-term relationship, passion that once burned in the bedroom can fizzle out. Sometimes hectic lives are to blame. Other times, maintaining a long-distance relationship can cause physical disconnection when reunited. Whatever the reason, putting thought into ways to reignite passion can turn things around. Here are some ideas.
Be Intimate Without Sex
There is a difference. Many men mistake sex for intimacy. Intimacy is obtained by something as simple as lying naked with your partner. Hold each other without touching an erotic zone. The touch of skin on skin is intimate. This is a great way to bring back passion if it has been a while. Sometimes a partner feels anxiety over having sex again. The act of non-threatening intimacy without sex can relax him or her and often results in your partner initiating something more physical.
Wear Something That Excites Your Partner
This does not have to something sexy. It is whatever turns your partner on. Wear it into the bedroom and then take it off slowly while your partner watches. You may want to ask him or her to help you take it off. The erotic foreplay of undressing in front of your partner can ignite a flame that leads to fireworks.
Act Out a Fantasy
Does your partner have a fantasy or fetish? Do you? Talk about it with your partner. Sometimes just sharing a fantasy or fetish enhances passion. Add a little fun and visit a live psychic for a more in-depth understanding of your fantasy. You can also enhance things even further with a live psychic reading.
Sensual Massage
Candles, oils, and soft music can set the mood. This is another great way to proceed on the right path when you and your partner have been apart for a while. The anticipation of sex through erotic touch can bring desire from deep within. Take turns and massage one another. Establish safe zones when the goal is to reconnect physically with a partner that is not yet ready.
Timing
Sometimes putting passion back into a relationship comes down to timing. You can phone a psychic for help on this. Psychics are a great resource for anything love related—especially if there is something going on with your partner's life that is distracting him or her from a physical relationship. A psychic can help you understand your partner's mind and give you tips on when he or she may be more receptive to your initiative.
Purchase a New Adult Toy Together
Today there are toys for every desire. Whether you enjoy common toys like vibrators, oils, and outfits or you are more into "Fifty Shades of Grey" style S&M, you can find what you're looking for at any adult store. Shopping for these items together makes it even more exciting. You may learn something you never knew about yourself and your partner.
Whether you have been in a relationship for a short time or you are celebrating your 25th anniversary, there are always new things to try to reignite a flame that's losing heat.
Share
Your

Thoughts

Drop a line, share your insight, and keep the convo going! Sign in or create an account to leave a comment on this content and more.
Comments