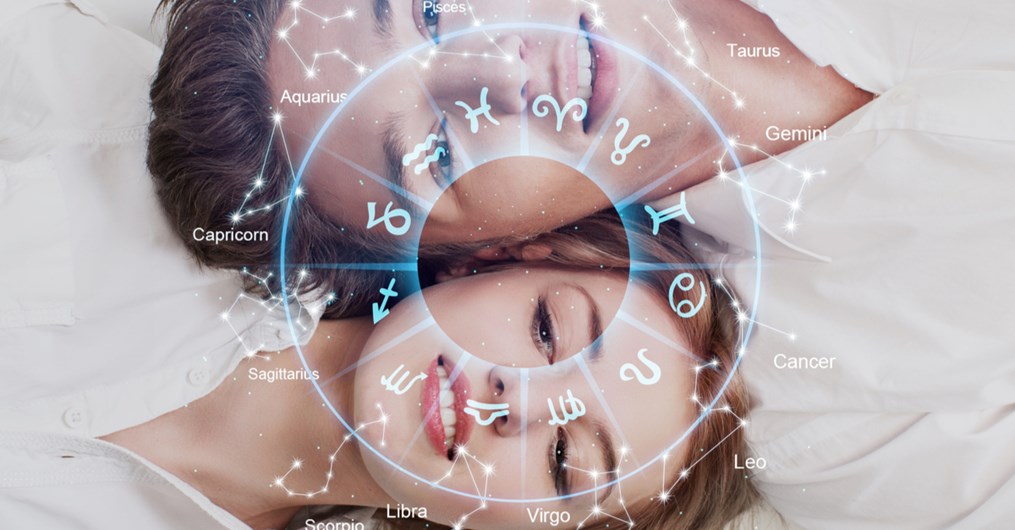 Is your best friend also your zodiac sign's best friend?
That's my best friend she a real bad b! They say you meet people for a reason, a season, or a lifetime. People come and go. But some friendships are destined for the long haul. Zodiac compatibility doesn't just pertain to love and romance. Nope. There's a reason why you and your bestie click. And a reason why you don't vibe well with certain people, but I'll save that topic for another day.
Whether you're just curious how well your friend's zodiac signs match up or if you're looking to make new friends, I put together a guide to finding your zodiac best friend, plus a few quick tips for meeting new people. As you read through, if you have questions about your friendships, get connected with an expert Astrologer for an even deeper analysis. Here are the zodiac best friends:  
Aries Best Friend: Leo 
Aries, you need someone to keep up with you. You're fun, outgoing, and always down for a good time. A like-minded sign who'll party hop and bust out all the moves on the dance floor with you is like-minded Leo. This fire sign will stay loyal through the ups and downs and will always have your back, Aries. This zodiac sign friendship compatibility is a strong one filled with LOL moments and lasting memories.
Taurus Best Friend: Cancer 
Through thick and thin, Taurus and Cancer are zodiac signs best friends! This duo makes for an easy friendship that just feels right from the very start. They don't mind each other quirks and have shared values. Even though Taurus and Cancer may butt heads from time to time, they'll always find a way to compromise as both signs are deeply invested in their friendship. This is one zodiac bond that'll grow stronger with time. 
Gemini Best Friend: Gemini
Wanna have some fun, Gemini? It's likely that your friends zodiac signs are also Geminis. This pair is a ton of fun with similar outlooks on life. You'll likely go through on and off seasons of your friendship – that's your flaky side, nbd! But, when you see each other, you'll pick right back up where you left off. Gemini to Gemini doesn't take offense to hot and cold spells because, well, you're one of the same.
Virgo Best Friend: Scorpio 
A Scorpio is def one of your zodiac signs best friends! When meeting for the first time, it'll feel magnetic, like you've known each other for years. Loyal Scorpio can count on you to keep promises and shhh secrets and adores you for your willingness to help others in tough and inconvenient situations. Spending meaningful time together can be as relaxed as Netflix and pizza or a wild night out on the town - either way, the conversation will always be open, honest, and interesting. This duo exceeds zodiac sign friendship compatibility. 
Libra Best Friend: Aquarius 
Hello, harmonious friendship! Zodiac signs best friends Libra and Aquarius vibe beautifully together. These air signs just get each other. From a social perspective, these signs feed into each other's love for meeting new people and sharing experiences such as spontaneous travel – did someone say 'girls trip?' A Libra loves to be where the people are, and free-spirited Aquarius has the connections to keep the good times rolling.  
Capricorn Best Friend: Capricorn
A Capricorn and Capricorn are the two best friends that anyone could have. Same sign, same values, and a mutual understanding of what makes them tick. While there may not be a ton of adventure or late-night partying, this astro duo supports each other's determination to succeed life goals. Capricorns who are currently taking courses or working towards achieving a goal will benefit significantly from the advice and encouragement of their Capricorn bestie. 
Pisces Best Friend: Sagittarius 
Just go with the flow. That's the vibe of these friends zodiac signs. No need to plan in advance. Just get together and watch your time together unfold into a day of fun and great conversation. This duo loves experiences and is always game for going out and trying new things. While a Sagittarius is known for being the comedian of the zodiac, a Pisces can often take jokes a little too seriously. Luckily, Sagittarius knows when they've pushed just the right buttons to keep Pisces on their toes. 
Meeting Your Zodiac Best Friends
Making new friends is really hard. Finding the time for new connections between work, kids, home, and adulting takes the back seat. Finding like-minded people takes a little leg work. What kind of community are you searching for? Are you into fitness? Why not take an exercise class. Do you like to read? How about joining a book club. Are you into spirituality (likely so if you're reading this!)? Seek out a local energy healing studio or a crystal shop that offers community events like live meditations, etc.
As you open yourself up to meeting new people, set an intention to make friends who align with your energy both astrologically and spiritually. And keep in mind your zodiac sign friendship compatibility – it's perfectly acceptable to ask people their sign. Take notice of who you connect with right away and people that disturb your inner peace. When you tune in, you'll learn so much about yourself all while strengthening your astrology muscle - flex it!
Final Thoughts
Astrology is awesome. And your sun sign only tells part of the story. This guide is just a glance at how the zodiac plays a part in your friendships. If you're wondering about love – make sure you check out our Horoscope Compatibility Calculator. And when in doubt, you can (and should) contact an Astrologer here at PathForward for more tips on how to meet and make lasting friendships that align with your zodiac sign. 
References
https://www.verywellmind.com/zodiac-compatibility-chart-4177219
https://www.psychologytoday.com/us/blog/the-happiness-project/201109/8-tips-making-friends
Read more articles by Your PathForward Blogger Samantha.

"If you're feeling inspired, I recommend chatting with a Psychic who specializes in this area of expertise. And remember, YOU are smart, strong, and capable of anything you set your mind to!" – Your PathForward Blogger Samantha
Share
Your

Thoughts

Drop a line, share your insight, and keep the convo going! Sign in or create an account to leave a comment on this content and more.
Comments