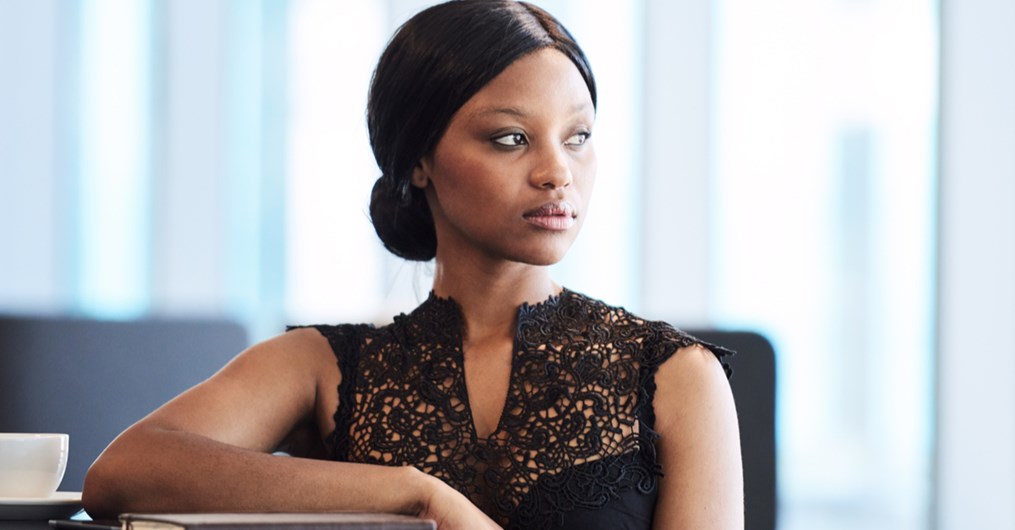 Financial success is your's for the taking - so take it!
Cash is king, and so is solid financial advice. No matter your age, income, or bankroll status, we all could benefit from some guidance when it comes to our money. Whether you're investing in furthering your education, still paying off student loans, or cutting back on those $12 salads (guilty!), I'll discuss one timeless budgeting tip a week from a different historical figure who had their $%*+ together! This week, let's hear it for the first African-American woman to receive a Ph.D. in economics in the US, Sadie Tanner Mossell Alexander (applause).
Talk about girl power! Sadie Tanner Mossell Alexander overcame some MAJOR obstacles as an African-American woman in the early 1900s; a time well before the advances of the civil rights movements of the mid-century. But Sadie refused to let social adversity come between her ambitions, becoming the first black woman to receive a doctorate in economics from the Penn's School of Education (now University of Pennsylvania) in 1921. And as if this wasn't enough, she later enrolled in Penn's Law School where she graduated with a law degree in 1927.
As you can imagine, earning two degrees as a black woman in the early 20th century was no easy task. Sadie struggled with racial discrimination from both her peers and professors. But boy, did she prove em' all wrong! Her will to succeed coupled with her elite academic achievements allowed her to become the first woman to practice law in Pennsylvania – talk about a boss babe! Sadie's triumphant accomplishments made way for a successful career advocating against racial discrimination and social inequality. 
"I never looked for anybody to hold the door open for me. I knew well that the only way I could get that door open was to knock it down; because I knocked all of them down." – Sadie Tanner Mossell Alexander
Sadie's remarkable accomplishments prove that hard work and determination are the doorways to success. And while her words are mostly about overcoming obstacles, her outlook on work ethic and self-reliance is the cornerstone for improving financial wealth. Let's talk about it: 
Unless you hit those lucky lotto numbers, you gotta' work to get that money. When I first started on my career path, I switched jobs a lot. LinkedIn recruiters prob hated my profile, but I refused to stick with a job that didn't sharpen my skill set and support my future goals. Could I have stuck with the same position and continued to make a less-than-average salary just because I was comfortable? Sure. But I choose to better myself and get as much experience as possible to eventually land a job that fulfills me and my bank account. So how can you knock down walls towards greater financial success? Allow me (and Sadie) to inspire you: 
#1 Invest in yourself. It pays the most interest!
In college, I was studying to earn my degree in Marketing. But I loved personal training and considered changing major to Exercise Science. I called my mom to discuss, but her response was, "you want to live in sweatpants for your entire life?" Buzz kill! Long story short, I graduated with my Marketing degree but later invested in a NASM Personal Trainer Certification, which landed me a General Manager and Header Trainer position at two brand-new kickboxing gyms. Despite opposition, I followed my dreams and it was one of the best investment decisions I ever made. Investing in furthering your education can open many doors and take your career and financial wealth to the next level!
#2 Say YES to (almost) Everything  
One of the best pieces of advice I've ever gotten was from my grandfather. He told me that if I wanted to be wealthy and successful, I needed to say yes to (almost) anything that would help me get a foot in the door. For example, if your boss asks if you'd be interested in joining a new project team, say yes! If there's an opportunity to mingle and network with other professionals, go for it! If you're offered a new role that doubles-up your responsibilities, say yes, even if the money isn't there just yet. Remember, growth doesn't happen in your comfort zone! When you open yourself up to opportunity, the possibilities are endless.  
#3 Self-Reliance is Power  
Is there anything more powerful (and empowering) than being self-made? Our girl Sadie Alexander wasn't waiting around for someone to hold the door for her. She knew she had to knock doors down to make life happen. When you are self-reliant, you empower your ability to charge ahead by killing it at your job, opening up a savings account, investing in education, or simply setting new goals and working your @%$ off to reach them! Don't forget that you are the only one who can determine your success. Now go out there and get it!
I hope this info was inspiring! Sadie Tanner Mossell Alexander's achievements are proof that anything is possible. Need some more advice? Talk to an intuitive Psychic about money and learn how to reach your goals and overcome financial roadblocks along the way. I'll catch you next week for another issue of Budget Tips from Beyond. 
This article is part two of a series. View additional articles in this series by going here!

"If you're feeling inspired, I recommend chatting with a Psychic who specializes in this area of expertise. And remember, YOU are smart, strong, and capable of anything you set your mind to!" – Your PathForward Blogger Samantha
Share
Your

Thoughts

Drop a line, share your insight, and keep the convo going! Sign in or create an account to leave a comment on this content and more.
Comments