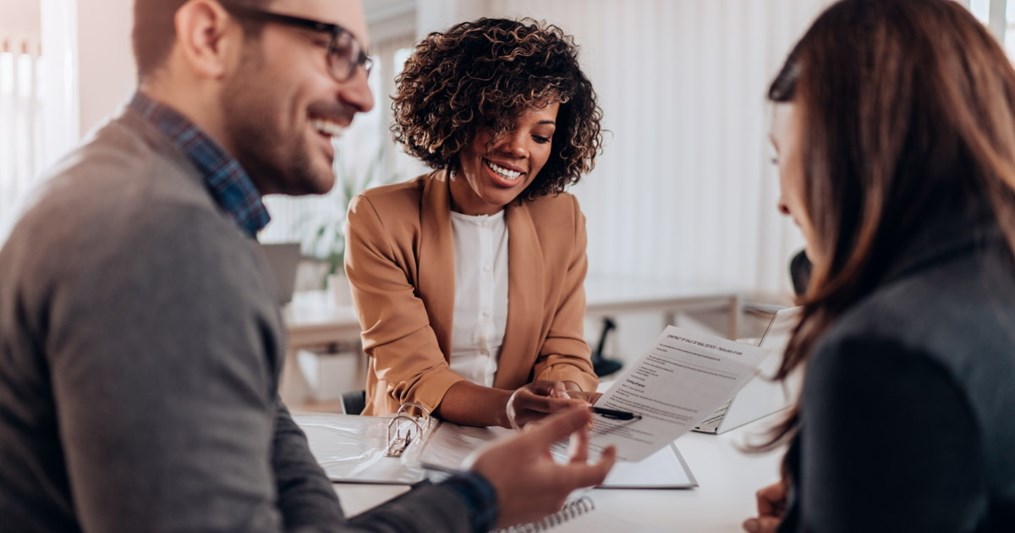 Sure, you're explaining that important document, but in your head you're thinking about other things you'd like to say to your boss.
Are you starting off each workday with a fantasy of things getting steamy after everyone but you and your boss go home? While having a crush on your boss can make getting up for work each day more fun, transforming that crush into a real relationship can have some serious implications for your career.
Understand Your Workplace Policy
HR may not be so in love with the idea of a workplace relationship that involves a power imbalance — as in, dating your supervisor. Before you think about acting on your feelings, make sure you know company policy so you know what you're risking if you do decide to act.
Decide If You Want To Pursue Your Feelings
Remember, you control your actions. You can bask in the butterflies of a fun crush without turning forbidden love into a full-blown scandal. Dating your work crush (especially when that crush is, you know, the boss) can come with consequences. Ask yourself if this is a casual attraction or the real deal... and if you're sure your boss is on the same page with you on those answers.
Be honest with yourself about you and your crush's motives as well as the potential fallout before you send those office rumors flying. Some questions to consider include:
If you do hook up and it's weird after, where will that leave you?
If you date for a while and break up, can you remain professional at your job?
Are you willing to switch departments or change jobs? Is your boss?
Speak to a Psychic About the Situation
Sometimes it can be really, really tough to figure out if your feelings are the real deal. Even harder? Figuring out where your boss stands, especially if it would be less-than-appropriate to bring up those feelings directly! Speaking with a Psychic Advisor can give you insight into whether your feelings are something you might want to pursue, or if you'll end up getting hurt in the long run. Once you figure out the right course of action, an intuitive Psychic can also help you deal with your feelings in a meaningful way.
Create Necessary Boundaries
If doing anything beyond lamenting to your non-work bestie would create big problems, you'll want to create boundaries to help yourself resist temptation. So, if you tend to take lunch breaks with your boss (so you can, you know, "talk about work"), maybe get a co-worker to go along with you. However you decide to proceed, make sure you can stay professional in your workplace.
Keep in Mind...
Even if you're 100% sure you both have the best intentions, it's usually not a good idea for managers and subordinates to date. There are real conflicts of interest at play, not to mention power imbalances, and other folks are going to have negative perceptions. If you truly think the potential rewards are worth the risk, take action to transfer to a new boss before you start acting out that fantasy.
No matter how you ultimately decide to proceed, you need to understand your feelings. Get a love Psychic Reading for intuitive, personalized advice.
Share
Your

Thoughts

Drop a line, share your insight, and keep the convo going! Sign in or create an account to leave a comment on this content and more.
Comments