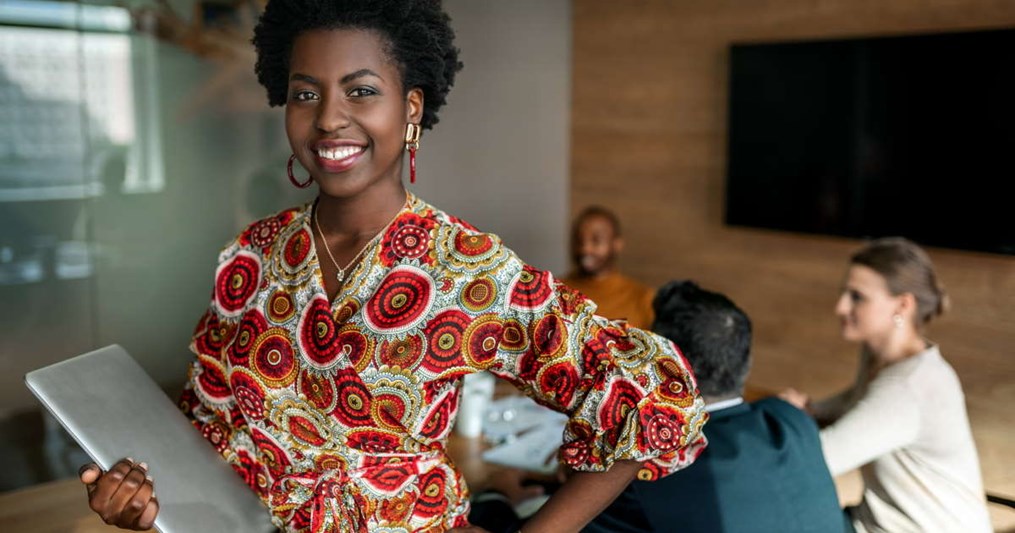 Boss babes are leading meetings, teaching classes, and taking control of 2021.
Make 2021 your year by taking that next step into a hot career you love. Working moms, and really all women in the workforce, have tons of choices these days. No matter your level of education or time constraints, there's a job out there that's perfect for you! Speak with a psychic advisor to figure out where you can focus your skills, then check out these great career choices in fields expected to expand in 2021.
Delivery Driver
We've all been there, even pre-Covid. Craving your fave dish but too lazy to head out to eat? Just order takeout. Forgot that essential item on your last shopping trip? It's easier to have it delivered to your door. Now, with restaurants and bars forced to close and so many folks working from home, many restaurants, grocery stores, and retailers have leaned into the online ordering trend. And that's good news for boss babes looking for a hustle sure to grow in 2021 and beyond. From DoorDash to UberEats to Amazon and more, delivery drivers are here to stay.
Financial Advisor
Tap into your own moneymaking skills with a career move. You can bring in the cash while helping other people manage their personal finances as a financial advisor. Whether you're earning commissions or charging for your time, this is one hustle ideal for the boss babe who wants to help people find investments, plan for long- and even short-term financial goals, or navigate repaying debt.
Fitness Trainer
Look at you, boss (and buff) babe ready to take 2021 head-on. Bring in that extra cash as a fitness trainer. Virtual fitness is seeing a huge rise these days, and you can offer one-on-one or group fitness classes entirely online in a way that fits in with your own hectic schedule. Whether you're into spinning, yoga, Zumba, or anything in between, there's no denying the need is there. You can get started just by making a website with success stories and different exercises or creating a YouTube channel with some free content to bring in new clients.
Home Health Aide
There's always a need for caring, compassionate folks who want to use their skills while helping others. As a home health aide, you get to take care of clients in their own homes. Typical tasks include making sure clients take their medications each day and helping with daily tasks like personal hygiene and getting dressed.
Web Developer
If JavaScript and HTML set your heart a-flutter, put your knowledge of coding to good use as a web developer. Boss babes in this role get to create and maintain websites, even fixing user issues as they go. While some jobs may require a degree in a relevant field like programming, web design, or web development, talented web developers can get gigs without any formal education, too.
Not sure how to narrow your search? Get a psychic reading at PathForward to figure out how best to use your skills and talents to create a fulfilling career. You've got this, boss babe!
Share
Your

Thoughts

Drop a line, share your insight, and keep the convo going! Sign in or create an account to leave a comment on this content and more.
Comments