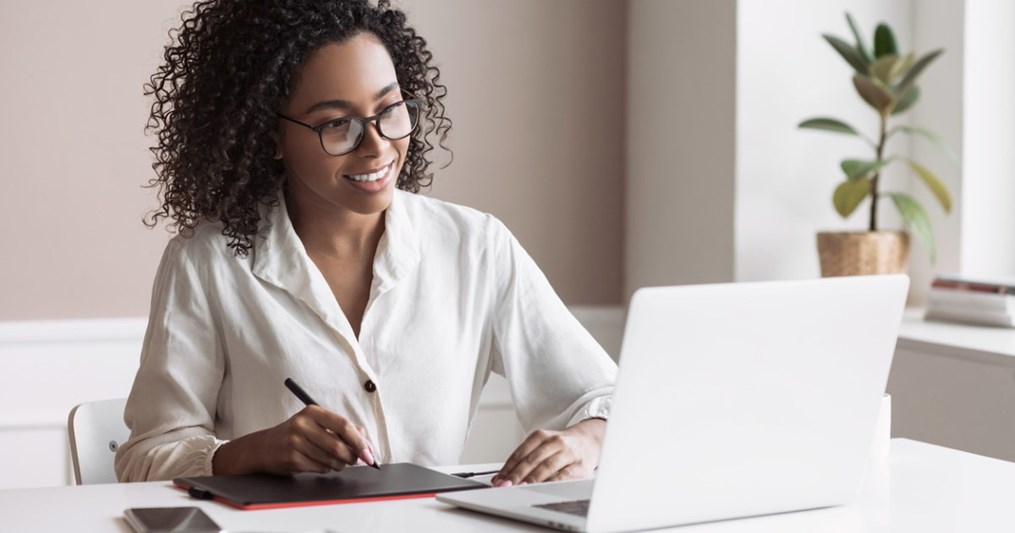 Ready to ace that job interview? Time to start manifesting.
You've put in the hours. You've earned that degree or completed your training. Now, how do you make your dreams of professional success part of your everyday reality? It's time to start manifesting!
The Power of Positive Thinking
Positive thinking can help you realize success in your career. No, for real! Manifestation and visualization are tools to help you clarify exactly what you want, so you can start taking specific actions to transform those positive thoughts into your reality. When you know how to think positively, you can better access your subconscious energy and wake it up into taking action.
Set Clear Intentions
Ready to get manifesting? You'll need to set crystal-clear intentions first. Figure out what you want to bring into your life and the workplace. Is it a better job title? Higher salary? Specific measures of success like a degree, publication, or promotion? (If you need some help defining your intentions, a Psychic Advisor can certainly help.)
Having a concrete definition for what you want is what kicks off the manifestation process. Make your intentions even more powerful by writing them down, focusing on how these things would make you feel as you do. You want to really feel the feelings your future accomplishments will provide.
Suspend Your Disbelief
You need to clear some space in your head before you begin manifesting. All too often, we humans have this little internal voice telling us that we just can't be happy.
Clearing out that space in your brain means you'll stop denying yourself your own potential. This might mean putting the breaks on nagging thoughts that you're not qualified for your dream job or that it's too competitive to get. Tell yourself you already have that dream job, visualizing it every day before you get out of bed or drift off to sleep — or both.
Feel and Believe
Once you have clear, defined intentions and you've done your best to banish your doubts, sit in those positive vibes each and every day. Make it a daily meditation to visualize yourself in your abundance and success.
Feel it as if your success is present in your life already. You already published that book. You're already running your business. You're already in your new office. Once you convince yourself, the universe will do its part.
Exercise Patience
Now that you know prosperity and career advancement are coming your way, you can wait for your success with patience (minus the stress). Manifesting is not about writing down your deepest desires and then curling up on the couch until you're magically named CEO. In fact, trying to manipulate reality to make things happen quicker than they're supposed to is a surefire strategy to mess up what the universe is trying to deliver.
So, take action each day to bring you closer to the goals you define, but remember that you can't rush the process. Visualization will help you experience how amazing achieving your career goals will feel, getting you inspired to do what you need to do to make it happen.
Speaking with a PathForward Psychic can provide clarity and guidance on best practices for realizing your professional dreams. Get in touch to start manifesting success.
Share
Your

Thoughts

Drop a line, share your insight, and keep the convo going! Sign in or create an account to leave a comment on this content and more.
Comments