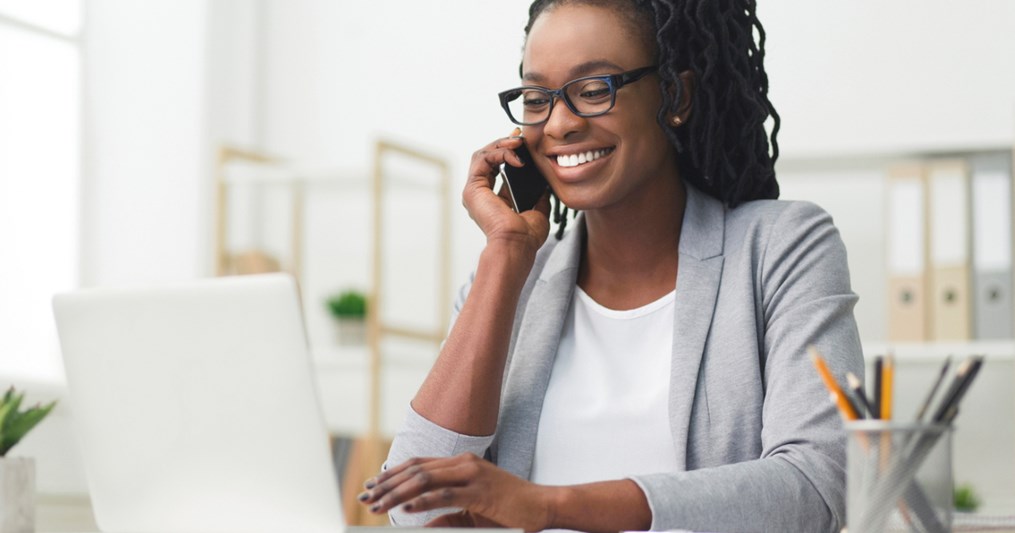 Start a spiritual side hustle from home to bring in some extra cash while helping others.
Whether your day-to-day job isn't earning you enough or you're looking to pursue your passion on the side (or maybe both), a side hustle can be a great way to explore your interests while helping others. You'll have a range of exciting opportunities open to you if you're spiritually gifted.
Why Look to Side Hustles?
There's no denying our current reality. Times are tough, especially in the economic sphere, so don't get down on yourself if you feel like you're struggling. With inflation, stagnant wages, and so many other issues on our plates, sometimes the typical 9-to-5 office structure just doesn't cut it anymore.
Enter side hustles. These side jobs can help bridge the gap between paychecks and bring in some extra cash. Side hustles from home give you the flexibility to live life on your terms, all while making extra money. While they're undoubtedly super practical, a great side hustle can also help you gain fulfillment while giving you an outlet to follow your real passion and help others.
In other words, there's no need to think of your potential side hustle as another boring-but-necessary work commitment. If you're spiritually gifted, you can even choose a side hustle in the psychic realm that lets you use your gifts for good. Here are some psychic jobs to consider when you're on the hunt for that perfect side hustle.
Reiki Practitioner/Energy Healer
A form of energy healing that started in early 20th century Japan, Reiki is based on the idea that everyone has a life force energy flowing unseen through their bodies. Reiki practitioners typically move their hands above or on a client's clothed body. Reiki can reduce stress, promote healing, and ease anxiety, pain, and depression by boosting the healthy flow of energy.
If you work as a Reiki practitioner, you'll use the therapy to guide energy throughout your client's bodies and promote their self-healing abilities. Though the practice has traditionally taken place in person, virtual Reiki is totally a thing these days. That's because the energy works directly on the recipient — the practitioner just helps them see it.
Basic Tarot Reading
If you're gifted at reading tarot cards, offering basic tarot reading services is a great way to go. Tarot card readers can give clients all sorts of readings, focusing on specific problems or issues or an overview of where a person is headed. As a tarot reader, you can offer greater insight into your client's issues and give them actionable, helpful information. You can position your business as focused on a specific area (think relationships or jobs), or you can answer more general questions that clients bring to you.
The best part? You don't need to have a physical office space to do this. Though you might think you need to read in person thanks to the physical nature of tarot cards, in reality, this is one of the best side hustles from home. You can conduct readings by phone, chat, FaceTime, email, etc. Whatever method works for you is possible.
Meditation Instructor
Working as a meditation instructor is another excellent way to earn extra cash while helping others. And yes, you can do it from home as well. You'll teach people how to meditate, but you'll really do so much more. You can help your clients design programs that suit their lifestyles and needs, ultimately guiding them to realize their true desires, intentions, and selves.
Meditation can help people build self-awareness, focus on the present, and reduce stress. You can offer meditation instruction online to build your side hustle to fit your lifestyle and needs. What better way to use your spiritual gifts, all from the comfort of your home?
Online/Phone Psychic Advisor
Working as an online or phone Psychic Advisor can offer a fulfilling side hustle for the genuinely gifted. Whether you're in tune with others' emotions, perceive energies and auras, read tarot cards, or any of the other many skills different types of psychics may have, you can translate your gift into a job from home.
To get started, you'll want to take some time to study the particular areas of interest and play to your strengths. Read those books, watch those videos, and begin mastering your psychic skills. You can even speak with another professional Psychic Advisor to find out how they honed their gifts and qualifications. Some skills are easier to develop with study while others may fall beyond your capabilities, so be honest about your talents and take time to perfect your craft.
Your unique abilities can also lay the foundation for your brand and image. If you plan to do energy readings, for instance, you can build your persona based on that. Professional Psychics who work as independent business owners need to get the word out about their services and manage their business as they would any other business. That means setting costs for your services, tracking income and expenditures, and more. Sure, that part sounds less glamorous, but staying on top of the business side means you'll be able to better focus on offering top-quality service in the end.
You might also think about joining an agency instead of running your own business. Psychic lines hiring video and phone psychics are a great way to get a gig that lets you work from home, on your own hours, by answering chats and calls from folks in need of help around the world. You may trade some of the flexibility and independence that comes with owning the business yourself, but this route often does provide more consistent stable work.
Want to learn if you've got what it takes to start a spiritual career? Talk it over with one of our Psychics! The intuitive advisors at PathForward can help you chart your own spiritual course as you identify your strengths and figure out which spiritual side hustle can help you make some extra money while you offer a valuable service to the world.
References:
Share
Your

Thoughts

Drop a line, share your insight, and keep the convo going! Sign in or create an account to leave a comment on this content and more.
Comments