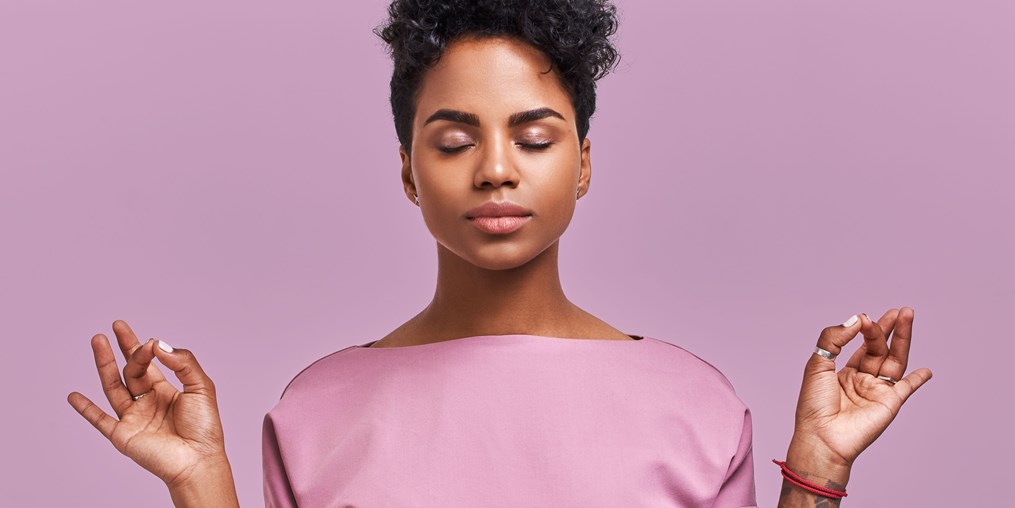 Take a peek inside a day in the life of a PathForward Psychic!
Psychic. Seer. Spiritualist. Intuitive. Telepathic. Fortune Teller. Clairvoyant. Gifted...
We have heard it all, but no matter what you call us, the most important thing for you to know about us Psychics is that we are vessels who deliver messages that are dictated to us from the Divine for you. Granted, we are all blessed with unique talents, and real psychics can help you understand your divine gifts, but curious clients love to ask: "what does a psychic do?" The answer is different for each of us, but this is a behind-the-scenes look into what I do as Psychic Dominique.
How I Greet The Day
My mind is one that runs hundreds of miles a minute, so the order and timing of how I start my day varies - but certain elements are always essential. My loved ones and I talk every morning to help give each other positive vibes to start the day. If I have any dreams, I immediately reach for my phone and notebook to interpret its meaning because I know that there is a message for me within it. I believe in greeting the day with gratitude and prayer. I thank God for waking me up, for the blessings and lessons I have received as well as those I have yet to receive. I pray for protection against negative energy and pray that positive vibes are also returned to encourage more positive vibes. I pray for my loved ones, myself, my clients, the Divine, my higher self, and believe it or not, for all God's children in general because you never know who needs the extra help. I close my prayer by asking for divine guidance regarding my heart, spirit, mind, actions, and the words I speak, especially if I expect to talk with clients that day.
How I Prep Myself Before Readings
Again, one of the first things I do is pray to guide my tongue because it is extremely important for me to have discernment before readings - so I deliver the messages my clients need to hear instead of what they want to hear. I love to see if I have any direct messages (DMs) so I can answer them first thing. I also check to see if any appointments have been scheduled and if anyone is in line for a call back. Another thing I do before I log on for readings is check my planner where I not only keep track of my tasks for the day, but I also have noted all the planetary events for the year. Taking a glance at the day's astrological energy is very helpful for me. It allows me to gain understanding on how my clients may be feeling as well as the overall possible direction of my calls for the day, and it gives me some personal insight into how I need to approach the day. Depending on my mood, I may light a candle or incense or spray aromatherapy mist over my workspace.
How I Take Phone Calls
If I am speaking with someone who is new to me, I say hello and ask them how they are. The answers from that simple icebreaker greeting and question generally give me some insight into who I am speaking with. Depending on the personality type, I may not get to ask how I can help them because they may just tell me immediately as their greeting. For those type of calls or chats, I sense that they either have limited time or limited patience, so the reading will have to be quick. I personally refer to those calls or chats as Lightning Rounds because they zap so much of my energy in a very short period of time as I have to focus more on my internal tools like clairaudience. Readings where the client wants to engage more enable me to use a combination of my internal and external tools (like clairvoyance plus my handmade oracle cards or shufflemancy) if requested. If I am speaking with one of my specialty clients who call or chat with me on a regular basis, we talk like old friends and dive right into what they want to know.
How I Wrap Up The Day and Recover My Energy
After a long day of taking on other people's energy, I'm getting a stiff drink! No, but seriously, the first thing I do after I end my day on PathForward is take deep inhales and exhales just to release all the different energies that I've taken on throughout the day. Now, if I had a mediumship reading where I used my energy to channel a deceased spirit or allow myself to be a vessel for that spirit's message, I normally do grounding exercises to bring myself back to my reality. I also love to recap the theme of the day's readings, because most of the time, I find that my client's concerns or inquiries center around that day's astrological theme and I am always intrigued by those connections. I also believe that I learn from my clients the same way my clients learn from me, so recapping my sessions with clients allows me to take note of what I have learned from our conversations whether it be a revelation of the growth I have made on a subject or an answer to a question I prayed about during the day.
When all is said and done, the healthiest thing that any real psychic needs to remember is that setting boundaries are important. So, at the end of my day, I tell myself that it is officially my time, and that means it's time to leave the office at the office. That is a day in the life of Psychic Dominique. Did this article quench your thirst about what a psychic does or are you thirsty for more? If you still find yourself asking, "what does a psychic do," feel free to contact me or another Genuine Psychic here at PathForward.

Psychic Dominique is a published writer and an Astrological and Spiritual Advisor who taps into her gifts to assist people on their personal journeys. She delivers insightful and motivating advice that is detailed, honest, and thoughtful.  -
Psychic Dominique x4278
Share
Your

Thoughts

Drop a line, share your insight, and keep the convo going! Sign in or create an account to leave a comment on this content and more.
Comments