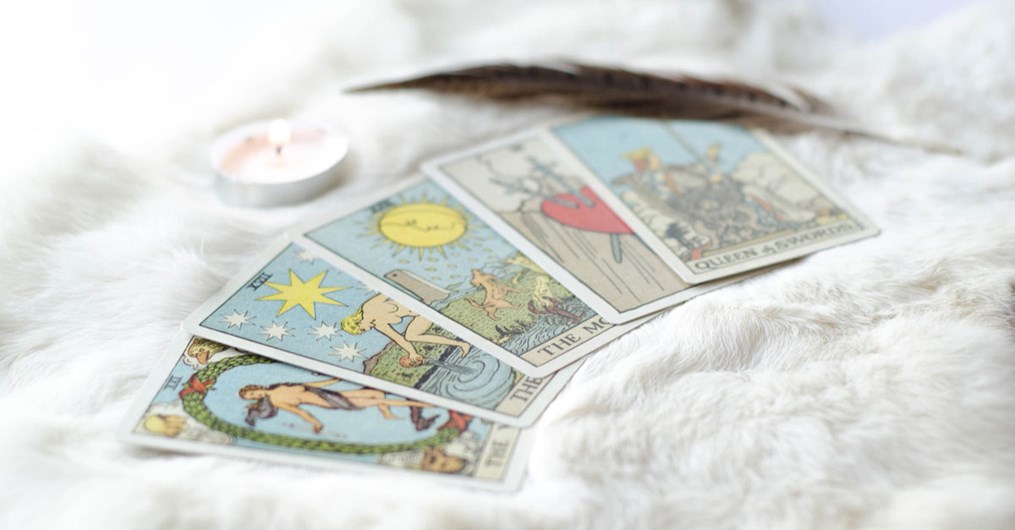 Let the Tarot guide you into 2022
Set your 2022 intentions with a spiritual twist! Using three powerful Tarot cards that signify change, you can set goals that align with your core purpose and manifest your desires for the new year. And you don't have to be a tarot expert to DIY! With a bit of practice and openness to receive, you can gain insight from the cards and use this wisdom to put your plans to action. And if you need more support, a Tarot Psychic can provide you with additional guidance and direction. 
Let's discuss the three Tarot cards and how to implement them: 
# 1 - Death
I know what you're thinking. But fear not! The Death Tarot card gets an undeserved bad rap because of its name when really, this card is about total transformation from a stage you were in before to a new stage filled with opportunities. While it rarely depicts literal death, it does represent something coming to an end. For example, if you're stuck in a job you hate and have goals to land something new in 2022, the Death Card manifests the birth of something new such as a new career path that brings you closer to your calling. The Death card empowers you to let go of whatever doesn't serve you in 2021 and open up a new chapter of possibility. 
#2 - The Star 
I just love this little magical card! If you're seeking life-changing growth, the Star Card packs a big productive punch. If you have an intention to finish a big life project or something that moves your path forward in a major way, such as going back to school or opening a small business, this card energizes your dreams. And if you're looking for a miracle – perhaps in the area of finances, The Star is the card you'll want to keep in your back pocket.    
#3 - Ace of Cups
Shoutout to the four Aces of Tarot! These cards are vibrant, positive, and represent new beginnings. Each card has its own unique flavor, but the Ace of Cups captures my heart. This card energizes love and relationships, both romantic and platonic. If you're seeking a heartfelt connection or a meaningful friendship, pulling the Ace of Cups gets things rolling in the love department. Could 2022 be the year you find the one? Let's manifest it! And check out Love Tarot readings for a deeper dive into your love life.
How To Use the Tarot Cards for Intention Setting
So how can you put these tarot cards into action? If you have a Tarot deck, find a peaceful space and lay the cards out into a 3-card spread. Spend a few minutes with each card and think about your intentions. You can meditate on your thoughts, visualize the outcome, or simply tell the cards what you desire. Trust in the magic of the Tarot and keep them close. Place the spread at your bedside or in a space within your peripheral vision. You can even call a Tarot Psychic here at PathForward and ask them to pull these three cards and share the wisdom and foresight they receive. There is no right or wrong way to implement the cards. Trust your gut, and let your intuition guide you.
I hope the new year brings you everything you wish for and more! You deserve love, health, happiness, and abundance. 
Xo. 
Samantha.
Read more articles by Your PathForward Blogger Samantha.

"If you're feeling inspired, I recommend chatting with a Psychic who specializes in this area of expertise. And remember, YOU are smart, strong, and capable of anything you set your mind to!" –
Your PathForward Blogger Samantha
Share
Your

Thoughts

Drop a line, share your insight, and keep the convo going! Sign in or create an account to leave a comment on this content and more.
Comments