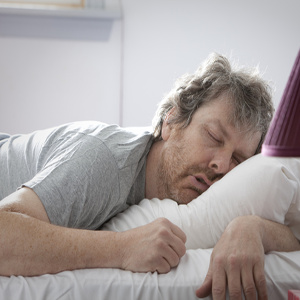 Hearing voices while falling asleep is completely normal.
Have you ever been lying in bed allowing your body and mind to relax into sleep, when you hear your name being called out? Or maybe you've heard some strange, disjointed conversations? It can be disconcerting, especially if someone else is around and says that he or she didn't hear anything at all. What could it be?
Hypnagogic Auditory Hallucination
Hearing voices when we are trying to go to sleep falls under the umbrella of hypnagogic hallucinations, which can take the form of visual, tactile, auditory, or olfactory senses. When it comes to hypnagogic auditory hallucination, this could include hearing voices, along with hearing sounds like crumpling paper, a doorbell, or snatches of imagined speech. Typically, this speech is nonsensical and fragmented.
Is It Your Inner Voice?
Some believe that the speech that you hear is actually your own inner voice and is the summary of your own thoughts of the day. The occurrences can last for a few seconds up to a couple of minutes each time. If this is true and you are indeed hearing your inner voice, it could be that your subconscious is trying to tell you something and the only time it can try to reach you is when you are hazy as sleep comes on.
If you believe this is why it's happening, consider getting an authentic psychic reading. It might help you interpret what your inner voice is trying to say and calm the hypnagogic hallucinations.
Is It Anxiety?
Another reason you could be experiencing these hallucinations is if you have a high amount of anxiety. One person said that every time she would lie down and relax for a couple minutes to try and fall asleep, she would start to hear random chatter that made no sense. She stated that it would happen before she actually fell asleep and was still fully aware of her surroundings, so it wasn't part of a dream.
These occurrences made it very difficult for her to sleep because it would happen every time she would relax, be it day or at night. An informative chat with a psychic online might be a way to find the cause of the anxiety, so hopefully the voices will no longer cause you problems.
Is It a Pre-Dream?
Some hypothesize that the voices come from a pre-dream state where you are starting to dream, but haven't fully entered the dream state yet. As you relax into a sleep state, your brain starts to relax and prepare for sleep, and the voices enter. This actually makes a lot of sense. The reality is that more people experience this than you may realize because the voices might not stick out to everyone. It's those with sleeping disorders or those who are sleep deprived that might be more hyper-aware of what's going on and notice the voices as they start to speak.
The main thing to take away from this is that hearing voices as you fall asleep is completely normal and does not fall into the category of psychosis. Don't let the voices scare you into not sleeping!
Share
Your

Thoughts

Drop a line, share your insight, and keep the convo going! Sign in or create an account to leave a comment on this content and more.
Comments