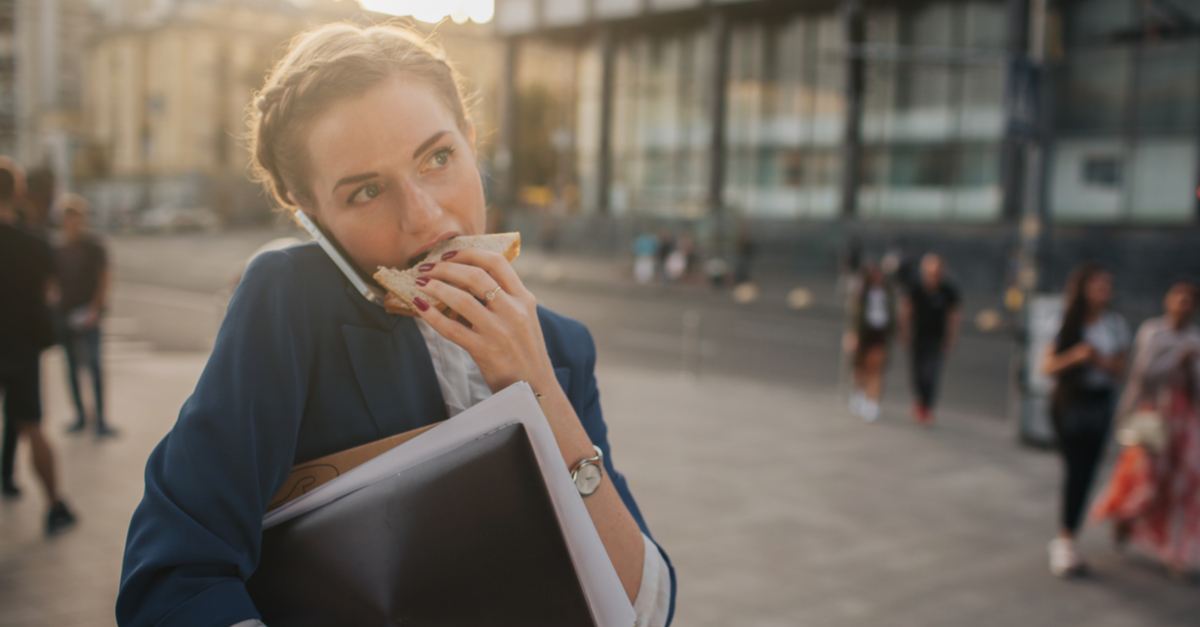 We all know self-care is critical to overall well-being, and for many of us, regular psychic readings are an important part of the process of filling our cups. There's nothing like setting aside an hour with an intuitive Psychic dedicated to looking into all of the hidden corners of an issue you might be facing.
But what if you only have a few minutes before work and really want to talk about a big meeting you have that day? Or what if your love interest just called to say they are on their way over and will be at your house in 15 minutes? Or what if you are just simply running low on funds but really need some guidance. Below are five tips on how to ask a Psychic questions in under 10 minutes: 
#1 Write down your questions ahead of time.  
Ten minutes (or less) goes way quicker than you might think, and it's easy to get stuck on a single question, especially if there is a lot to discuss about the situation. Having your list of questions in front of you when you call lets you know what you need to cover in the time provided and how you are doing against the clock. Having a list might also help you eliminate questions that are less critical or can wait until you have more time to focus on the issues that are most important to you with the time you have.
#2 Read your Psychic's bio page.
If you are not already familiar with the Psychic you are calling, read their bio to make sure their gift aligns with your reason for calling. For instance, if you want to know how Mercury retrograde affects you, you will need to ensure the Psychic is also an Astrologer. If you feel like a transitioned loved one is trying to contact you, you will need to select an Advisor that lists mediumship amongst their gifts. Our customer support team is available 24/7 should you ever need assistance choosing a Psychic.
#3 Ask specific questions
It's quite possible to cover a lot of ground during a short reading. However, broad topics such as "will I ever get married and have a family" are best suited to a more extended reading where your Psychic has sufficient time to dive deep into the many factors that impact your scenario, possiblities, and what kind of timelines might be associated with your choices. For a quick reading, specific questions with defined timelines are more effective. A more appropriate topic for a short reading would be, "I'm going to a party on Saturday and a friend with whom I had a falling out will be there. How are they feeling, and how might this go?" Asking a question that can be fully and completely addressed within the timeframe allowed will help you achieve the most satisfaction with your experience.
#4 Tell your Psychic you have limited time.
Clients have the option to extend the reading past the initial time, so let your Advisor know if you are unable to do so. Psychics will sometimes see things that do not directly answer the question but are still important to the issue at hand. Suppose a Psychic is aware of a time crunch. In that case, they can deliver the information that directly answers the specific question as quickly as possible. And if there are quite a few additional factors at play, there will be a mutual understanding that those factors will have to be discussed at a later date.
#5 Take notes and, if possible, set aside a few moments to ask if there is anything you need to be thinking about between readings.
While your Psychic might not always have time during a short reading to pass along everything that comes through, you'll likely receive some details or insights that you were not previously aware of. Unless you're getting a PathForward chat reading with a free transcript, it's a good idea to jot down some notes so you don't forget anything. During a short reading, every detail counts! Sometimes notes can help you receive some great insight after the fact which can help you create your next set of questions when you call again, even if you still just have a few minutes. While this isn't always possible, see if you can set aside a minute or so at the end to ask if there is anything else you need to know. This information just might surprise you! And it can be an excellent food for thought in between readings.
Life moves quickly, and we understand that you do too! So whether you have ten minutes or two hours, an intuitive Psychic can always help you navigate your path. We hope to talk to you soon!
"Looking for a clear course of action? Using the messages expressed in the cards, I'll guide your path to the most fulfilling outcome." -
Psychic Jax x4191
Share
Your

Thoughts

Drop a line, share your insight, and keep the convo going! Sign in or create an account to leave a comment on this content and more.
Comments