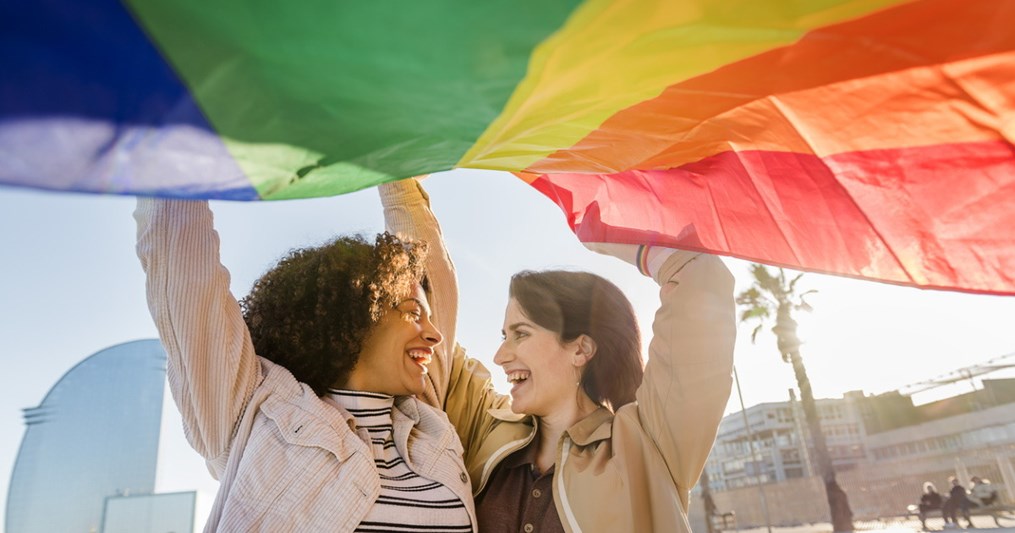 Celebrate love with a Psychic Reading that gives you insight into your unique relationship goals.
Ah, love. When it's good, it's so, so good. When it's not... well, it can be downright heartbreaking. But there's one certain thing: Love is love, and you're worthy of respectful love advice no matter who you call your bae. With Pride Month arriving, it's time to get insight into your path.
Love Psychic Readings Are For Everyone
Whether you're gearing up for a first date with your crush, getting over a tough break-up, or in a long-term relationship that all your friends gush about as #couplegoals, Love Psychic Readings can give you the answers you need to enjoy a fulfilling love life — however you define that! Love Psychic Readings are for everyone, no matter who you love.
Psychic Readings can help you can gain closure for the tough stuff and get started on a path to self-discovery that gets you ready for powerful love. With the help of an insightful Psychic Advisor, you can gain insight into hard-to-define relationships (yeah, we've all been THERE) and figure out the right places to look for love. Gay, lesbian, transgender, or however you choose to self-identify, Love Psychic Readings are for you.
How Do You Spell "Relationship?"
Try C-O-N-F-U-S-I-N-G
No one ever said that relationships are easy... because they definitely are anything but! Even the most blissful relationships come with their challenges. You know what? LGBTQ relationships are just as confusing and complex as any other. In fact, you have your own unique issues to deal with — issues your well-meaning but clueless straight bestie might just not get.
That's where our Psychic Advisors come in. We get it. Same-sex friendships get entangled with exes, different partners may have different comfort levels with being out, and family dynamics can be really challenging to navigate. All that comes along with the usual, "Do they love me... Do I love them?!" uncertainty common to just about every relationship.
As far as our society has come in in embracing LGBTQ equality, unfortunately it still isn't accepted to equal degrees throughout the country and the rest of the world. At PathFoward, when it comes to sexuality, we offer no judgement, no bias, no shame — just unconditional love, support, and confidentially.
Love Psychic Readings With Understanding and Respect
Here at PathForward, we're dedicated to equality. Our service prioritizes diversity and strives for respect toward all people and communities, and we warmly welcome anyone in need of a listening ear and Psychic guidance. No matter where you are in your love life right now, our intuitive guidance can help you get answers to any burning questions while illuminating positivity you should strive for. Love is love, and each and every relationship is deserving of respect. We're ready to help you navigate the intricacies of your relationships.
Wherever you are on your journey to love, you can count on PathForward for kindness, support, and intuition.
Share
Your

Thoughts

Drop a line, share your insight, and keep the convo going! Sign in or create an account to leave a comment on this content and more.
Comments