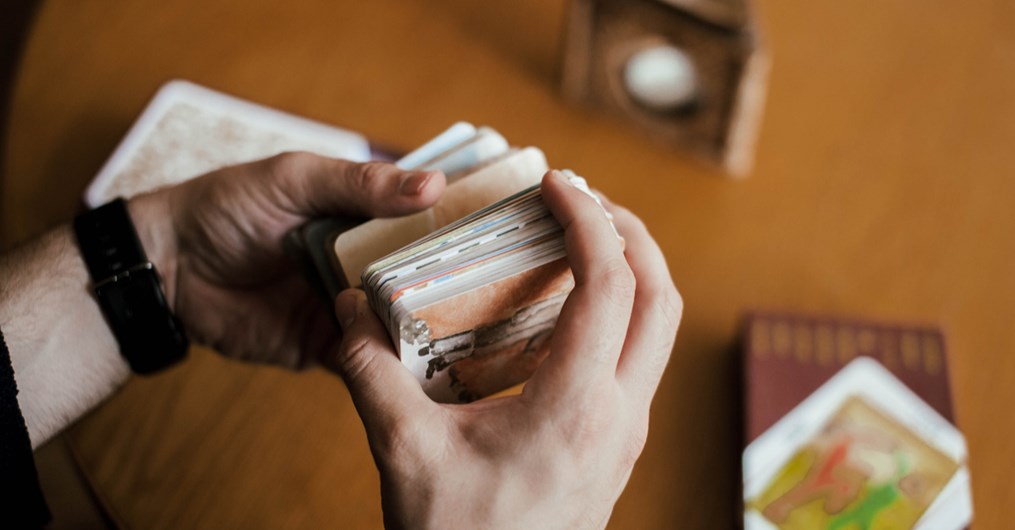 It ain't easy being a Psychic Advisor. But it sure is rewarding!
To be a psychic reader takes a very specialized skill set. Obviously, a person has to be a mystic, devoted to the spirit and well versed in the metaphysical knowledge of the Spirit World; Dreams, Religions, myths, and the practice of using intuition and true faith and wisdom to spontaneously give a psychic reading to a complete stranger!
My job is to look at the symbolic portrait given by my sacred and powerful Tarot Cards to see what the story is. From all the many layers of meaning that the cards reveal, I must trust my intuition to pick the right interpretation and convey it in a way that is entertaining, inspiring, and meaningful to my callers. It is a very demanding process that challenge and validates my faith with every call.
I also use quotes, sayings and proverbs from many cultures to quickly express the meaning in a way that is economical and can convey a lot of meaning in one phrase. I try to "talk the talk" for the individual's own spiritual or religious tradition for I am a devotee of all religions and all cultural expressions. I have had many paranormal experiences too numerous to mention here.
I have studied since I was a young teenager and followed my heroes John Lennon and George Harrison to India where I fell in love with meditation, Mahatma Gandhi, and Hinduism. I have since studied Taoism and Buddhism, as well as the Catholic faith of my childhood, and Native American spirituality. I have a long-studied the knowledge of psychology, therapy, and counseling from a lifetime of working with the mentally and physically disabled, emotionally disturbed children, and a personal study of human nature and personality.
No psychic profile though would be complete without a perception of the subtle language of symbols and myths. For me it is meaningful coincidence, or synchronicity, which reveals the Cosmic Mind of the YOUniverse, as every day, in large or small signs, the Great Spirit shows that it knows and appreciates each human being by speaking to each one of us in a private symbolic language of coincidence. You just have to learn how to listen.
It is through dreams that everyone in the world gets a symbolic psychic reading from the mind theater of elusive thought. I have studied my own dreams extensively by keeping a dream diary and contemplating the meaning of my imaginings, as I have done every day since I was fifteen years old. But it is the dreams of the future that have inspired me to believe in the spiritual dimensions and in the infinite spirit that exists at the heart of all life - in every atomic particle, in everything!
When I read your glowing reviews, I glow like the sun. Thank you for your generosity and investment in the mystic power of the Tarot that comes from the eternal spiritual power of dreams, symbols, myths, cosmic coincidences, and mystic visions! I am honored to be able to share my great ongoing unfolding of the joy of life through my 40 years spent studying and practicing Tarot. I am overjoyed to share my spiritual faith and mystic visions, to add a great cosmic magic to your life!
Lost? Questioning? In need of some Mystic Guidance? Give us a call.That's exactly what we're here for!

"Do you feel a connection with this info? Let's talk. I will assess your spiritual point of view and help you rebuild faith in the YOUniverse."
- Psychic Tony x4042
Share
Your

Thoughts

Drop a line, share your insight, and keep the convo going! Sign in or create an account to leave a comment on this content and more.
Comments