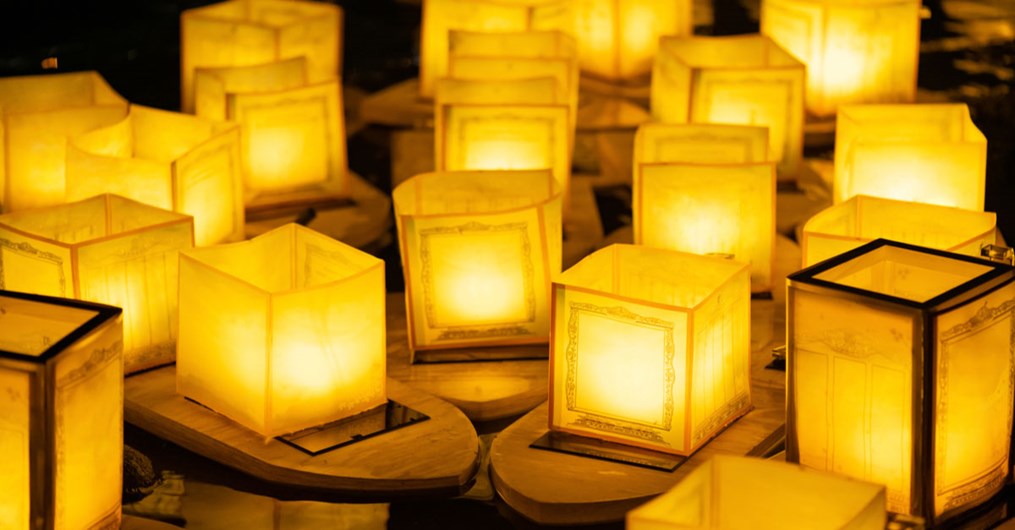 Mourning is a process of releasing your love back into the Universe that birthed it.
Are you in the process of mourning? Just breathe. Here are seven effective self-led healing meditations you can do to find peace and comfort.
Breathe. Start by just being more aware of your breath. Notice how your body responds to your attention. Breathe more fully. Notice how your body interacts with you being intentional with your breath. Breathe deeply and exhale with an audible sigh, then return to a silent breath. At any time you notice resistance, use your breath to soften it. If you can breathe with it, you can be with it.
Body Scan: Bring your attention to the sensations you're experiencing at this moment. Scan slowly from either head to toe or foot to head. Notice if and where you feel any tension, warmth, pulling, ache, etc. Linger your mental focus in any place that is calling for your attention. Hone in on it, offering it your presence. Your presence will illuminate this energy aspect manifesting in your body and give it space to be and breathe on its own.
Acknowledge it. Breathe with whatever comes up. Be aware of both your emotional body and physical body. We don't need to change our feelings and emotions. We allow them to pass through us like air from a breath. Don't try to block them. When you feel the need to lock it down, see if you can open the door and be with them. Visit with them. They won't stay forever. Again, they are visitors. However, if you discern that it's too much for now, that's okay. You can stop and restart later.
Wisdom. Grief is valuable information. It points you in the direction of the things you love and love you back, the things you value, and the things that make life meaningful. Honor your grief by allowing it. Welcome it in as a teacher. What is it teaching you? What wisdom can you gain from it? Let the answer be a moving point, which is to say, don't limit it to one answer. The answer might not be audible. It might be answered in a sensation, knowing, thought, vision, scent, sound, memory, etc.
Love. Place a hand or both hands on your heart and express your love for the departed. Let this love funnel around you and encapsulate you. As your chest and diaphragm rise and fall, honor the deepest aspects of your grief and the fullness of your love and joy. Let them come and grow as naturally as breath.
Affirmations: Repeat any of the following affirmations you identify with aloud or telepathically. You can also let your intuition guide you to creating your own affirmation. "I acknowledge that the grief I feel is a testament to how much I love _______ (fill in the blank with a name of your loved one.) "I'm okay with acknowledging not being okay with this loss right now." "I choose to allow myself to feel the fullness of my grief." "I accept the process of mourning." "I will not allow grief to defeat me." "These feelings of mourning, like all things in life, are temporary." "I breathe in these affirmations and exhale peace and serenity.
Honor. Slowly come out of meditation when you are ready and do something today to honor the memories of the departed. 
Thank you for the courage to journey through this meditation today. Continue to be kind to yourself. Permit for yourself to be supported, cared for, and loved abundantly. Remember, you have what it takes to survive this and still live a beautiful and fulfilling life.
If you need help moving forward or would like to try a guided meditation, get connected to me or another Psychic here at PathForward. We're always here for you!

Psychic Halo is an intuitive life-guide with over 12 years of experience serving hundreds of clients. Halo is skilled in Mediumship, energy healing, and Tarot and is the voice of PathForward's Guided Meditation Podcast, "The Mindful Path."
Psychic Halo x4168
Share
Your

Thoughts

Drop a line, share your insight, and keep the convo going! Sign in or create an account to leave a comment on this content and more.
Comments