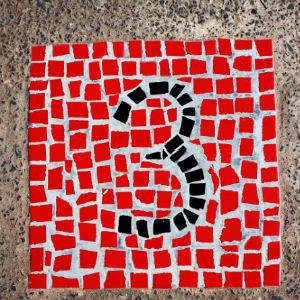 What can a simple number mean for your life?
Numerology is the study of finding significance in numbers, such as birth dates, addresses, and balance numbers. By using various equations and common symbolism in the universe, it can help determine a person's personality, needs, obstacles, and emotions. If you're looking for guidance in your life, you might consider visiting a numerologist to help guide you on your life's journey. Consider the following ways you can use numerology to improve your life.

Use It as a Self-Help Tool
In a numerology reading, you can learn more about yourself, such as why you make the choices you make, who you are as an individual, and why you attract various people. This insight can help you make better decisions in your life and help you in better understanding yourself.

Learn How to Come Across Better to Others
If you have trouble in your relationships, numerology can help give you advice to fix these issues. For one, you'll learn more about yourself and how you interact with others, but you can also get advice about family members, co-workers, and friends, and discover what you can all contribute to create stronger relationships. Your personality number also says a lot about what people's first impression is about you, which can end up being useful information.

Discover Aspects of Your Future
Numerology can also find symbolism in what's to come, so if you're looking for
live psychic advice,
the information may already be there and you just need a numerologist to interpret it for you. You may be able to get advice about the next few months or even look into what's to come next year as a whole.

Find Your Balance
Numerology also delivers a balance number, which indicates how well you respond to challenges, how you direct your emotions, and how you work through these challenges. With the information that your balance number gives you, it allows you to discover where you are and how you can manage these situations more efficiently.

Learn More About Love
Like in many similar practices, relationships and love are a hot topic, and you can get plenty of relationship advice from numerology. For one, the more you learn about yourself and your own personality, the better you can understand how you work in various relationships.
Plus, numerologists can use numbers, such as birth dates, to determine how compatible two people are.

Discover Your Challenges and Opportunities
Numerology can also help describe the types of challenges and opportunities you'll see in your life. Not only that, but it can predict how you react to these situations and help explain why certain things happen to you. Some people suggest that your Life Path Number is the most important number on your numerology chart since it gives so much insight into your personality and future.

If you need help improving your daily life, consider visiting a numerologist to discover these benefits and more from your reading.
Share
Your

Thoughts

Drop a line, share your insight, and keep the convo going! Sign in or create an account to leave a comment on this content and more.
Comments