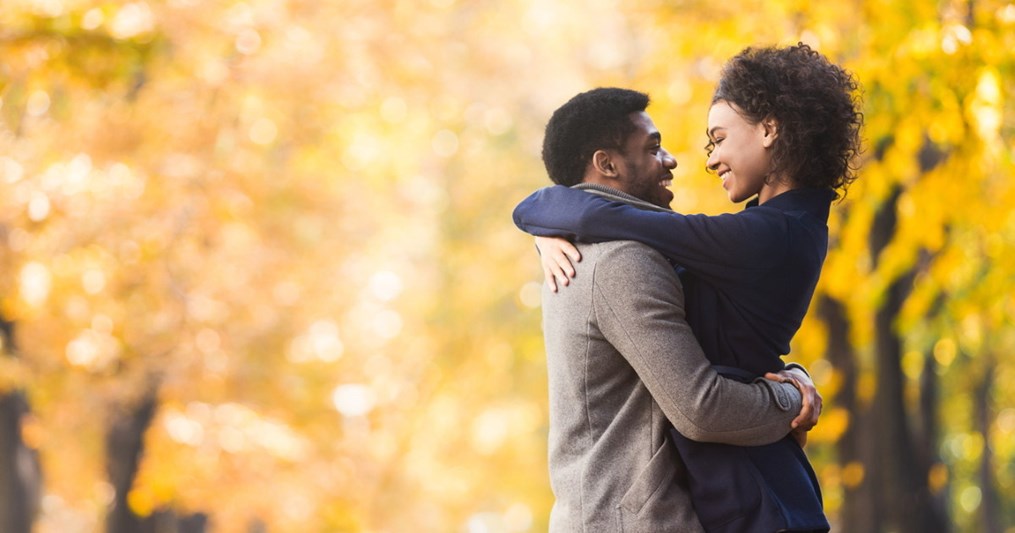 Let the tarot show you the way to finding love.
Whether you're in a relationship and want to know where it's headed, you're pining away for a longtime crush, or you're just not sure how to start looking for love, it's no wonder you have love on your mind. Your tarot deck holds serious insight into your path to finding love.
Watch Out for These Cards in a Love Tarot Spread
First things first. You need to know the cards that signal love.
If you're looking for a love tarot spread that represent love and relationships and cards that can help you manifest loving connections, keep a few things in mind. While thinking of your maybe-future-bae and yourself in a relationship, shuffle those cards and ask if the two of you will have a relationship. Then, look over the cards and choose the one that stands out to you while you're holding that question in your mind. Remember, tarot is rooted in emotions, so let your intuition take over.
Now, take a peek. These three cards will give you a positive answer to the question at hand:
2 of Cups: The 2 of Cups signifies you and your crush both want a relationship. This card of union, negotiation, and emotional balance means good vibes between you two, so go for it and tell them how you feel.
The Lovers: This card appearing in a future love tarot spread translates to good news, at least for a physical relationship. However, there's a warning in the cards as well: You need to be responsible.
10 of Cups: The 10 of Cups is a great omen if it's a long, happy relationship you're after. This card portends good things for long-term relationships.
How To Use the Cards To Find Love
An intuitive Psychic can help you figure out the best way to use your own tarot cards to gain insight into your love life with a relationship tarot reading. Here are some tips to get you started when you're looking to find love through the tarot:
Keep an Open Mind
If you're using your cards to find love but end up with a (seemingly) totally unrelated message, don't toss those cards aside. Maybe you asked about love but find an answer that you need to go to another place or retreat and focus on yourself. Follow along, even if it doesn't seem like the cards are telling you to do something that actually invites love.
Everything in life is interconnected, so keep an open mind. The path you take thanks to your tarot cards may just be a long road to love. Bonus points? You'll learn more about yourself along the way.
Craft Questions Around Yourself
Though it may seem counter to the idea of love (which is all about connecting with someone else, after all), keep in mind that the tarot is about you and your feelings. Getting an answer from a future love tarot spread as to whether or not someone likes you may give temporary insight, but you'll go further by asking what YOU can do to attract a love interest. If the person you have in mind at that moment isn't the right one, it's going to come up in your reading anyway.
The tarot empowers you to do the best thing for yourself. Desiring someone and passively waiting does not help you progress in life in any way. Focusing questions on the thoughts of someone else can leave you feeling helpless, but if you center yourself while reading, you'll get a plan of action.
Commit to Healing
Before you can find your soulmate, you need to accept your own beautiful imperfections. Whether we know it or not, we constantly repress and hold back on aspects of ourselves to meet other people's expectations. Much of this is formed in childhood and shapes how we give and receive love as adults.
You can use a tarot reading to better explore past rejection, insecurity, and fear. By acknowledging these parts of yourself, you can weaken them and pave the way for more authentic, loving relationships. You can then imagine how you'll feel when you find someone who loves and accepts you the way you are, setting you on a path toward healing and manifesting love.
Focus on Feelings
All in all, you want love for the happiness you think it will bring you. So, going on a spiritual journey seeking love requires you to shift your mindset. Instead of thinking about how you want a relationship, think about you how want a potential relationship to make you feel.
Then, figure out actions you can take to feel those feelings on your own. Long, luxurious baths, gratitude journaling, morning walks, and more might offer concrete steps you can take at this moment to boost your sense of well-being. Ask the tarot how to cultivate good feelings in your life to start on a journey that may ultimately lead to love.
Love Yourself
You may give the idea of a romantic relationship power because being in a relationship makes you feel like you deserve love. Give that power back to yourself. You can give yourself all the love you deserve, so lean into self-care. You'll make more space for others to love you at the same time.
That's because other folks can sense when you love (or don't love) yourself, and they react accordingly. You can better connect with and support other people when you love yourself, too. Learning how to love yourself will accelerate your path toward finding a soulmate, and the tarot can help you figure out how to get on that path. Ask how you can cultivate self-love and let the tarot show you the way.
Whether you're looking for tips for using your own tarot cards to guide you on the path to love or you want an intuitive Psychic to help you on your way, PathForward is here for you. Get a Love Tarot Psychic Reading for insight into your current situation and tangible steps you can take to manifest love.
References:
Share
Your

Thoughts

Drop a line, share your insight, and keep the convo going! Sign in or create an account to leave a comment on this content and more.
Comments