Want to know when the wedding bells will ring? Find out with a marriage tarot reading! Whether you pull your own tarot card spread or get a reading from a Psychic Tarot Reader, it's helpful to know which cards predict a proposal. Here are 5 powerful tarot cards that look positive for marriage:
4 of Wands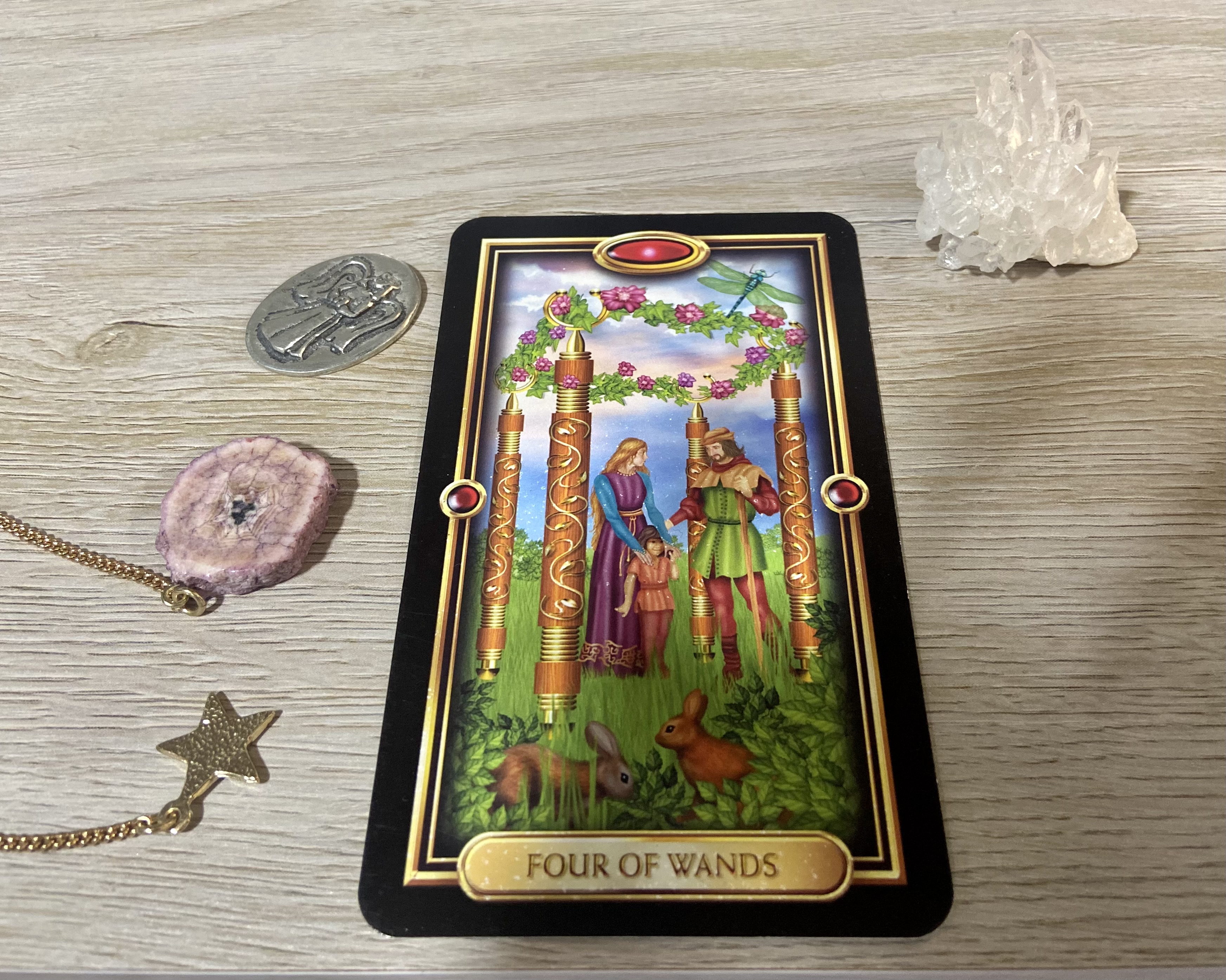 If there is a tarot card that represents marriage, the 4 of Wands is it! If you're wondering when he'll pop the question, this card predicts a proposal or a deeper dynamic building in your relationship, bringing you and your boo much, much closer. This union is strong, secure, and stable. And if you're single and ready to mingle, now is the perfect time to get out there.
Two of Cups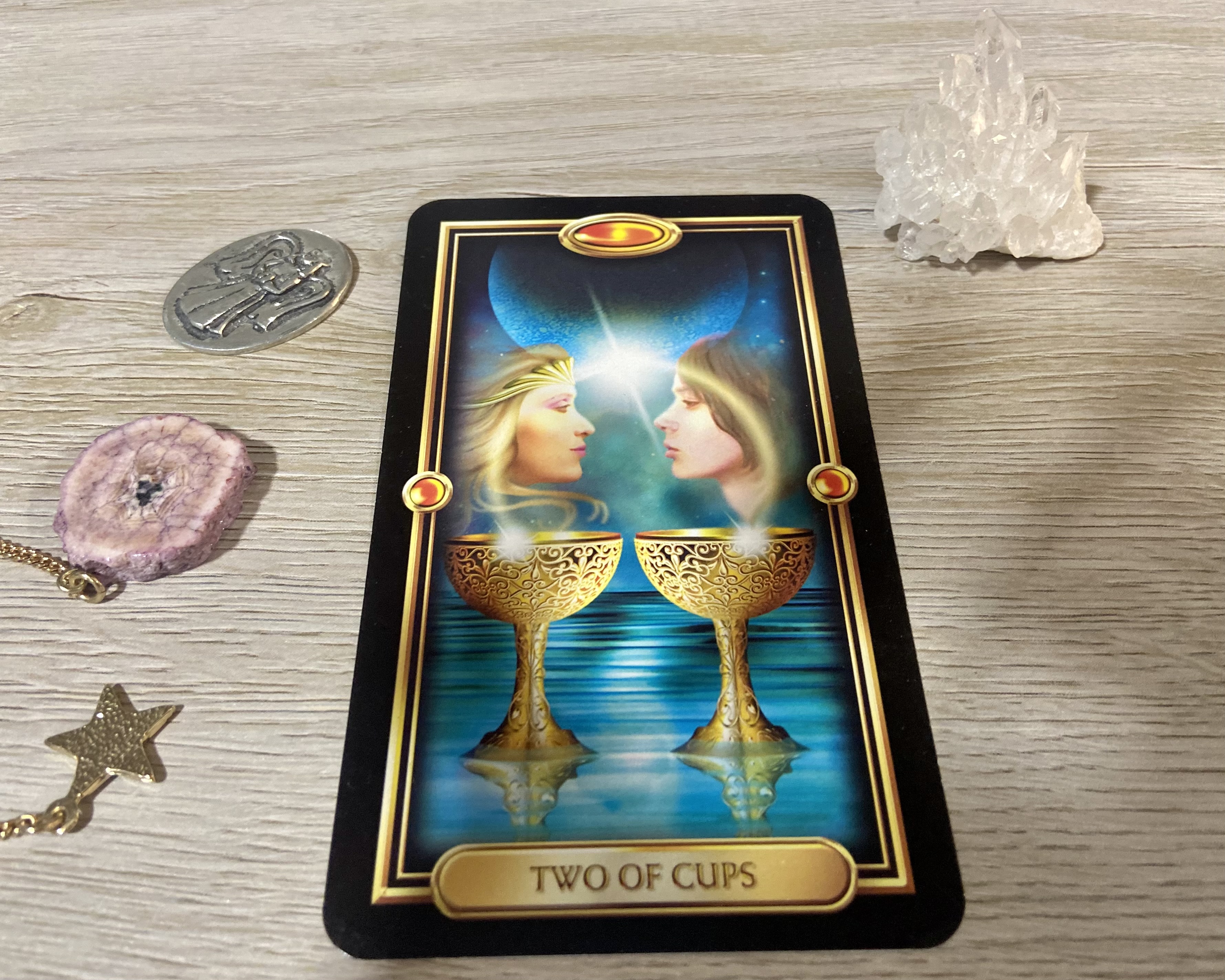 If a will he marry me tarot spread is on your mind and the Two of Cups pops up in your reading, you're in luck! This card indicates a partnership that could go the distance – yay! This relationship has a very strong mutual attraction. Think soulmate vibes. There's nothing more fun and exciting than that new love feeling, so enjoy it! Some keywords surrounding the Two of Cups include partnership, union, love, and happiness – all good things.
Ten of Cups
It's a great sign if the Ten of Cups pops up in a marriage tarot spread. This card speaks to those who have recently met someone new and special. And also for couples who are making plans and arrangements to blend families. The Ten of Cups predicts celebrations and gatherings bringing excitement and peace. And for singles who are still searching for "the one," you could meet a potential life partner in the near future.
The Lovers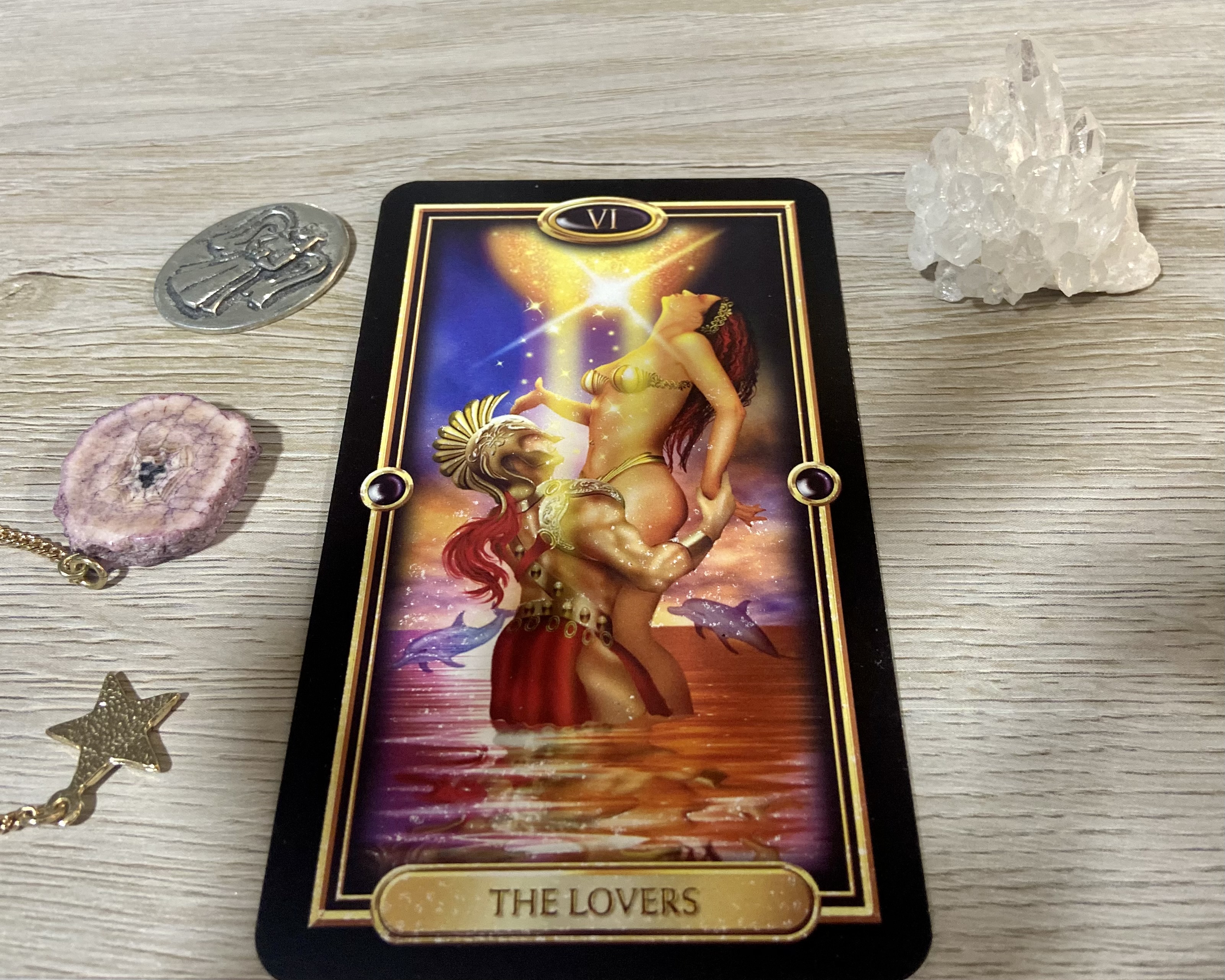 Ooh, la, la! The Lovers tarot represents a decision to move toward a person you value. And while this card doesn't guarantee a long-term commitment, it does give the nod of great potential. If you're single, The Lovers card represents a time of self-awareness preparing you for the kind of love you need and desire. It's an excellent time to refresh your dating profile and be open to something (or someone) different, especially if you've been stuck in toxic relationship patterns.
Ace of Cups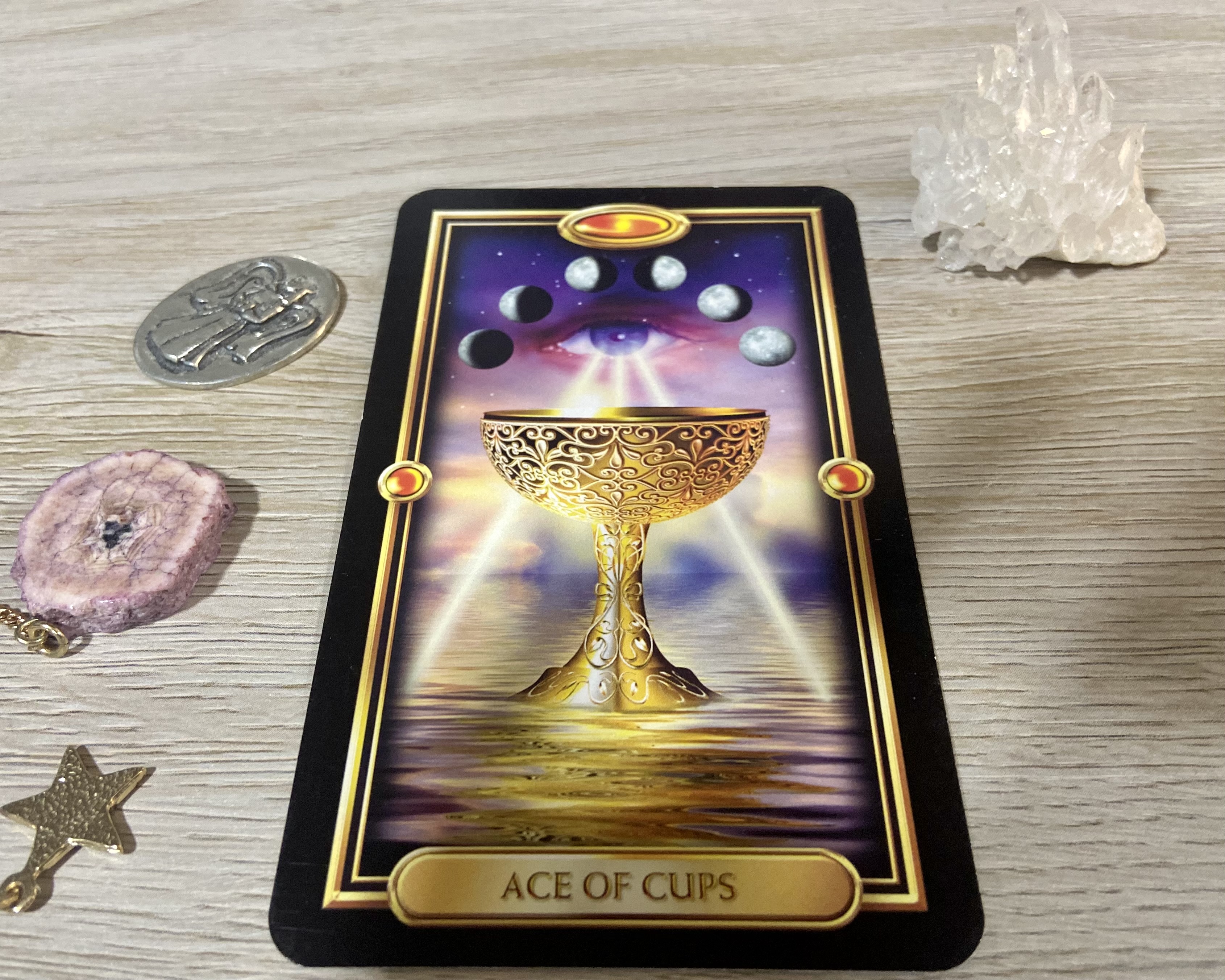 Ready to vibrate higher with a partner by your side? The Ace of Cups predicts a new love interest that has marriage potential offering real fulfillment. Couples who've hit a rough patch may feel renewed and ready for growth, and singles are glowing! This glow-up is magnetic, attracting new people into your energetic field. Those who've gone through heartbreak are moving forward and ready to date again. Emotions of love, joy, and happiness are associated with the Ace of Cups tarot. Yay!
Reading Your Own Tarot Cards
If you've got a tarot deck on hand and want to ask a question about marriage or your partner or future partner, but are not sure where to start, take a look at our Tarot Teacher series that outlines different spreads you can try at home. For instance, if you're single, you may benefit from a four-card tarot spread as it can reveal info about your past, present, and future and opportunities for love.
Get a Marriage Tarot Reading
Now that you know which cards to look out for, you can read your own cards or contact a professional Tarot Reader here at PathForward. You can ask about your significant other and if a marriage proposal is coming. If you're single and curious about your future timeline, a Psychic can explore your path and offer insights into your love life.
Xo. Samantha
Read more articles by Your PathForward Blogger Samantha.

"If you're feeling inspired, I recommend chatting with a Psychic who specializes in this area of expertise. And remember, YOU are smart, strong, and capable of anything you set your mind to!" – Your PathForward Blogger Samantha
Share
Your

Thoughts

Drop a line, share your insight, and keep the convo going! Sign in or create an account to leave a comment on this content and more.
Comments