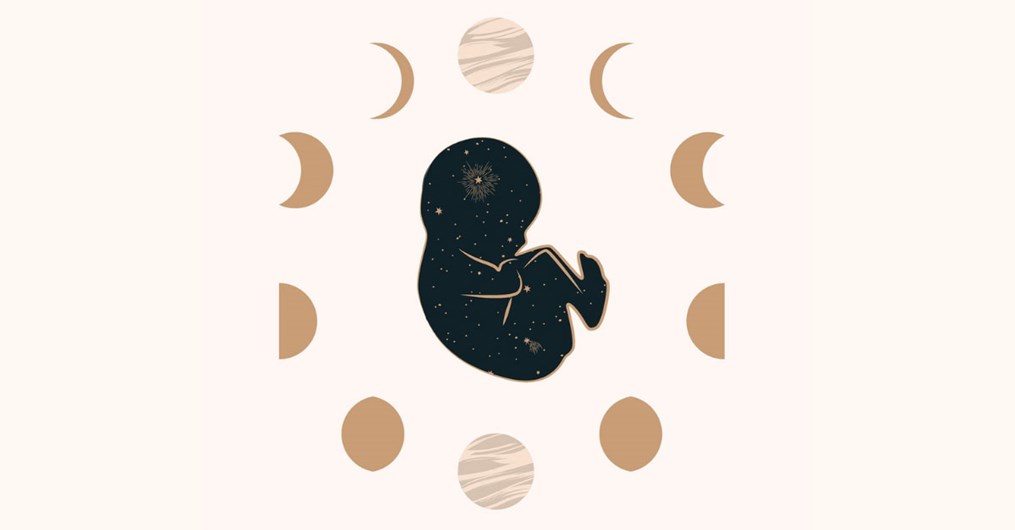 What does your Zodiac say about your parenting style?
Happy Mother's Day to all you beautiful and strong mamas out there! For the past 9 months, I've embarked on the journey of being a mother, with my due date of June 3rd quickly approaching – omg! As a lover of astrology and a soon-to-be Libra mom, I'm excited to bring my little Gemini into the world and can't wait to see how my zodiac sign gifts will play a part in my parenting style. Are you a mother or a soon-to-be mama too? Interested in how your sign will play a role in your astro parenting style? I've spent some talking to PathForward's expert Astrologers and got all the details! Learn what kind of mom you'll be based on your zodiac sign.
The 12 Zodiac Signs as Moms
Aries Mom
You are a strong, fearless, and confident mama! The power of motherhood looks good on you, and you're not afraid to take charge. Aries, you love your independence and pride yourself on being self-sufficient, so don't be surprised by the challenges you'll face when your baby is entirely dependent on you. Fear not, you'll get through it more empowered than ever and be a wonderful role model as your tiny human blossoms.
Taurus Mom
Taurus, you are one of the most motherly zodiac signs of all. Your children are lucky to have such a stable, even-keeled, and wise mama. You got high standards, and your kids certainly won't be lacking in good manners. Keeping schedules, structure, and social engagements organized comes easy to you! You're the mom who does it all with ease!
Gemini Mom
Gemini Mama, you already know you got more than one personality, and that's what makes you "the cool" mom. You're open-minded, youthful, and sure to surprise. You know the importance of being a mom, and even though you may contradict yourself at times, you'll always make the best decisions for your little one.
Cancer Mom
Messing with a Cancer mom and her babies is like messing with a momma bear and her cubs! You're devoted, fearless, and a nurturer at heart. Cancer mamas protect their babies and cherish life-long close relationships with their children. First-time mommies instinctively know the importance of mother to baby – so yes, you were born for this job!
Leo Mom
A gift for Leo mom is the pride and joy she'll feel for her babies! Leo mamas are strong-willed, playful, and proud. You'll do just about anything to see that your little lion cubs succeed in all areas of life. Are you overbearing at times? Sure. But you're not one to sit back. You will make life happen for your family and be there for every dance recital, baseball game, and step along of the way.
Virgo Mom
You've prob read every single parenting book out there, Virgo mama! You're intellectual, structured, and a bit of a perfectionist. You just want the absolute best for your baby, and the best is A LOT, so it's important to remind yourself sometimes that you are doing the best you can.
Libra Mom
Finally! Becoming a Libra mom may just be the center of balance you've been seeking your entire life, Libra. You've never felt a greater purpose than being utterly devoted to the life of another human. Just don't go too overboard on the materialistic things and stay focused on what your baby needs the most; you.
Scorpio Mom
Scorpio mama, you're so strong and resilient! You naturally possess a deep knowledge of the spiritual meaning of motherhood. Your energy is magnetic, and your babies will feel so safe and deeply nurtured in your care. You like to be in control, but remember, every child has their unique disposition, and that is to be cherished.
Sagittarius Mom
Hey, you free-spirited Sagittarius mama! Becoming a mom will be an adjustment for you, and it will take time, but soon enough, you'll learn how to integrate this tiny human into your spontaneous lifestyle! You've got great perspective and a sense of humor to overcome those first-time mommy challenges.
Capricorn Mom
You've got that old-school kind of vibe, Capricorn. Traditional parenting values are important to you and playing both the good and the bad guy comes easy. You believe in tough love, consistency, and will always follow through with your word. Your babies are so lucky to have you!
Aquarius Mom
An Aquarius mom is the fun mom! Your youthful and playful nature is what makes your astro parenting style so cool. You just want your kids to experience the best childhood ever, and you'll make damn sure of it that they do. Maintaining your social life after baby is born is important to your livelihood, so make sure you find time to keep it up!
Pisces Mom
Pisces, you're loving, nurturing, and so compassionate – you are the reason why mothers are important. Other moms look up to you and find your parenting style quite enchanting. Turn to your partner for help with building structure around bedtimes and schedules because, as you know, set routines aren't exactly your thing.
I hope you enjoyed this special Mother's Day blog post! I am so excited (and a bit scared) to become a mommy for someone other than my fur baby. I'll be taking my maternity leave in the upcoming weeks and can't wait to re-connect with you all soon! In the meantime, if you have questions about your astro parenting style or want to discuss other astrological topics, get connected with one of our expert Astrologers.
Read more articles by Your PathForward Blogger Samantha.

"If you're feeling inspired, I recommend chatting with a Psychic who specializes in this area of expertise. And remember, YOU are smart, strong, and capable of anything you set your mind to!" – Your PathForward Blogger Samantha
Share
Your

Thoughts

Drop a line, share your insight, and keep the convo going! Sign in or create an account to leave a comment on this content and more.
Comments