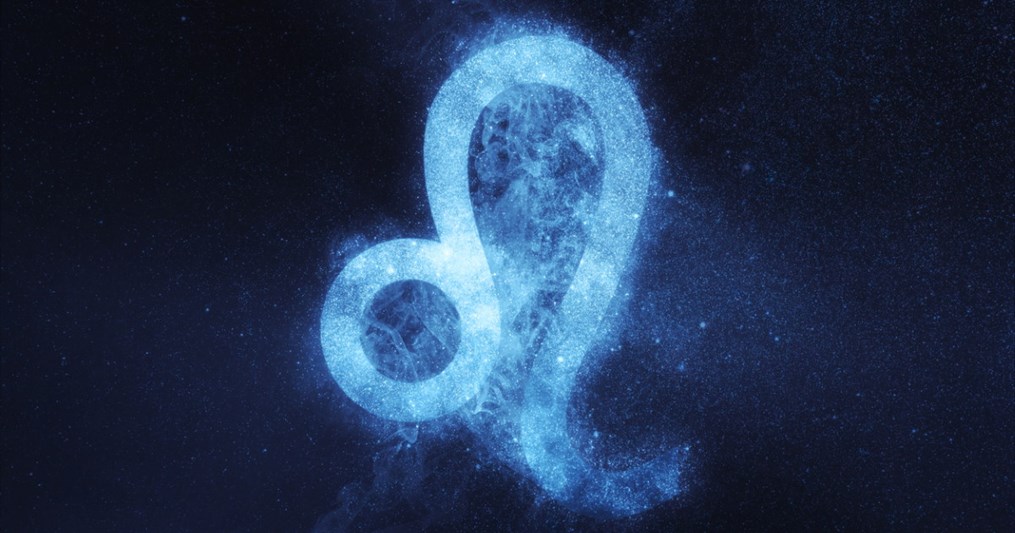 Jennifer Lawrence is a shining example of the fiery celebrity Leo sign.
Jennifer Lawrence is one of those stars we just love to love. It's hard not to swoon for the gorgeous leading lady from films as diverse as "Mother!," "X-Men: Apocalypse," "Serena," "Silver Linings Playbook," and "The Hunger Games". If you're looking for the source of her charm, you may just find it in her celebrity zodiac chart. This luscious Leo embodies nearly all of the signature characteristics of her sign. Read on to see how Jennifer Lawrence showcases all that a Leo is meant to be.
Fun-loving
You can tell from any interview with Jennifer Lawrence that she likes to have fun. This is part of what gives her such a sparkling personality. Jennifer loves to hang out with friends, crack jokes, and make the most of her time with friends and family.
J-Law's brother nicknamed her "Nitro" as a child because she was so hyper. That part of her personality hasn't changed much. Her friends describe plenty of memorable parties and energetic antics with the star.
Loyal
With a Leo, you'll find a forever friend. These people are incredibly loyal to their loved ones, a trait we definitely see in Jennifer. You can see that her A-list friends appreciate her loyalty, particularly in an industry where we sometimes see celebs try to eat each other alive. Jen maintains close friendships with the likes of Emma Stone, Amy Schumer, and Adele.
Lawrence's loyalty extends to her career, too. She takes every role extremely seriously and always gives it her all when embodying each character. 
Honest
The lion of the zodiac, there's not much that a Leo will shy away from. These individuals stand fiercely in their truth and refuse to be moved. Jennifer Lawrence is known for her (sometimes brutal) honesty, and we love her for it! This girl says things you won't usually hear in Hollywood, like "I'd rather look a little chubby on-camera and look like a person in real life." She also notes that "I tell my friends to slap me if they ever think I'm getting full of myself."
Outspoken
Leos know how to roar. They're confident and outspoken, having no difficulty telling others what they think. You can see this trait in Jennifer Lawrence in films like "Don't Look Up" and "Mother!," which are sure to spark plenty of conversation. In an interview about "Mother!" Lawrence noted that the film "speaks to the truth in humankind, the cannibalization and insatiable need and hunger that we have." If that doesn't take an outspoken personality, nothing will!
Even when facing difficult roles, Jennifer tackles them with gusto and takes the time to perfect her performance. In "Don't Look Up," Jen had to rap Wu-Tang Clan's "Ain't Nuthing ta F' Wit." Though only seconds made it into the film, Lawrence memorized and rapped the whole song, despite her discomfort. She described the scene as "horrifying" to film and called that day on set "the worst day of my life." Concerns aside, Jennifer still pulled off the role beautifully, as any brave Leo is apt to do.
Charismatic
Leos like Lawrence are known for their charisma. People are drawn to this fire sign like ... well, a flame! Leos are dynamic and engaging, which is essential for any actress. From "Red Sparrow" to "Silver Linings Playbook," Lawrence is always impossible to tear your eyes from. Like the "girl on fire" she plays in "The Hunger Games," Lawrence truly is a fiery personality that dominates on the silver screen.
Energetic
It would be impossible for Lawrence to keep up with her action-packed lifestyle without a healthy dose of energy. Jennifer's rising Sagittarius sign provides just that. Rising signs denote social personality. With Sagittarius in this spot, you'd expect to see a bold smile, a brave penchant for travel, and an exuberant social side. This rising sign also gives Jennifer that essential energy to do it all and excel with everything she tries. 
Interestingly, Sagittarius is symbolized by the archer, which is a key part of the role Jennifer played of Katniss Everdeen in "The Hunger Games." Perhaps she was just made to play the part.
Occasionally Reclusive
Though Lawrence spends most of her time in the limelight, we've seen that she can be a bit reclusive at times, too. After the release of "X-Men: Dark Phoenix" in 2019, she took a long break from the public sphere. Lawrence attributed this in part to thinking that the public was simply sick of her, but we find this frankly hard to believe. After all, who can get sick of J-Law?
This moment of retreat may be because Jennifer's natal chart has less than 10% air, compared to the 25% average. Air represents communication and socialization. Since Jen has a little less oomph in this department, it can mean that she needs to step back and recharge alone from time to time. It's difficult to adapt quickly with so little air in your chart, so it would make sense for this famous Leo to want some privacy during a major life transition. Jennifer took a break from the public eye for her wedding and pregnancy.
Clear in Compatibility
Jennifer's new husband Cooke Maroney is a Cancer. This quiet, intuitive sign may seem like the polar opposite of Jen's Leo, but the two have great compatibility. Cancers will pull back from the spotlight, letting their Leo shine. The two signs have an opposite but complementary approach to love, with Cancer serving as the deeply dedicated water sign and Leo standing in to spice things up in the fire realm.
Jennifer Lawrence is definitely one of our favorite Leos, but she has some great company. Jennifer Lopez, Daniel Radcliffe, Sandra Bullock, and Chris Hemsworth are all Leos, too. Let us know who your favorite Leo celebrities are in the comments below, and if you're interested in diving deeper into your own sign, connect with a Psychic Astrologer today!
References:
https://www.pavitrajyotish.com/article/about-jennifer-lawrence/
https://www.elitedaily.com/p/jennifer-lawrences-zodiac-sign-reveals-everything-about-her-relationship-style-15943147
https://reelrundown.com/celebrities/Jennifer-Lawrence-and-Cooke-Maroneys-Zodiac-Compatibility
Share
Your

Thoughts

Drop a line, share your insight, and keep the convo going! Sign in or create an account to leave a comment on this content and more.
Comments