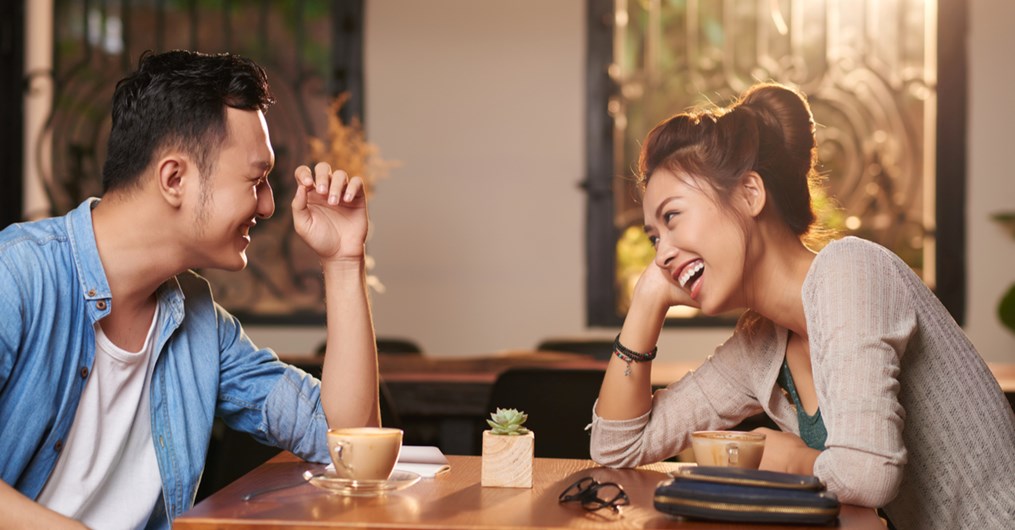 Looking for love advice? Look no further! Samantha's here with 5 'real talk' love tips for any situation.
Love advice. So easy to give, but so hard to follow. We've all had that friend who is dating a <insert pronoun> that you just don't get. And we've all been that friend who gives "great" advice that we can't even follow ourselves. Yep, I'm that girl. And nope, I have no shame. So, for this blog post, let's laugh about it. Here's a real, raw, zero f's given girlfriend's guide to "great love tips" you wish you would've followed or ignored altogether.
Love Tip #1 - Don't text first
Ok, you just had a great date. The connection was instant, the conversation was easy, and there was even a kiss with a bit of tongue (OW!) at the end of the night. You can't wait to see him again…except it's been three days, and he still hasn't texted you. UGH! WTF! If you ask your bestie, she'll tell you not to make the first move. But what if he's waiting to see if you're still interested? You don't want to seem easy because playing hard to get is what we're "supposed" to do (eye-roll), right? But you texted him anyway. And now you can't stop smiling at all the flirty emoji-filled texts blowing up your phone. The butterflies are there, and you got plans for date night #2 this weekend. So, what would've happened if you didn't text him first? Maybe he would've reached out, or perhaps you'd still be wondering "what if he was my twin flame?"
Love Tip #2 - Booty call alert
You really into him. He's hot, smart, has a good job, checks off all the bells and whistles. Except he only calls to hang out after hours. Instead of a wine and dine, he's more of the Netflix and chill kind of guy. And when you're together, it gets sexual real fast. Your bestie will tell you that he's just interested in sex. But you really like him and want something more. Except, he literally only asks you, "what are you wearing?" instead of "where do you see this going?" So, you keep seeing him, and when you ask him about commitment, it gets weird, and he shuts down. Unless you're cool with keeping it casual, this dynamic is a recipe for disappointment and heartache. Girl, listen to your bestie on this one and spend your energy on someone who's on the same page. A Love Psychic Reading at PathForward can help you navigate your love life path and detour future booty calls.
Love Tip #3 - Sex before monogamy
This one is tricky. Personally, I'd rather get under the hood of the car to see what I'm working with before commitment. But that's just me. This advice may come from your mama instead of your bestie. You've really hit it off with a guy and have spent some time getting to know each other. Instead of tacos and margaritas, tonight, he invites you over to his place. He's set the ambiance, music playing in the background, candles aglow, and a homecooked meal that you know he put a lot of effort into. After dinner, it's time for a movie. You snuggle up on the couch, and next thing you know, he's kissing you. . . . the little voice in your head is telling you to hit the brakes, but your body is melting into his. So, you go for it. The sex is ahhhhhhh-mazing, your connection strengthens, and it's mutual. Don't listen to your mama on this one (sorry, mom). Trust your own instincts. What do you feel comfortable with? Do you trust this person? Are you on the same page? Your body, your choice. Do you! 
Love Tip #4 - Pretend like you don't care
He's your new boo. Things are going great, and you're still getting to know each other. You notice that he's been texting another female. It's nothing sexual in nature. She's just a coworker, right? Your bestie might tell you to act like you don't care, "don't make him think you're insecure." So, you brush it off. But it keeps happening, and it's starting to get under your skin. Still, you don't say anything. And now you're feeling insecure because, well, you are human. So, what do you do? Do you follow her advice and act like you don't care? Girl, I say f that noise. Be upfront and ask him what the deal is. Maybe it really is just a platonic relationship. Either way, you need to advocate for yourself and be true to your feelings. You matter, and your energy is precious. Don't ever forget it! And if you're still unsure, call or text a Love Psychic for insight on hidden truths.
Love Tip #5 - I don't want to be that friend...
But maybe I am. Giving love advice is a lot easier said than done. Obviously, I don't know your situation. I'm just coming from a place of my own experiences. I suggest talking to a trusted Psychic and getting an objective, unbiased opinion. A Psychic can reveal details and intuition that can help you navigate love and work through all the mucky, complicated stuff that comes with it. Remember, you are in control of your life! Do what makes you happy, follow your heart, and let your intuition be your guide. 
So, what do you think? What is one piece of love advice you wish you had listened to or ignored? Leave your comment below! 
Xo. 
Samantha
References
https://www.understood.org/articles/en/the-importance-of-self-advocacy  
https://medium.com/tunnel-vision/unconscious-bias-in-friendships-b38b88c25120
Read more articles by Your PathForward Blogger Samantha.

"If you're feeling inspired, I recommend chatting with a Psychic who specializes in this area of expertise. And remember, YOU are smart, strong, and capable of anything you set your mind to!" –
Your PathForward Blogger Samantha
Share
Your

Thoughts

Drop a line, share your insight, and keep the convo going! Sign in or create an account to leave a comment on this content and more.
Comments