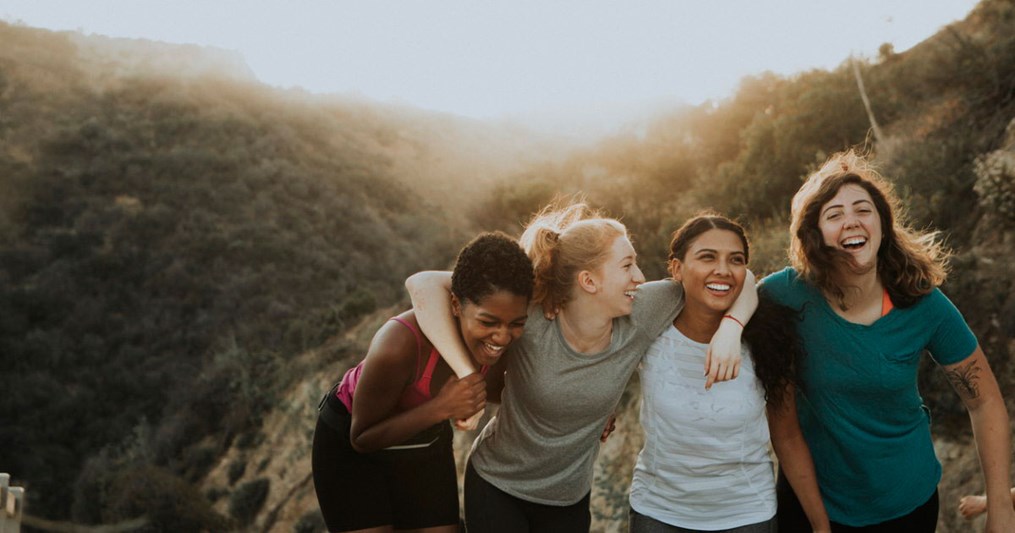 Say goodbye to the post breakup blues and hello to more time surrounded by friends.
3Breakups are tough! And if you've been through one (or several), you might feel lost and unsure of what to do next. Moving on with your life requires a lot of self-reflection, healing, and maybe a tub of ice cream or two. The most important part of getting through a breakup is becoming reacquainted with your true self. So, how can you get your glow back? Kickback, order pizza, and use this guide to move on and up from your breakup.
Reflect on the Relationship
Toss those rose-colored glasses in the trash and take a moment to reflect on your recent relationship. Whether you know the reason for the breakup or have some uncertainties around the decision to part ways, it's important to recognize that breakups can be difficult to accept. Take some time to consider the aspects of your relationship that made you unhappy. You may find that when you start looking at the flaws of what you had with another person, you begin to miss them less and actually feel happy to be on your own.
Express Your Feelings to a Trusted Person
Talking to a trusted person is a good way to think through everything aloud and learn through different perspectives. If this means grabbing a bottle of wine and ugly crying to your bestie, then so be it. She knows you would do the same thing for her. If you'd rather keep your feelings out of your inner circle, getting love advice from a live psychic may be the best move for finally letting go of all your baggage.
Invest Your Time and Energy Into What You Love
Many people in bad relationships fall into the trap of spending all their free time doing what their significant other wants to do. Now that you finally have time for yourself, start to rediscover what you enjoy doing. Finding a new hobby can take your mind off the heartbreak and help you crack a smile. Try doing yoga or meditation to center yourself. If yoga pants aren't your thing, find joy doing something creative.
Cut Off Communication With Your Ex
Stalking your ex's social media accounts is no way to move on with your life. Take the plunge and hit that "unfollow" button before you even finish reading this paragraph. As the old saying goes, "Out of sight, out of mind." Fighting the urge to text or call them is also sound advice. If they keep checking in with you, be firm and let them know you need to cut off communication in order to focus on yourself.
Need More Direction? Talk to a Psychic
Getting over an ex is never easy, and it takes time. When you're ready to work on your inner self and find love again, reach out to a psychic on PathForward. They can give you intuitive advice that will help you finally move onto bigger and better things.
Share
Your

Thoughts

Drop a line, share your insight, and keep the convo going! Sign in or create an account to leave a comment on this content and more.
Comments